Red-light cameras installed at 3 more Northeast intersections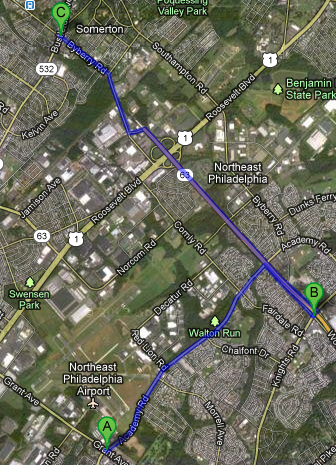 Drivers in the Far Northeast should take heed – red-light cameras have been installed in three more intersections, and will soon be operating.
The city's red-light camera program has been reauthorized through 2012, and with that comes more cameras.
Knights Road and Woodhaven Road, Grant Avenue and Academy Road and Byberry Road and Bustleton Avenue are now equipped with cameras, according to AAA Mid-Atlantic. There's another camera on the way, too. A camera has been approved for Byberry and Worthington roads, but will not be installed until several months' worth of digital upgrade work is complete.
Red-light camera locations are based on crash data, rather than traffic volume, and two young women were killed in a crash at the Worthing/Byberry intersection last winter.
The city now has 24 intersections with 108 cameras, and there's one other important change to note, according to AAA: "One little-noticed provision shortens the grace period from 60 days to 45 days, for red light cameras installed in Philadelphia."
Drivers will begin to get tickets 45 days after the new cameras are activated.