Real NEastate: Multiple offers on Rhawnhurst home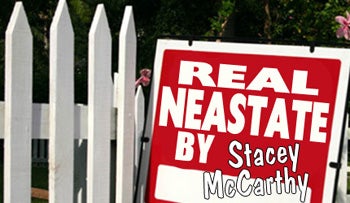 Q: My home in Rhawnhurst has been for sale for 14 months and this week we got three offers on the home. It seems like the market is heating up, although the best offer is still a couple thousand dollars below asking. Our agent is recommending we take the one offering the most money. Should we sign it now or should we wait and see if we get some more money?
A: How exciting for you! Multiple offers have, in recent months, been very few and far between. It is a tell-tale sign of a housing market that's perking up this season. It's springtime in Philadelphia and traditionally that's when the market does the best.
It is impossible for me to advise you to take an offer that I do not know the details about, however, the best deal that is right for you may not always mean taking the buyer that offers the most money. There are several other contract contingencies that should be considered. Make sure you choose the offer that's least likely to fall through.
Mortgage contingencies should be closely scrutinized these days. If there's a cash buyer in this group, then this may be the best buyer. If there's a home inspection contingency, make sure it works to your advantage.
If an agreement is contingent upon the buyers' current home being sold, that's an offer you might want to re-think if you have other options. It could be a losing proposition if their home doesn't get sold in time for them to make settlement on yours. And if they do have an agreement, your deal hinges on their buyer.
Waiting for more offers is a risky move. It's not good for a seller to be on the market this long in a buyers' market, because it devalues your property. Your home has been on the market long enough for buyers to think that there might be "something wrong with it," as is the case when a home is on the market for some time.
If you have one workable agreement out of these three, that's a good thing. It may be a smart move to use the best one as leverage to try to get higher offers out of the other two. You should do it before the time runs out on the good offer, though.
Good Luck!
Stacey McCarthy is a real estate agent with the McCarthy Group of Keller Williams. Her Real NEastate column appears every Wednesday on NEastPhilly.com. See others here. Read other NEast Philly columns here.