Real NEastate: Getting divorced and short selling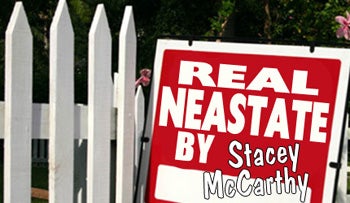 Q: My soon-to-be ex-husband and I bought our home in Lawncrest in 2007. Now we are getting divorced and are in foreclosure, too. I think we owe more than it's worth but I was told by my lawyer to try to sell it through "Short Sale." What do I need to do?
A: Even if you owe more than the home is worth, you can still try to sell it through a "Short Sale." Nothing like their name, short sales are a lengthy process where the lender must agree to accept less for the loan than what is owed. First call your lender, then call a real estate agent. Not every real estate agent knows exactly what to do for a short sale, so if you can, try to find one that knows the ins and out of the short sale process. Short sales need to be approved by your lender.
Here are some common forms of documentation you will need to provide:
Hardship letter explaining the circumstances leading to your current financial situation.
Proof of hardship including divorce papers or other documentation.
Financial statements proving monthly income and expenses.
Pay stubs or unemployment letter.
Tax returns or a letter stating they haven't been filed yet.
List of repairs that could possibly bring the value down.
Listing agreement with a real estate company.
Agreement of Sale.
Closing cost estimates.
MLS printout as proof the property is on the market.
Good Luck!
Stacey McCarthy is a real estate agent with the McCarthy Group of Keller Williams. Her Real NEastate column appears every Wednesday on NEastPhilly.com. See others here. Read other NEast Philly columns here.