Real NEastate: dual agency relationship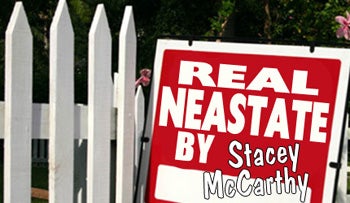 Q: I called a real estate agent on a sale sign, and he showed me the house. He asked me to sign a paper and said that he is a "dual agent." It sounded scary to me. What does it mean?
A: There are four types of relationships among real estate agents or brokers and consumers, and real estate agents are required by law to disclose that information to you. Dual agency is one of them.
It is likely that the agent asked you to sign the Consumer Notice. This document is not a contract, but simply informational. It needs to be signed only as proof that the agent informed you of his duties. The Consumer Notice outlines the four types of agency relationships possible in the state of Pennsylvania. Here are very brief explanations of parts of the agency relationships:
1. Seller's Agent – represents the seller. His/her responsibility includes making a good faith effort to find a buyer for their property and must keep certain information confidential.
2. Buyer's Agent – represents the buyer. His/her responsibility in a buyer and broker contract includes making a good-faith effort to help find/buy a property must keep certain information confidential.
3. Dual Agent – represents both parties. This agent must get consent from both parties and must not disclose to either party any information that could be detrimental to the other.
4. Designated Agent – represents a consumer the broker assigns him/her to and acts as their agent.
Additionally, the Consumer Notice warns that unless you sign a contract with an agent or broker, the agent is not required to keep the information you give to him/her confidential. What does that mean for you? If you were shown the house by the seller's agent, and you do not enter any contract with that agent – dual or otherwise, if you tell him that you would consider paying $XXX for the property, then he can reveal that to the seller. That can hurt your bargaining position.
A buyer's best bet is finding a real estate agent they like and signing a contract with them. That agent must keep your information confidential, among other duties, and he/she works for you. Most buyer's agents will work for "free" because they are paid by their broker a pre-negotiated amount from the seller after settlement. The terms of your relationship are specifically outlined in your contract between you and him/her.
Stacey McCarthy is a real estate agent with the McCarthy Group of Keller Williams. Her Real NEastate column appears every Wednesday on NEastPhilly.com. See others here. Read other NEast Philly columns here.