Real NEastate: condo or rowhome?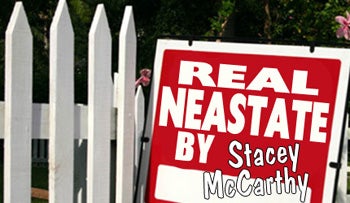 Q: My wife and I are planning on moving to the Far Northeast this year and are not sure whether to buy a condo or a house. We don't have kids so we really don't need much space, and we like the idea of a pool and clubhouse, but we don't know if it's better to just get a house. Do you think it would be better to go with a rowhome in Pennypack or Torresdale or just buy a condo in the Bakers Bay or Delair Landing area?
A: Condominiums can be an affordable alternative to a house in the Far Northeast. They are priced lower than rowhomes, but considering you will have to pay a monthly condo fee, a condo can come close in terms of a monthly payment. Do your research and consult a mortgage professional and ask them to give you an "Good Faith Estimate" for both a rowhome and a condo and compare.
After you analyze your finances, you may find this is mostly a lifestyle decision for you. Condos are ideal for people who appreciate maintenance-free living. Bakers Bay and Delair Landing offer amenities you can't get in a rowhome such as swimming pools, fitness centers, common area, maintenance and even on-site security.
The potential downside to condos is there's not much space. Some of the condos have storage lockers but usually there is not much else for storage, unlike a rowhome which could have a garage and/or basement. Also, private outdoor space is small in condos, so if you like your lawn, it might not work for you. However, if you hate yard work and don't care about having a yard, it may be a good thing.
Do your research. Before you buy a condo, checkout the condo rules. Although you have a vote, the rules of the condo association can affect your ability to use your property. Some prohibit certain pets. Read the covenants, restrictions and bylaws of the condo carefully. If you think you'll have a problem with some of the rules, then you might want to consider a house.
Good Luck!