Questions surround omicron, but state public health agencies say they're ready for it
A national association representing U.S. public health agencies says they are prepared for the new strain of coronavirus called omicron, which could spread more easily than other variants. As of midday Thursday, there were two cases of omicron confirmed in the United States, one in California and one in Minnesota. Both patients reportedly had been vaccinated against COVID-19 and presented with mild symptoms.
More research is needed before scientists know exactly how contagious omicron is and if it evades the currently available vaccines, health experts say.
"The question now, scientifically, is whether or to what extent omicron will become a threat," Dr. Nirav Shah, president of the nonprofit Association of State and Territorial Health Officials, said on a national press call Thursday. "There will be, as we've seen throughout the pandemic, a scientific process that unfolds before our eyes once again, and until all of those data are in, the view of state health departments and state health officials is that caution is warranted."
"Indeed," Shah said, "our advice to the public today is the same as it was yesterday: Get vaccinated, get boosted, wear a mask …"
Philadelphia Health Commissioner Dr. Cheryl Bettigole had much the same message, saying Wednesday that omicron will inevitably arrive in the city soon and asking residents to prepare by wearing masks indoors and getting the COVID-19 vaccine or booster.
Officials in Delaware, like their counterparts in other states, are examining specimens and preparing for omicron to find its way there.
"We have the public health tools in our toolbox to continue to fight this virus. Vaccines remain the most critical tool to protect us against severe disease. Delawareans who are 5 years and older who have not received the vaccine should do so as soon as possible. This is especially important for our youngest eligible Delawareans, as they currently have the highest COVID-19 case rates," a spokesperson for the state Division of Public Health said in an email statement.
"DPH also encourages those who have been vaccinated with at least one dose to complete the full vaccination series, and every adult should receive a booster dose," the statement continued. "Boosters increase the strength of your antibody response to protect you from the virus and many of its mutations."
Shah, who also is the director of the Maine Center for Disease Control and Prevention in Augusta, said that much is unknown about how effective boosters are against omicron, but that early data suggests that after getting a booster a person's antibody levels increase to a point that likely will provide protection against variants.
Researchers still need to make the transition from the laboratory to the field to determine how much marginal value the booster is adding, Shah said.
"Will it reduce the likelihood of breakthrough cases? That's the question on the table," he said. "Virologists and immunologists with whom I've had the pleasure of speaking in recent days are optimistic on this front. But … until we get all the data, we can't really say for sure."
Shah added that it was also too early to draw any conclusions from the confirmed cases of omicron in the United States, because factors such as age and preexisting conditions can play a role.
Dr. Marcus Plescia, Chief Medical Officer for the Association of State and Territorial Health Officials, said states are preparing for the worst while hoping for the best. While people remain unvaccinated, he said, mutations of the coronavirus remain inevitable.
"We've all talked about having this pathogen become endemic, meaning it's going to be around for a while and we're going to have these same kinds of issues pop up, where there's a new variant and we have to look at what the implications of that might be," Plescia said.
"Our message to the public is that we see this as the future, but we're not going to be complacent about it. Every variant has to be taken very seriously, and until we know more, we have to prepare for the worst," Plescia said.
President Joe Biden announced his winter surge COVID-19 plan on Thursday, which includes asking private health insurance companies to reimburse people who buy over-the-counter, at-home rapid tests for the coronavirus. The association praised those measures, saying that access to testing, especially those tests that can be taken at home, will increase participation.
"With respect to testing in particular, that was to me one of the hallmarks of the winter plan. We concur with the fact that testing is of paramount importance right now. Indeed, I think for this next phase of the pandemic, rapid access to rapid testing will be key — whether it's contending with potential surges driven by omicron, or looking at rapid access to oral antiviral therapies like molnupiravir and Paxlovid, both of which will need to have rapid testing," Shah said.
He added that it's important to ensure that the supply is available to meet that forthcoming demand. Several states are facing challenges acquiring large volumes of the Abbott BinaxNOW home test, Shah said. The association also is advocating for home tests to include a guide for users, to help them report their results to state health departments. Currently, those results do not automatically go to public health authorities.
Dr. Kelly Wroblewski, Infectious Disease Director with the Association of Public Health Laboratories, said it's also important to diversify the supply chain of tests.
"Meaning adding more different manufacturers beyond BinaxNOW," she said. "I understand as far as when you're talking about schools that have been trained and have staff trained and not wanting to retrain, I do think that's an important point. But as far as individuals doing home testing, if we can have more manufacturers in the market, that's the way to expand the supply."
"And we've had to do that really early in 2020 with laboratory testing supply and diversify the lab tests that were being used. And that was really the way out of that challenge," Wroblewski said. "And so I think that the same applies here with home-based tests."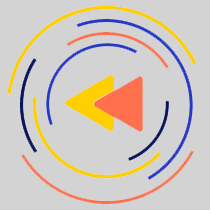 Saturdays just got more interesting.
WHYY is your source for fact-based, in-depth journalism and information. As a nonprofit organization, we rely on financial support from readers like you. Please give today.