Prolonged nor'easter left beaches vulnerable to future storms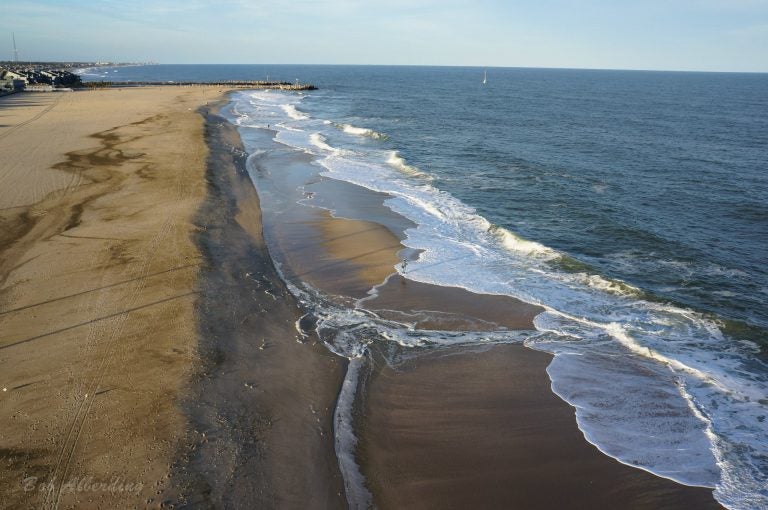 Days of gusty northeast winds and a persistent onshore flow associated with last week's meandering nor'easter left the beaches along the New Jersey coastline vulnerable to future storms, a coastal expert said.
Stewart C. Farrell, director of the Coastal Research Center at Richard Stockton College of New Jersey, told the Asbury Park Press that while nor'easters are common, the prolonged nature of this particular storm took a toll on the shoreline.
"For winds of 20 to 30 mph, this has been a substantial storm, I'd say somewhere in the neighborhood of a two-year event, so you see this happening once every other year," Farrell told the newspaper. "I think it's just a matter of duration that's raising its level of intensity. It's not the storm itself."
Farrell said that he is concerned if future storms impact the coast less than five or six weeks apart.
"It could get ugly, even with just storms like this," he said.
Jersey Shore Hurricane News contributors reported beach erosion in Long Branch, Ortley Beach, and Stone Harbor.
In Ortley Beach, widely viewed as "ground zero" of Superstorm Sandy's devestation, some JSHN commenters expressed frustration regarding the lack of storm mitigation on the beaches.
"Instead of paying tens to hundreds of thousands of dollars to raise thousands of houses, put that money into protecting them. Ortley needs a sea wall not a boardwalk!" wrote Dorothy Zahran.
The Star-Ledger's Paul Mulshine visited Ortley Beach last Friday, opining that the community is not ready for the next storm and protection is essential.
"[…] [T]he politicians put the cart before the horse in Ortley. The old Cranberry Inlet once ran through there, and the ocean keeps trying to re-establish it. At the moment, the ocean seems to be winning out," he wrote.
WHYY is your source for fact-based, in-depth journalism and information. As a nonprofit organization, we rely on financial support from readers like you. Please give today.