Prescribing buprenorphine for opioid use disorders is easier now, with political uncertainty cleared up
An on-again/off-again/on-again exemption means no special training is required for medical professionals to prescribe buprenorphine to up to 30 patients each.
Listen
4:07
There's been a lot of political back-and-forth about buprenorphine, which is used to treat people with opioid use disorders. For many years, medications that contain buprenorphine, such as Suboxone, were heavily restricted in terms of who could prescribe them, and to how many patients.
The Trump administration eased those restrictions toward the end of his term in January. In late April, the Biden administration reinstated the restrictions — and then relaxed them once again.
Under the previous restrictions, doctors were required to take an eight-hour training course to prescribe buprenorphine, with a 30-patient cap.
The new guidelines, signed in April by Health and Human Services Secretary Xavier Becerra, exempt "physicians, physician assistants, nurse practitioners, clinical nurse specialists, certified registered nurse anesthetists, and certified nurse midwives, who are state-licensed and registered by the DEA [Drug Enforcement Administration] to prescribe controlled substances" from obtaining the special permit known as an x-waiver to prescribe buprenorphine to up to 30 patients.
According to the Philadelphia Department of Public Health, based on second-quarter 2020 data, the most recent available, there were 493 x-waivered prescribers in the city who wrote at least one prescription for buprenorphine during that quarter.
In 2019 and 2020, America saw record-setting overdose figures, and estimates show that the coronavirus pandemic has caused those numbers to soar. Provisional data provided by the Centers for Disease Control and Prevention estimates that more than 88,000 overdose deaths occurred in 2019-2020, thought to be caused by fentanyl's domination of the drug market.
Philadelphia recorded 1,214 overdose deaths in 2020, up from 1,150 in 2019, according to the city's Substance Use Philadelphia data dashboard. Of the 2020 deaths, 86% involved an opioid such as heroin, oxycodone, or fentanyl.
Buprenorphine was discovered in England in the 1960s by a then-small home products company known as Reckitt & Coleman, and it has long been debated on the grounds of safety by politicians, doctors, and the pharmaceutical industry.
For years, doctors and harm reduction specialists have squabbled about the potential dangers. According to the 2015 Annual Report of the National Poison Data System, there were no reported deaths involving single-substance buprenorphine exposure, and only 56 in which measurable changes in health were reported. A 2018 study published in the Journal of Medical Toxicology says, "Despite being an opioid, single ingestion BUP-related morbidity and mortality is rare."
Others argue that use of buprenorphine continues the cycle of dependency among those with opioid use disorders.
In an attempt to avoid the overprescribing of buprenorphine, the Food and Drug Administration implemented the waiver system that, according to drug historian Dr. Nancy Campbell, "restricted the reach of buprenorphine. And it also made many doctors either reluctant or they found it impossible. And even if their patients need it, they can't get it."
One patient who couldn't get it was two-time WWE Hall of Famer Sean "X-Pac" Waltman, who wrestled in a Philadelphia-based promotion for a number of years. He was wrestling with drug addiction while in the later stages of his career.
"I had a friend who was recovering from addiction, and I reached out to him … And he says, `I think I can help you,' and he gave me one of his Suboxone and I couldn't believe it. It was like, oh my God, man … It relieved everything immediately. The problem with it was I couldn't find anyone to prescribe it."
M. Holiday, a program coordinator at Prevention Point Philadelphia, a nonprofit which offers harm reduction services, said workers there "have seen throughout the pandemic an increased demand for suboxone."
Limited access has created a black market for Suboxone. Danielle, a 24-year-old recovered opioid user, said that "at no point did I ever get it legally, I did not have a prescription, my boyfriend at the time had a prescription." Danielle said she stayed in the relationship longer to keep her access to Suboxone.
There is still some red tape involving drugs including buprenorphine, and medical professionals still need to take a course to prescribe to more than 30 patients. M. Holliday and their associates at Prevention Point described the recent HHS move as a good first step, but said there is still work to be done.
Dr. Ben Cocchiaro, one of the 493 Philadelphia-based physicians who had an x-waiver in 2020, said drugs containing buprenorphine should be available over the counter.
"Buprenorphine saves lives. In the first year after buprenorphine prescription, overdose risk is cut in half," said Cocchiaro, who has served on the board of Prevention Point.
Philadelphia's Health Department said it does not know how many opioid users reside within city limits but has a rough estimate of "52,500 individuals who inject drugs."
Moving forward, Health Department spokesperson James Garrow said, Philadelphia intends to offer buprenorphine in all the city health centers, support a buprenorphine mentorship program for newly trained clinicians, fund a 24/7 clinical consultation line for substance use disorders and treatment, and work with jail leadership to implement buprenorphine use in city prisons.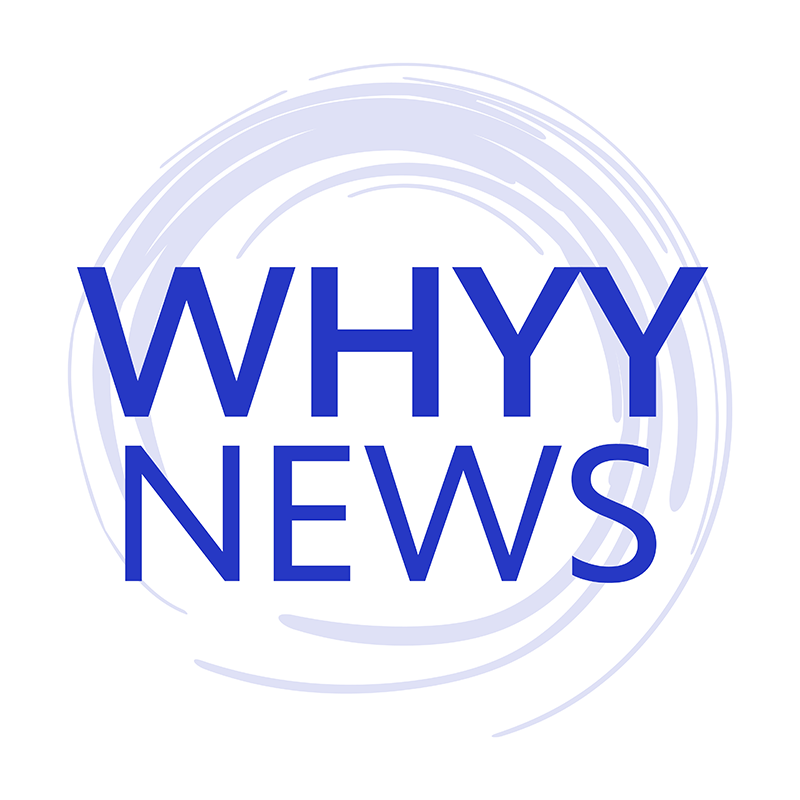 Get daily updates from WHYY News!
WHYY is your source for fact-based, in-depth journalism and information. As a nonprofit organization, we rely on financial support from readers like you. Please give today.