Precedent for possible criminal charges of Pa. Catholic leadership rooted in landmark Philly case
Listen
4:08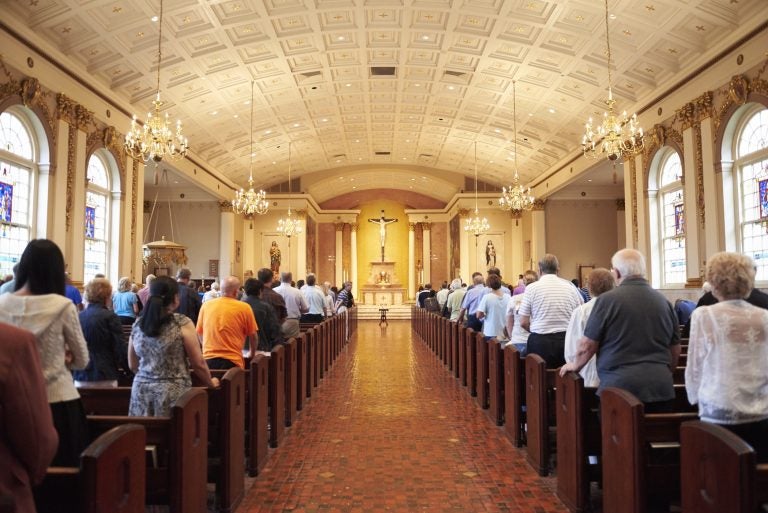 While scathing, last month's grand jury report about clergy sex abuse in Pennsylvania was released with a big caveat.
Out of the hundreds of Catholic priests accused in the investigation, the overwhelming majority can't be prosecuted, either because they're dead or the statute of limitations has run out.
But legal experts say the same may not be true for the church officials who supervised those priests thanks to a landmark case in Philadelphia, rooted in a different, but equally revelatory grand jury report.
Released by the Philadelphia District Attorney's Office, the 2011 report contained an unprecedented conclusion.
In addition to three priests and a parochial school teacher, it found that Msgr. William Lynn, a former secretary for clergy in the Archdiocese of Philadelphia, was criminally culpable. This wasn't because he abused children himself, but because he put suspected pedophile priests in a position to abuse by recommending transfers to new parishes.
"In this way, Msgr. Lynn effectively shielded the predator priests from accountability and ensured them a continuing supply of victims," reads one section of the 2011 report.
For that, Lynn was charged with child endangerment. It's believed to be the first time in Pennsylvania history that the state statute was used to prosecute someone in Lynn's position.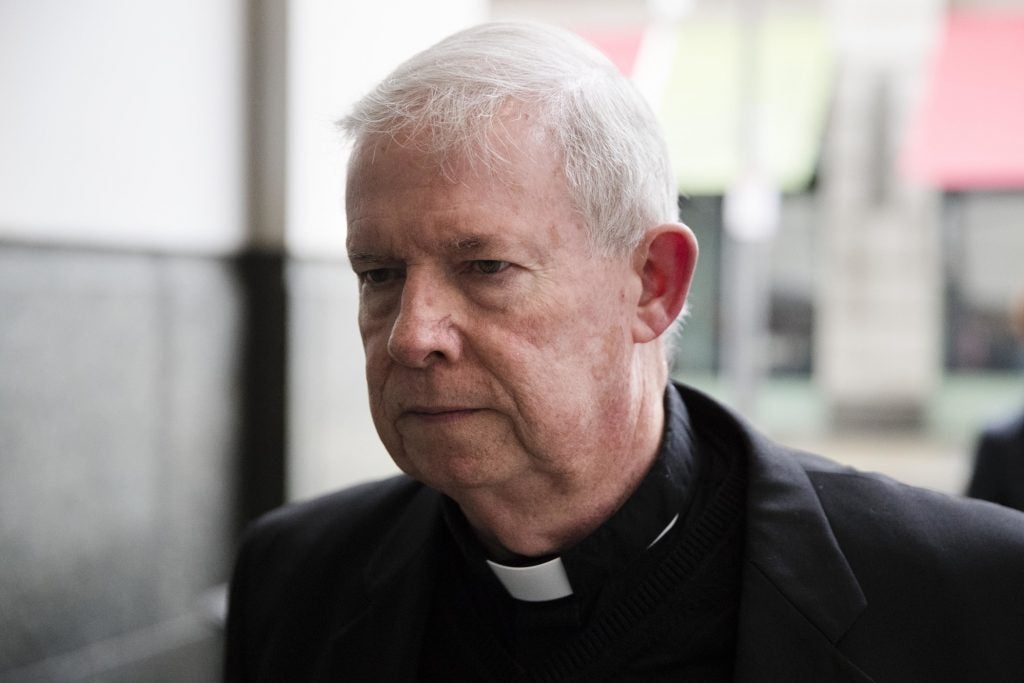 Previously, child endangerment was most commonly used to criminally charge people responsible for overseeing particular children, a playground supervisor or a teacher, for example.
"This whole concept of being responsible to children in an organization from far up the hierarchy was thought to be a novel concept," said Marci Hamilton, CEO of Child USA, a think tank that fights child abuse and neglect.
Novel, but it worked.
In 2012, after three months of testimony, Lynn was convicted. He was charged with other offenses, but only found guilty on one count of child endangerment.
The verdict sent shockwaves through the Catholic Church. Never before had a U.S. church official been convicted of covering up clergy sex abuse.
"What happened here was unspeakable. People knew that these were predators, but were much more concerned with the institution than the victims of sexual assault," said former Philadelphia District Attorney Seth Williams shortly after the conviction.
Pa. Supreme Court weighs in
Lynn was sentenced to 3-6 years in prison. His lawyers appealed, first by challenging the district attorney's use of the state's child endangerment statute. They argued the law didn't — and couldn't — apply to Lynn.
The issue went all the way to the Pennsylvania Supreme Court, where the justices reversed a lower court decision and sided with the district attorney's office.
Lynn's conviction was later overturned on a different appeal. But by ruling with the D.A., the high court affirmed the case was a legitimate way to prosecute child sex abuse in Pennsylvania, opening the door for other church officials in the state to be criminally charged.
"There was no precedent to say that the prosecutor could hold that organization accountable until the Pennsylvania Supreme Court made that ruling," said William Spade, a criminal defense lawyer and a former assistant district attorney in Philadelphia.
To Hamilton, with Child USA, the ruling means that child endangerment charges are now possible for the dozens of supervisors named in the Attorney General's grand jury report, including Pittsburgh Diocese Bishop David Zubik and his predecessor and former supervisor, Cardinal Donald Wuerl of Washington, D.C.
"The abuse is separate from the cover-up," said Hamilton. "What endangerment does is it opens the door to criminal charges based on the cover-up, unrelated to any particular victim being sexually abused."
Hamilton said the statute of limitations for child endangerment charges related to covering-up clergy sex abuse is two years from when the information about the abuse is made public. The release of the grand jury report should be considered the start of that clock, she said.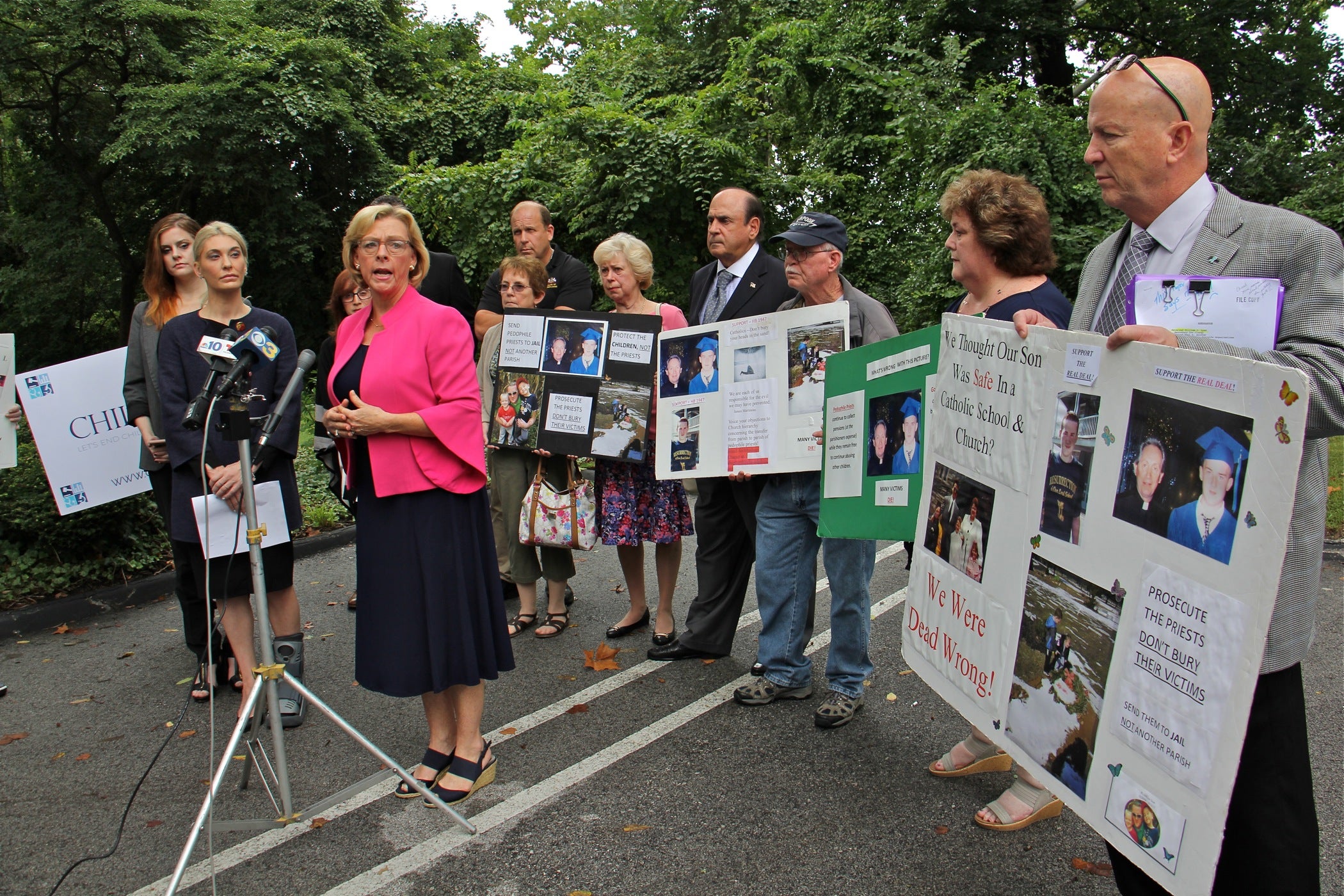 The grand jury report accuses nearly 100 priests from the Pittsburgh diocese. Zubik has denied any cover-up allegations, and recently announced the diocese will undergo periodic fasting and prayer during a "year of repentance."
The report details complaints in five other Roman Catholic dioceses in the state: Allentown, Erie, Greensburg, Harrisburg, and Scranton.
All told, the 900-page document accuses more than 300 priests of abusing more than a thousand children over decades while their bosses sometimes looked the other way.
Bill Donahue, president of the Catholic League for Religious and Civil Rights, disagrees with the idea that church leaders should be held criminally responsible.. To him, there's nothing in the grand jury report that should have legal consequence.
"As far as I'm concerned, it's virtually meaningless. It's totally accusatory, it's not evidentiary," said Donahue.
It's unclear where the Attorney General's Office stands. Asked whether charges were possible for supervisors in the grand jury report, a spokesman emailed a four word response: our investigation is ongoing.
As far as Lynn's case, a gag order is in place that prevents attorneys on either side from talking to reporters about details.
After his conviction was overturned, Lynn was released from prison on bail, but the District Attorney's Office decided to retry him. A new trial is scheduled to start sometime in 2019. A specific date can't be set until a potential appeal is settled.