Postal regulators move to let stamp prices jump higher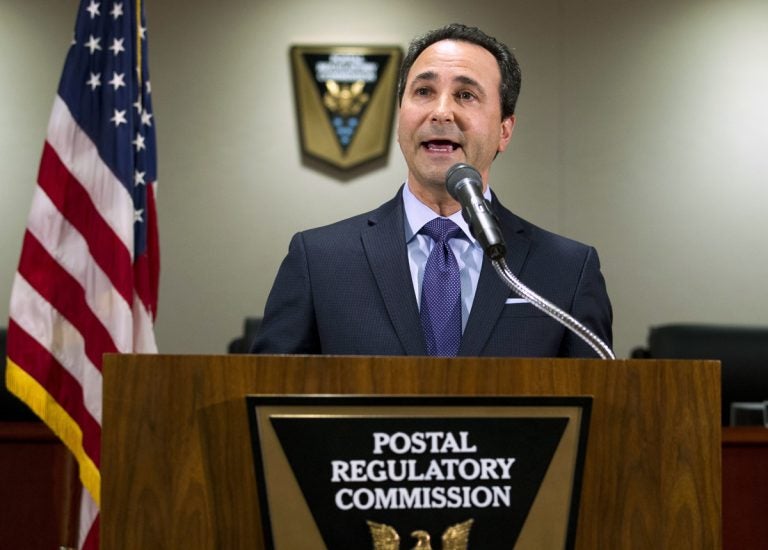 Seeking to bolster the ailing U.S. Postal Service, federal regulators moved on Friday to allow bigger jumps to stamp prices beyond the rate of inflation, a move that could eventually add millions more dollars to companies' shipping rates and consumer costs.
The Postal Regulatory Commission announced the decision as part of a much-anticipated, 10-year review of the Postal Service's stamp rates. It concluded that the post office's mounting red ink from declining mail volume and costs from its pension and health care obligations hamper the ability to provide reliable mail and package service in the digital age.
The commission's proposal would give the Postal Service freedom to raise the price of its first-class stamp, now at 49 cents, by an additional 2 percent above the rate of inflation to help avoid bankruptcy and make needed multi-billion dollar investments, such as upgraded information technology and new delivery trucks.
That could translate to an increase of up to a few cents each year, depending on rates of inflation. The new pricing system would be in place for at least the next five years.
The prospect of higher postal prices has raised the ire of several businesses, which could pay millions more for sending items like prescription drugs and magazines and pass costs onto consumers. Groups including eBay, Netflix and Greeting Card Association had urged the commission to defer on major changes to the Postal System's pricing system, arguing in part that Congress had intended to keep a rate cap in placed based on a law passed in 2006.
Only lawmakers can provide financial relief from the onerous requirements placed on the Postal Service to pre-fund retiree health benefits, which have been the biggest factor behind its financial losses over the last decade, not underpriced stamp rates, the groups said.
The regulators" plan now will go through public comment, taking effect next spring unless there is substantial pressure from Congress, businesses or the public.
Robert Taub, the Republican chairman of the Postal Regulatory Commission, made clear Friday that changes are needed to address the Postal Service's dire financial situation and help keep it competitive with rival shipping companies amid rising consumer demand for ever-quicker deliveries from online shopping. He pointed to declining mail delivery service over the past 10 years.
The Postal Service, now in the midst of the busy holiday shipping season, has warned its financial situation will continue to deteriorate without regulatory help.
"The system has not maintained the financial health of the Postal Service," Taub declared.
A bill passed a House committee earlier this year to address much of the problem, but prospects remain uncertain.
"Americans will see devastating increases in postage rates that will do grave damage to magazines, subscribers and the countless charities that rely on the mail to fulfill their missions," said Linda Thomas Brooks, president and chief executive officer of MPA-The Association of Magazine Media, in regulatory filings earlier this year.
An independent agency of government, the Postal Service has lost money for 11 straight years. While online shopping has led to years of double-digit growth in its package-delivery business, it hasn't offset declines in lucrative first-class mail. Overall mail volume, which makes up more than two-thirds of postal revenue, dropped 27 percent over the last decade as people relied more on email and online bill payments.
---
Follow Hope Yen on Twitter at https://twitter.com/hopeyen1