Police capture wig-wearing alleged thief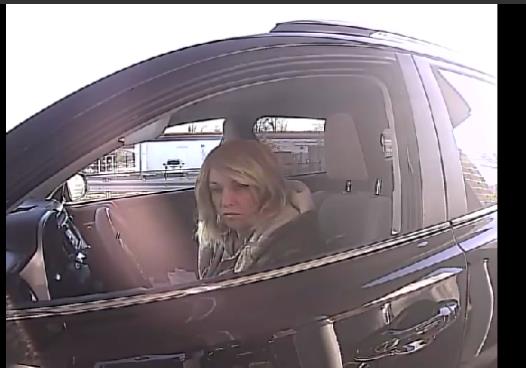 Police say they have captured a wig-wearing woman who is suspected in a series of car break-ins in New Jersey.
Asbury Park police on Thursday afternoon responded to a bank after a drive-up window customer attempted to make a withdrawal with fraudulent ID and stolen debit cards. The woman drove off.
As an officer attempted to follow the woman, authorities say she made several evasive maneuvers and avoided being stopped.
Shortly after, police say they received a call about a woman trespassing on a Heck Street property. She was observed removing a vehicle's license plate before fleeing on foot.
That's when police saturated the area and arrested the woman, identified as Brooke Slade, 43, of Arizona, on Asbury Avenue.
She's charged with eluding, receiving stolen property, possession of a controlled dangerous substance and motor vehicle offenses.
Slade is held in the Monmouth County Jail pending a court appearance.
She's suspected of committing numerous acts of fraud throughout Jersey Shore towns.
Toms River Police Department spokesman Ralph Stocco said Thursday morning that authorities believe the woman is an accomplice of a well-organized group that travels the state committing crimes.
"A mainstay of their criminal enterprise is breaking into vehicles in public parking lots to remove purses that are readily visible. They then use accomplices to make purchases with stolen credit cards as well as to commit bank fraud," he said.
———————————————————
The Associated Press contributed to this report.