Planning Commission weighs in on remapping bills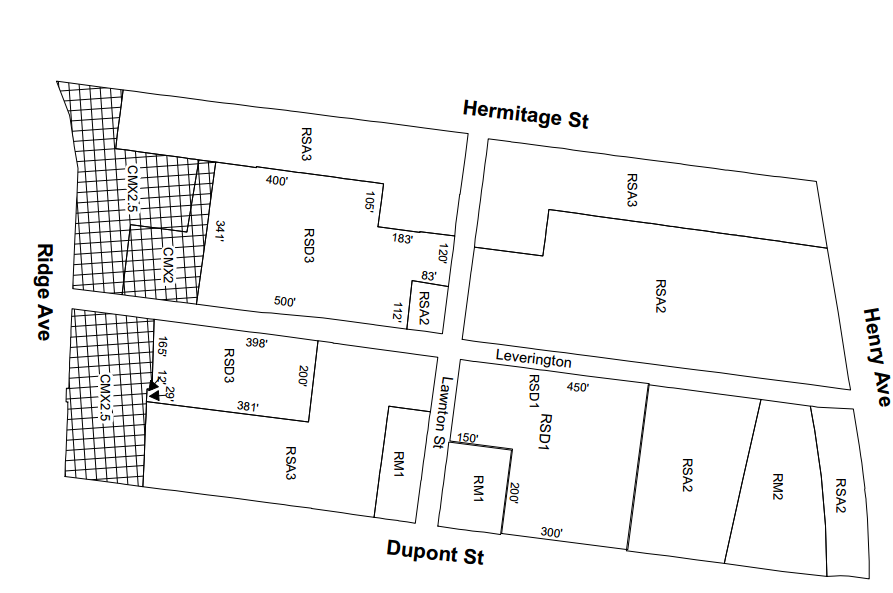 The Philadelphia City Planning Commission recommended approval of five remapping bills at its monthly meeting Tuesday. The bills make the following changes to the city's zoning maps:
One bill changes a series of properties surrounded by Sepviva Street, Butler Street, Aramingo Avenue, Castor Avenue, Gaul Street, Westmoreland Street, Tulip Street, and Castor Avenue to a mix of auto-oriented commercial and industrial/commercial mixed use zoning. Most of the properties are currently zoned I-2, a medium-impact industrial classification.
Another bill affects property adjacent to that in the first bill, rezoning a portion of an I-2 industrial parcel bounded by Aramingo Avenue, Wheatsheaf Lane, Belgrade Street and Butler Street to auto-oriented commercial zoning. The first bill was introduced by Councilman Mark Squilla, and the second by Councilman Bobby Henon. Both would bring the zoning classifications in line with existing land uses, as well as add some additional zoning for shopping centers in the Aramingo Ave. commercial corridor.
A bill introduced by Councilman Brian O'Neill would rezone the property bounded by Station Road, Edison Avenue, Trevose Road, and Maple Avenue from commercial to residential use. According to Paula Brumbelow, who presented the bill to the Planning Commission, it would "correctively remove" some commercial classifications on some residential properties.
The fourth bill makes a series of changes to property surrounded by Hermitage Street, Henry Avenue, Dupont Street, Ridge Avenue, Monastery Avenue, Dexter Street, Lyceum Avenue, Manayunk Avenue, Leverington Avenue, and Ridge Avenue, all in the 4th Councilmanic District. The bill adds some CMX-2.5 zoning, a neighborhood commercial corridor classification, to areas of Ridge Avenue. It was developed at the request of the Roxborough Civic Association, which was concerned about some attached single family homes being built on sites where there previously had been detached homes. The bill is intended to keep future development in context with the neighborhood.
The final bill, also introduced by 4th-District Councilman Curtis Jones, Jr., changes portions of a property bounded by 54th Street, Lebanon Avenue, Georges Lane, and Arlington Street from RSA-5 and CMX-2 to CMX-3. The bill is intended to allow a 54-unit senior housing project from Pennrose Development to proceed by right. The Planning Commission staff recommended that the property be zoned to RMX-3 rather than CMX-3, to ensure that some residential component is involved in any future use. But Matt McClure, an attorney for the developer, said that RMX-3 would require the building to include a loading dock, which was unnecessary. Additionally, McClure pointed out, the property is owned by the city and will be subject to a redevelopment agreement, so the city will maintain control over what goes on the site. The developer is applying for affordable housing tax credits, and McClure said the application is due in early November. McClure said it would help the application if the developer could show the project would proceed by right. The Planning Commission agreed to recommend approval of the change to CMX-3 zoning, provided that the project is subject to a redevelopment agreement.
WHYY is your source for fact-based, in-depth journalism and information. As a nonprofit organization, we rely on financial support from readers like you. Please give today.