Planning Commission recommends bill allowing for accelerated zoning review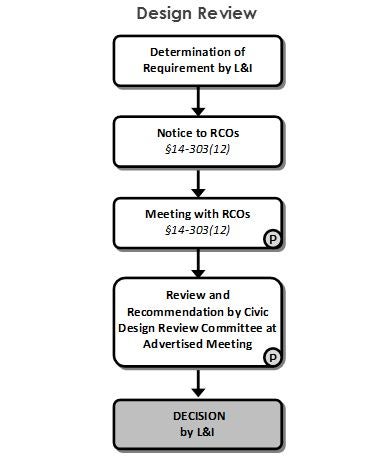 Despite its stated desire to avoid making substantive changes to the new zoning code before a year has passed, the Philadelphia City Planning Commission voted Tuesday to approve a bill introduced by Councilman Bobby Henon which would allow for an accelerated review process of certain zoning applications.
The bill adjusts the procedures for review by the Department of Licenses and Inspections, the Zoning Board of Adjustment, and the Civic Design Review Committee. As enacted in August, the zoning code requires that L&I hold off issuing decisions or refusals on zoning applications that require Civic Design Review until after the CDR Committee has discussed the project. Henon's bill allows L&I to make such decisions earlier, providing that the zoning applicant requests an expected zoning refusal at the outset.
For example, if a developer plans to construct a building that requires Civic Design Review two stories higher than the zoning classification of his parcel allows, he knows he'll also need a variance. But the code as adopted would make the developer wait until after the CDR Committee has met to get his refusal from L&I and appeal it to the zoning board. Henon's bill would allow a developer get both processes started simultaneously. It does stipulate that a ZBA hearing on a given application still cannot take place until after the CDR Committee reviews it.
The concept for the bill introduced by Councilman Henon was formulated by the Development Workshop, but tweaked before being formed into the legislation. On Tuesday, the Workshop's Craig Schelter said the bill as drafted is "a step in the right direction."
Commissioner and CDR Committee Chair Nancy Rogo-Trainer questioned whether there was any particular need for this bill to pass before the new code has been able to settle in for a year. The Planning Commission has opposed other amendments proposed by Council on the basis that the code should be allowed to work for a time before being changed. Rogo-Trainer ultimately opted to vote against the recommendation of the bill on that basis; she was the only Commissioner to do so.
Planning Commission Deputy Director Eva Gladstein said the Planning Commission staff decided to recommend approval of the bill because it saw "an actual benefit" to the CDR process if the Committee could know whether zoning relief was needed when it meets. She also said the change was relatively non-controversial, and that it wouldn't upset the balance of the zoning code's competing interests or negatively affect other portions of the code.
But does the recommendation compromise the consistency of the Commission's stance with regard to amendments to the zoning code?
"Well, I guess that's possibly the case," said Gladstein. "We've acknowledged that while we want to hold off on changes for the one-year report—which we keep reminding Council was their idea, and we thought it was a good idea—we also know that Council has the ability to amend the zoning code whenever it wants, and they've clearly been trying to exercise that. So I think we were trying to not take a hardline position but be more pragmatic in thinking that this is one that Council might sympathize with. And, if we believe that this is not harmful in some other way, then taking the pragmatic approach, we wanted to support it."
Contact the reporter at jaredbrey@gmail.com and follow him on Twitter @jaredbrey