Pipelines remain critical infrastructure that deserve support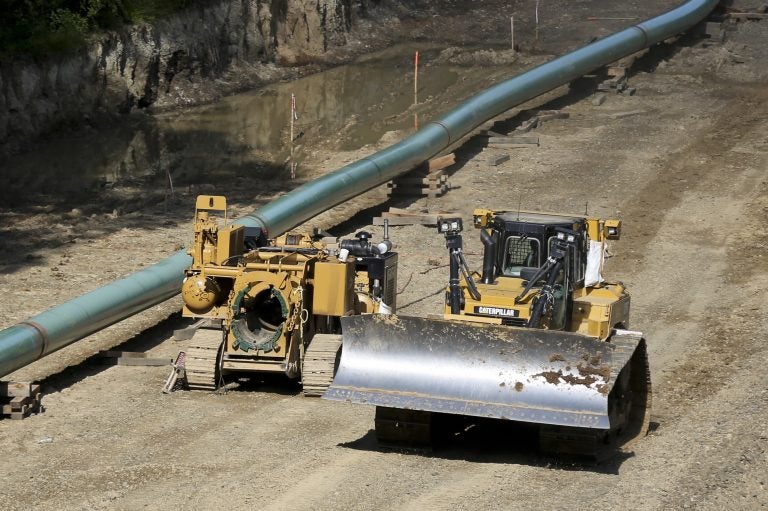 The state Department of Environmental Protection recently halted work on Sunoco's Mariner East 2 pipeline project, which stretches across Pennsylvania. Based on timelines included in the DEP order, as well as the protracted negotiations between the company and regulatory agency, it could be weeks if not months before development on the pipeline resumes.
That's too bad. This project remains critically important infrastructure for our commonwealth, with a new study, coming out just days after the stoppage, underscoring exactly what Mariner East means to Pennsylvania. I hope the two sides do indeed come together, as they have in other instances, and resolve matters quickly.
According to Econsult Solutions, projects associated with the Mariner East pipelines will generate a one-time economic impact of nearly $9.1 billion in Pennsylvania and support 57,070 jobs during the entire construction period — the equivalent to 9,520 jobs each year for six years — with earnings of $2.7 billion.
Those are stable, family-supporting jobs for workers, and they represent a cross-section of disciplines: from the laborers working outside to lay the pipeline, including members of the Laborers' International Union of North America and the International Union of Operating Engineers, to Steamfitters and electrical workers connecting the assets, to the vendors who are supporting installation.
The potential economic impact of the pipeline is even greater than first anticipated. The new Econsult Solutions report, which updates an earlier but similarly impressive economic analysis that was issued in February 2015, further states that the Mariner East projects could generate an estimated $122 million in total to the commonwealth over the length of the construction period.
None of this should come as a surprise. Pipelines are major infrastructure projects, no different from roads or bridges, and they require tremendous investments and manpower when they run the length of the state. The economic dividends are just as great.
Mariner East is a $5 billion project that stretches 350 miles across Pennsylvania, West Virginia and Ohio, transporting natural gas liquids developed here to the Marcus Hook plant in Delaware County for refining.
And it's already fulfilling its promise to be one of the biggest economic opportunities our state has seen in generations — which makes it all the more important for DEP and Sunoco to work expeditiously to get the project back on track.
Some critics still refuse to accept the realization of local benefits. But the evidence is irrefutable.
Mariner East 2 plans distribution points along the line to supply propane for commercial and residential use. Propane remains a key heating source for many homes in Pennsylvania.
The project also is powering a new state-based power plant, Competitive Power Ventures Inc.'s Fairview Energy Center in Jackson Township, Cambria County, that will meet the energy needs of 1 million Pennsylvania homes.
More recently, Sunoco announced that it is now shipping ethane from Marcus Hook to a specialty gas producer in Texas that used to get its supplies from Europe, meaning we are opening up new domestic markets for the state's huge shale gas reserves.
Let's face it: There's nothing pretty about large construction projects, whether you're building a highway or developing a pipeline like Mariner East 2. But all of these major infrastructure projects are essential to our way of life and continued growth.
It's hard to argue that the revitalization of our region — and indeed, our entire shared commonwealth — as a thriving energy hub is bringing home more jobs and greater economic returns that are being shared by our entire commonwealth.
And if this latest study is any indication, the estimates get better with time and development.
—
Kurt Knaus is a spokesman for Pennsylvania Energy Infrastructure Alliance, a broad-based coalition of labor, agriculture, manufacturing, and other business interests statewide that support private investment in pipeline and other energy infrastructure developments.
WHYY is your source for fact-based, in-depth journalism and information. As a nonprofit organization, we rely on financial support from readers like you. Please give today.