Pinelands Commission approves South Jersey pipeline, construction could begin soon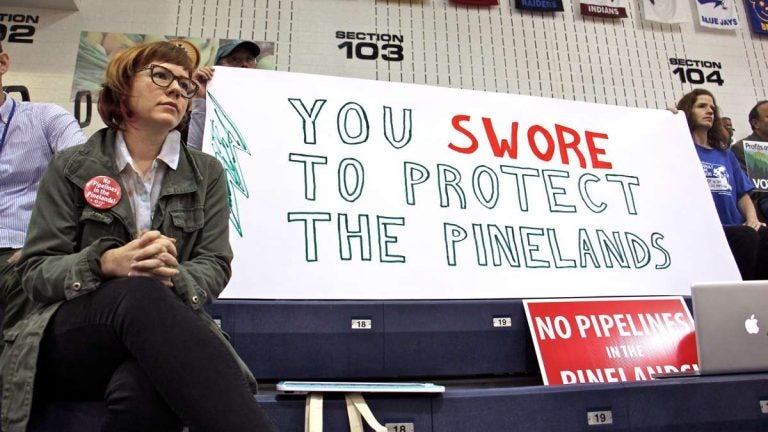 A New Jersey agency approved a contentious natural gas pipeline Thursday that would run through the Pinelands, a one million-acre nature reserve in South Jersey.
The Pinelands Commission voted in favor of the Southern Reliability Link, a pipeline New Jersey Natural Gas intends to build as a second source of fuel for customers in Burlington, Ocean, and Monmouth counties. It was the last major approval the company needed before it could move forward with the project.
"After Superstorm Sandy and the devastation that it caused, it made us look long and hard at our system," said NJNG spokesman Michael Kinney. "If there was an impact to our main feed, it could negatively impact our customers. With the Southern Reliability Link, it greatly reduces that risk."
The executive director of the Pinelands Commission unilaterally approved the pipeline last year, before a state court ruled that the decision had to go before the full board.
Thursday's vote caps a years-long push by environmentalists and some residents to block the project. Critics have questioned the need for the pipeline and worried that it could rupture and pollute the surrounding environment or pose a danger to the public.
"The Pinelands Commission was created explicitly to avoid pipelines going through the heart of the Pinelands," said Doug O'Malley, director of Environment New Jersey. "You're not just talking about small incursion. You're literally talking about miles and miles of destruction."
According to Kinney, NJNG will start building the pipeline as soon as it secures the necessary local permits.