PHS Pops-Up vibrantly on a vacant, tax-delinquent lot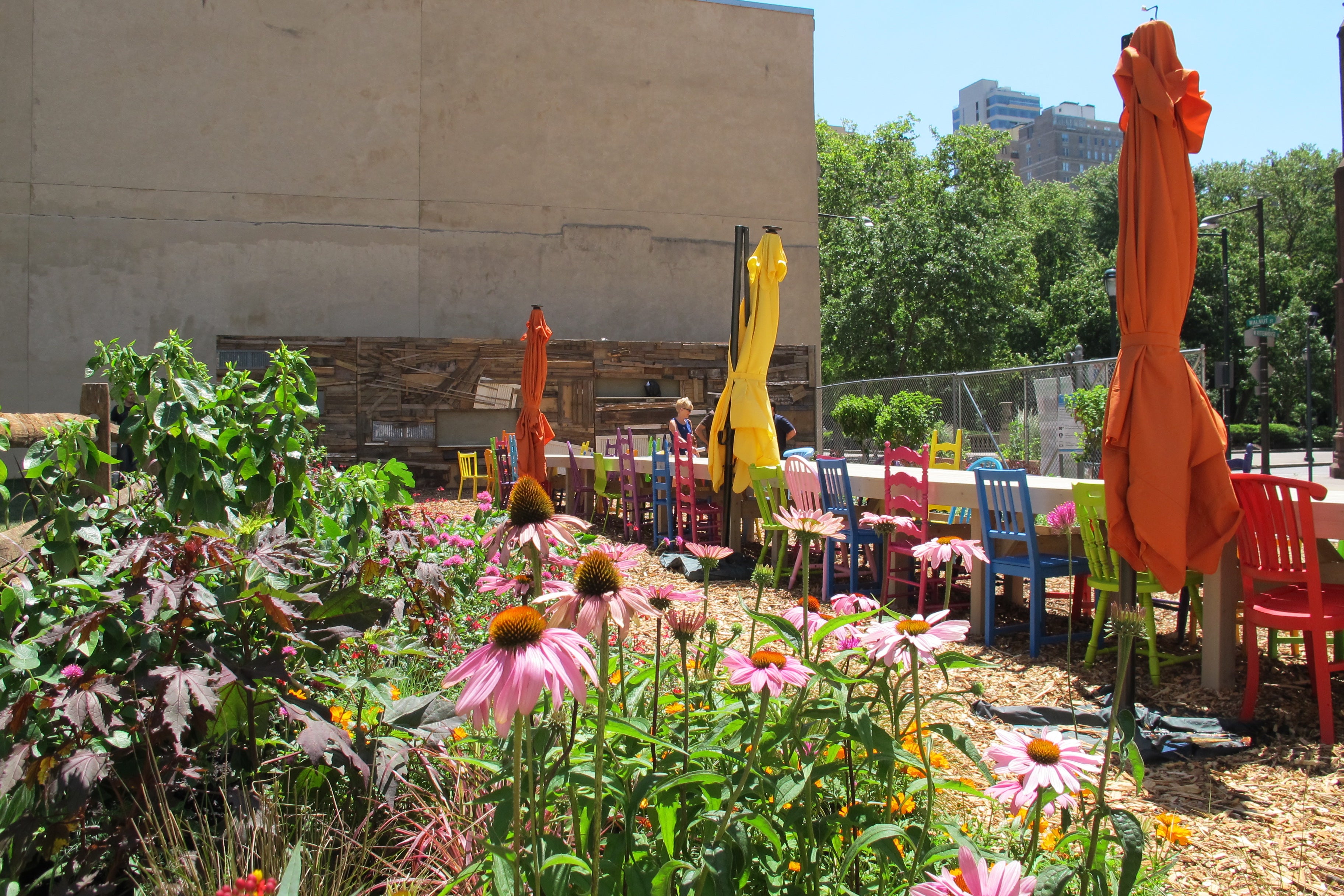 According to the to the Revenue Department's website, Walnut Rittenhouse Associates (the investment group led by Castleway Properties LLC that owns 1907-15 Walnut Street) owes a cool $386,875.09 in back taxes on the lot.
In one of his 2011 stories about the city's tax-delinquency crisis, PlanPhilly contributor Patrick Kerkstra mentioned this lot as one of two adjacent parcels that together comprised the third most tax-delinquent site in the city. (The other is 1904 Sansom Street) At the time, Patrick wrote: Third, owing $1.29 million on four years of unpaid taxes on two parcels, is Walnut Rittenhouse Associates, a defunct consortium of overseas investors that bailed on a plan to build a condominium tower just off Rittenhouse Square.
William Martin, a lawyer representing Walnut Rittenhouse Associates, said the group had entered into a payment agreement with the city and began paying down its debt in June. (That payment has yet to be reflected in public records, however.) Martin said the full past-due amount would be paid off within 18 months. Today the combined debt on the two neighboring properties is $1,044,218.10.
Of course, cheers to PHS for adding life to what is arguably the city's highly-visible tax-delinquent vacant lots and for promoting their fantastic City Harvest program. Here's hoping that the pop-up garden will also generate some development interest for a lot that has been vacant for too long.
Castleway, it's swell that you're supporting PHS. But if you want to do something really good for the city, pay your taxes.