Photos: Party raises money for Paris-bound Frankford High students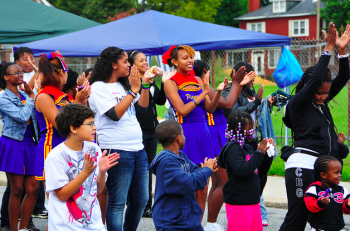 Twenty-five Frankford High School students will go to Paris in March 2012 with their teacher, Nafisah Curry.
Saturday, Curry led a large block party open to students, neighbors and the public to help raise money for the trip.
"Many of the students have never even traveled outside of Philadelphia and they initially believed that this trip was impossible for them," Curry told NEast Philly.
"I am teaching them to never let poverty determine where they go and what they become in life."
The event is one of many Curry will hold leading up to the trip.