Philly unveils first-of-its-kind Narcan vending machine at West Philly Free Library
The pilot program for distributing the overdose-reversing drug is funded by a grant from the Centers for Disease Control and Prevention.
Philadelphia health officials unveiled on Tuesday an innovative way to give out the overdose-reversal drug naloxone: a vending machine.
The program, dubbed Narcan Near Me, is the first of its kind in the country. Naloxone, also known by the brand name Narcan, has saved countless lives in the face of an increasingly lethal opioid crisis. When injected as a nasal spray, Narcan reverses the effects of an overdose by blocking the opioid receptors in the brain. It can't get someone high or be resold as a street drug.
"We need to make sure that people here in West Philly have free, easy access to Narcan," Philadelphia Health Commissioner Cheryl Bettigole said Thursday. She noted that the lifesaving medication is already available at pharmacies without a prescription, due to a statewide standing order. "That doesn't mean it's easy to find, and it doesn't stop the stigma from being a barrier to trying," she said.
Officials picked the Lucien Blackwell Library on 52nd Street as the location for the first machine because they said West Philadelphia saw the greatest increase in overdoses last year. Though  neighborhoods such as Kensington had more overall overdoses, those areas have been dealing with the crisis longer, and have more access to Narcan. That means they may be more prepared for the potency of fentanyl, which has infiltrated both the heroin supply and the supply of other drugs in recent years.
"West Philly is one of the places that has been hardest hit by the fact that fentanyl can potentially now be in any drug," Bettigole said. She pointed to instances in the neighborhood in which cocaine had been found to be contaminated with fentanyl, meaning those using the drug were likely completely unprepared for any possibility of overdose.
Since 2015, 54 overdose incidents have occurred at Philadelphia Free Library branches, said the group's new director, Kelly Richards. In more than 40% of those incidents, library staff members have administered Narcan to individuals.
Though the official fatal overdose count for 2021 in Philadelphia has not yet been released, Bettigole said the city is on track to outpace 2020, when there were more than 1,200 overdose deaths. In 2020, the overdose rate for Black Philadelphians increased by 30%, and for Hispanics by 1%. It decreased for white Philadelphians by 10%.
"This is no longer just a white American issue," said State Sen. Rick Krajewski. "Lives are being lost every day because of our unwillingness to change how we address addiction."
In 2020, the city of Philadelphia distributed roughly 65,000 doses of Narcan to providers, community organizations, first responders, law enforcement agencies, and criminal justice organizations. More than 20,000 doses were prescribed to people on Medical Assistance.
The Narcan Near Me program is funded by a grant from the Centers for Disease Control and Prevention. The city is partnering with the Canadian company Dispension Industries, which creates the technology for the kiosks and has contracted with the Canadian government to pilot opioid vending machines throughout that country, including on Vancouver's Downtown Eastside (also home to North America's first supervised injection site). For that program, called MySafe, patients who are active injection drug users first undergo a medical evaluation. Once they're registered, they can then access up to four doses of hydromorphone per day from the kiosk, using their palmprint. The idea is to manage patients' dependence on the opioids without risking unpredictable and lethal amounts of fentanyl that may be in the illegal drug supply.
With little legal or political appetite for such a program in the United States, Dispension Industries is piloting its first ever Narcan kiosk in Philadelphia. CEO Corey Yantha said this kiosk was the first of its kind in the country, though cities like New York have recently announced plans to follow suit. Las Vegas and the state of Kentucky have experimented with Narcan vending machines, but both of those programs require people to register for the program first.
In Philadelphia, anyone can get free Narcan using a touch screen on the kiosk, which looks like a tower of small lockers. Individuals then have the option to fill out a short survey, indicating their demographic information to help Health Department officials get a better sense of who is using the machines. People can skip the survey if they prefer, and there is also an emergency option to access the Narcan in the event that someone is overdosing at the moment. The whole process should take less than 30 seconds, said Philadelphia Department of Public Health harm reduction specialist Jose Caraballo.
Once the survey is complete, a door will pop open, revealing a kit including two doses of Narcan, a set of rubber gloves, a mask, and instructions on how to use the nasal spray. The kiosk is accessible 24 hours a day, and Health Department staff can monitor the inventory remotely in order to refill it.
"Having something … 24 hours a day, in a trusted space, right, like this library, that's very important," said Caraballo. "I think that's going to help some of those that need the medication but won't access it because of other barriers that they have in place."
The Health Department is pairing this effort with increased education and naloxone training hosted at the library. A second tower is planned for the intersection of 60th and Market streets, a few blocks away.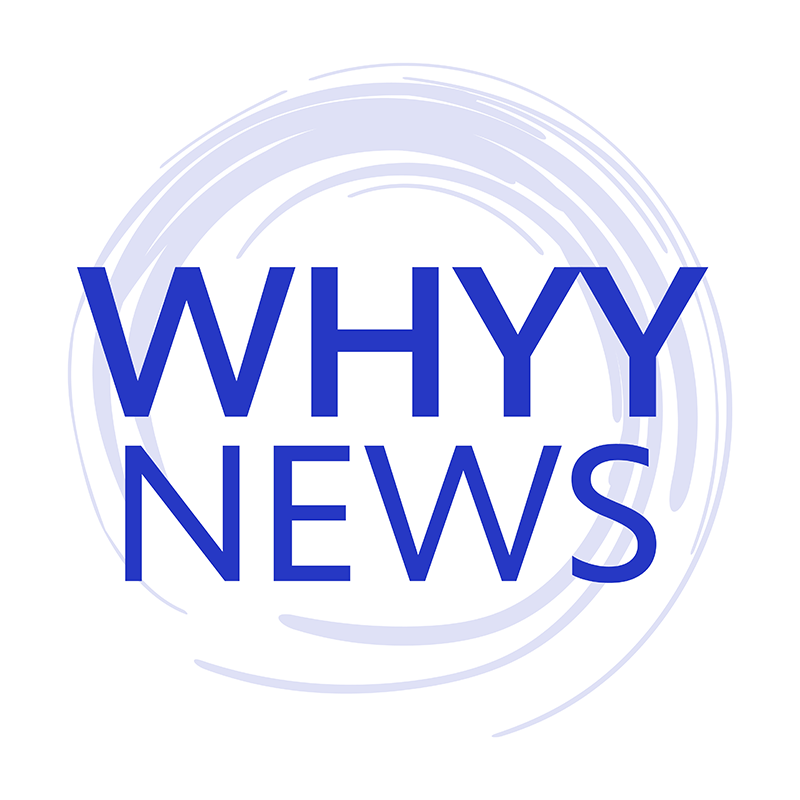 Get daily updates from WHYY News!
WHYY is your source for fact-based, in-depth journalism and information. As a nonprofit organization, we rely on financial support from readers like you. Please give today.