Philly neighborhoods plagued by illegal auto work could find relief in City Council bills
The legislation comes as a reaction to the proliferation of vehicle repair work and sales on city streets and sidewalks.
A Northeast Philly City Councilperson wants to crack down on the polarizing tradition of parking on Philadelphia sidewalks — with a particular focus on businesses blocking the right-of-way with cars for sale or repair work.
A pair of bills recently introduced by Councilmember Bobby Henon would increase daily fines for parking on the sidewalk and bar the use of public streets or sidewalks for car sales. The fine for parking on the sidewalk would jump by 500% from $50 to $300.
Residents in denser areas have long used sidewalks as ad-hoc parking spots. But Henon spokesperson Courtney Voss said the new legislation comes as a reaction to the "dramatic" proliferation of vehicle repair work and sales on city streets and sidewalks, as the price of used cars jumped post-pandemic.
"They utilize the street as their workshops and leave the vehicles parked until they find buyers online," Voss said. "Nationally and locally, used car prices are skyrocketing and the individuals who are engaged in this activity are potentially profiting substantially without taking into consideration the impact that they are having on their neighborhoods."
Voss blamed the issue partly on an increasing number of amateur mechanics and sellers operating without a brick-and-mortar business. However, Henon's legislation makes it clear it would also impact licensed shops and Voss said the bills were also meant to crack down on "curbstoning" — or dealerships posing as private sellers to evade certain regulatory requirements.
She attributed use of public right-of-way for commercial purposes to a variety of quality of life issues: decreased on-street parking, environmental impacts as auto fluids were drained into sewer inlets, and noise from auto work.
"It is intended to be one piece of a larger strategy to combat the growing problem of curbstoning and the proliferation of auto repair, storage, and sales in the public right of way," she said, of the bills.
The bills would also address wider concerns about auto uses crowding into public spaces that are shared by groups ranging from parents concerned about safety to accessibility advocates and urbanists.
Russell Zerbo, an advocacy coordinator with the Clean Air Council who has battled lawless auto shops and scrapyards says they are "a huge issue" across Philadelphia. Zerbo has been working for years with a group of residents in the Elmwood section of Southwest Philadelphia who want to pressure auto shop owners to clean up the junk cars and old tires creating hazards on the paths young people used to walk to school.
"You look at the street, you see oil and all kind of auto fluids all over the place. I don't let my children play out front at all," Amanda Dobbs, a longtime area resident, said in 2019.
Zerbo said many businesses took advantage of the city's lax enforcement of its codes.
"When you have unregulated auto repair, the risk of fires is huge. There is the improper disposal of oil and chemicals like antifreeze. Another common complaint is people illegally spray painting cars. You're supposed to be wearing a hazmat suit to do it, but there are people doing it alleyways with a bandana on," he said. "And then the sheer idea that you're not allowed to walk on your own sidewalk because it's covered in scrapped autos and scrapped tires."
But while Zerbo said steeper fees could help, he was skeptical that Henon's bills to hike fees would make much of an impact in a city that was generally losing the battle against illegal auto shops. He said the bigger issue was enforcement.
The Philadelphia Parking Authority generally concentrates its ticketing officers in denser commercial sections of Center City as a matter of policy. Meanwhile, the city's Department of Licenses & Inspections, which is responsible for business enforcement, relies on what Zerbo described as a slow-moving and complex court process to bring the worst scofflaws to heel. Many shops also know how to evade fines, stripping cars of identifying plates or tags, while curbside mechanics are even harder to identify — let alone fine.
"The reason why they park them on the sidewalk is because it's hard to prove the cars are part of the business," Zerbo said. "The city is trying to ticket cars with no owners."
Zerbo also said that when L&I did hone in on a business, both the department and the courts also generally focused on winning temporary compliance rather than shuttering repeat offenders for good.
"I can take six months just to get a court hearing and the first thing they do is tell you to fix the problem. It's really set up for shops with no licenses, not chronic stuff," he said. "Increasing the fines is a good idea, but if you're not improving the system with which those fines are collected then it's all for show."
Voss said Henon's bills would be paired with a larger enforcement strategy although she did not go into more detail.
Action can't come soon enough for some neighborhoods.
Julie Slavet, executive director of the Tookany/Tacony-Frankford Watershed Partnership, has long battled issues with an auto shop near the environmental nonprofit's headquarters off Interstate 95.
For years, the shop has filled surrounding blocks with junked cars, some of which were overflowing with trash, but Slavet has had little success getting the city to crack down.
"This chop shop has destroyed part of a block by turning a building into a garage with broken, boarded windows and filling its yard with hazardous auto hulks and parts. Car wrecks are constantly being moved on and off the street and sidewalks," she said. "Kids walk to school and people enter the neighborhood after getting off I-95 on this block. It looks like the city has just decided it can be sacrificed."

WHYY is one of over 20 news organizations producing Broke in Philly, a collaborative reporting project on solutions to poverty and the city's push towards economic justice. Follow us at @BrokeInPhilly.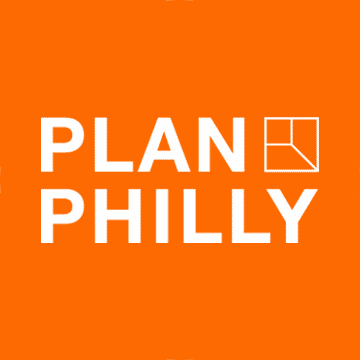 WHYY is your source for fact-based, in-depth journalism and information. As a nonprofit organization, we rely on financial support from readers like you. Please give today.