Philly NAACP opens way for new leadership
This story originally appeared on The Philadelphia Tribune.
The campaign for the next president of the Philadelphia NAACP is underway as the office's current leader won't seek another term in the July election over his controversial posting of an anti-Semitic social media meme.
Catherine Hicks, the publisher of the Philadelphia Sunday Sun, was spotted campaigning for president of the Philadelphia NAACP last week. In a Facebook post on Friday, Jeff Brown, a ShopRite supermarket mogul — and potential mayoral candidate — supported Hicks in the upcoming election for president.
"Cathy has had a history in leadership at the Philly Chapter of the NAACP," Brown's post said. "I think Cathy would make an awesome first female president of the Philly NAACP. Let's all join and vote to make history!"
Officers and executive committee members at the local NAACP office — more than 20 positions — are up for election, which is tentatively set for July 17, said Bishop J. Louis Felton, first vice president of the local branch, in an interview last week.
In an email, Hicks confirmed she is running for president of the office. It remains unclear whether more candidates are running to lead the troubled office, which has remained relatively silent on civil rights issues under the leadership of Rodney Muhammad since he came under fire for posting the anti-Semitic meme last year.
Muhammad, who has helmed the local branch since 2014, was not barred from seeking reelection. The national NAACP office appointed an administrator to oversee the operations of the branch late last year.
Felton said the local, state and national NAACP offices came to a "consensus" that Muhammad should not seek any leadership role in the Philadelphia branch.
"The facts are, we need to move on" from Muhammad, said Felton, who is also senior pastor of Mount Airy Church of God in Christ. "The consensus was that in order for us to be free to move forward as a branch to bring about healing and to arrive at reconciliation, especially with our Jewish counterparts, that (Muhammad) did not need to be a part of it."
Candidate submissions were due last weekend. The local branch will reveal all candidates at its upcoming virtual closed-door membership meeting, which is expected to be Thursday, Felton said.
The national NAACP office did not return repeated requests for comment.
Muhammad, several executive committee members of the local branch, and Juan Cofield, who is serving as the administrator overseeing the local branch, did not return requests for comment.
Felton said he will seek reelection as first vice president.
In her email, Hicks said she was aiming to become the first female president of the local branch. She did not detail other candidates running in the election.
Hicks said the city was in crisis and, if elected, she pledged to "work with anyone, anywhere, if it means we can prevent more lives being lost to violence, create opportunities for our youth to thrive economically and to ensure families have the vital resources they need and the education they deserve."
Felton said the city's NAACP branch must work to attract younger members and establish a connection with Black Lives Matter activists, the latter of whom were on the forefront of leading the summer of protests against police brutality and racism following the 2020 police killing of George Floyd in Minneapolis.
"The future of the NAACP actually lies in getting more young people involved in the branch," Felton said. "It takes intergenerational involvement to achieve freedom on all levels."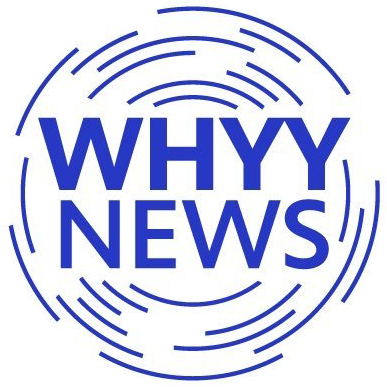 Get daily updates from WHYY News!
WHYY is your source for fact-based, in-depth journalism and information. As a nonprofit organization, we rely on financial support from readers like you. Please give today.