Charles L. Blockson, prominent historian and scholar, dies at 89
Blockson was the architect behind some of the most prestigious collections of African American artifacts in the U.S.
This story originally appeared on The Philadelphia Tribune.
Charles L. Blockson, the architect behind some of the most prestigious collections of African American artifacts in the United States, died on Wednesday, June 14, 2023 at his home. He was 89.
"I and countless others will carry my father's memory in our hearts and will find comfort and strength in the profound and impactful legacy he leaves behind," said his daughter Noelle P. Blockson.
Often described as a bibliophile, scholar, activist, historian, and curator emeritus of the Charles L. Blockson Afro-American Collection at Temple University, Blockson traveled extensively around the world acquiring rare African American publications and artifacts dating back to the 16th century.
"Charles Blockson spent a lifetime collecting the most precious African American artifacts and in 1984 he donated that collection to Temple University, providing an enriching campus experience not only for our students, faculty and staff, but also for the Philadelphia community and beyond," said JoAnne Epps, Temple University interim president, in a statement.
"He was a kind soul, devoted to preserving and recording America's history," she said. "He will be missed."
He was born on Dec. 16, 1933 in Norristown, Pennsylvania to Charles Edward and Annie Parker Blockson. He was the oldest of eight children. As a child, he had a love for books and started collecting them at a young age.
He was educated in the Norristown Area School District where he excelled in athletics including football and track and field. As a star athlete at Norristown High School and Penn State University, he won state and national honors and participated in the Penn Relays.
He would later marry Elizabeth Parker in 1958, and from this union they had one daughter, Noelle P. Blockson.
In 1984, Blockson donated his personal collection of rare publications and artifacts to Temple University to start the Charles L. Blockson Afro-American Collection.
It is one of the nation's leading research facilities for the study of the history and culture of people of African descent, Africa and its diaspora. The catalog, which dates back from 1581 to the present, contains more than 700,000 books, documents and photographs.
Blockson is the co-founder of the African American Museum in Philadelphia and has contributed to the Charles L. Blockson Collection of African-Americana and the African Diaspora at the Pennsylvania State University and the National Museum of African American History and Culture at the Smithsonian Institution in Washington, D.C.
In 2016, Blockson donated Harriet Tubman's signed hymnal and other personal items to the Smithsonian. He once said that when he inherited Harriet Tubman's 39 personal items from her great-niece Merlie Wilkens, including the shawl that Queen Victoria presented to Tubman, "it was the crowning point of his life as a collector."
Last year, Norristown's Historical Centre Theatre opened up a third location of his renowned collection.
"Mr. Blockson is well-respected because of his passion for collecting, preserving and disseminating the histories of people of African descent," said Diane Turner, curator of Temple University Blockson Collection, in a statement.
"His collections make accessible rich and diverse stories about their histories and cultures," she said. "He has been a great influence on numerous scholars, students and people of all nationalities."
As a writer, Blockson authored 13 books and wrote several magazine articles. In 1984, he was the first African American to write a cover story in National Geographic.
The article, "Escape from Slavery: Underground Railroad," was the first cover story pertaining to African American people and is one the most popular stories in the history of the National Geographic magazine.
He also lectured around the world including at the Sorbonne in Paris, France in 1991 at the African Americans in Europe Conference, in the African countries Egypt and Senegal, and in Sweden, Iceland and Denmark with the U.S. Department of the Interior about the Underground Railroad.
"No African American that I can recall has ever had an impact on the genealogical study of African people as Charles Blockson did," said Molefi Kete Asante, Temple University professor and chair of the Department of Africology and African American studies, in a statement.
"Using his vast knowledge and his family background as a platform, he tremendously advanced our understanding of contemporary African history. Blockson was a man who hunted in the forest of knowledge, and the books that he discovered became trophies that did not sit on shelves but instead actively energized an entire population," he said.
"He is, in my judgment, one of Temple's most legendary figures. He was also, for me, a personal friend, a mentor, and a fighter for justice. He hated racism and he was determined to ensure that all humans recognize the African source of information and knowledge," he added.
Throughout his career, Blockson was the recipient of numerous awards and honors. In 2017, he was the 96th recipient of the Philadelphia Award. He also received the Distinguished Alumni Award from Penn State University, and three honorary doctorate degrees from Lincoln University, Holy Family University and Villanova University.
He was a co-founder of the African American Museum in Philadelphia, founding member of the Pennsylvania Black History Committee of the Pennsylvania Historical and Museum Commission, and director of the Philadelphia African American Pennsylvania State Marker Project, the largest African American marker program in the United States.
"Mr. Blockson forged an incredible legacy, preserving and promoting the vibrant histories of Black people," said Linn Washington, Temple University professor of journalism in Klein College of Media and Communication.
"He enriched my life tremendously, learning from him and being encouraged by him. His frequent directive to me is set in my soul: 'Keep writing to right wrong. Bring truth to our people,'" he said.
Blockson is survived by his daughter, Noelle P. Blockson; his siblings, Betty Thompson, Caroline Caulker, Gertrude Poage and James Blockson and a host of nieces, nephews, cousins, godchildren, friends and associates.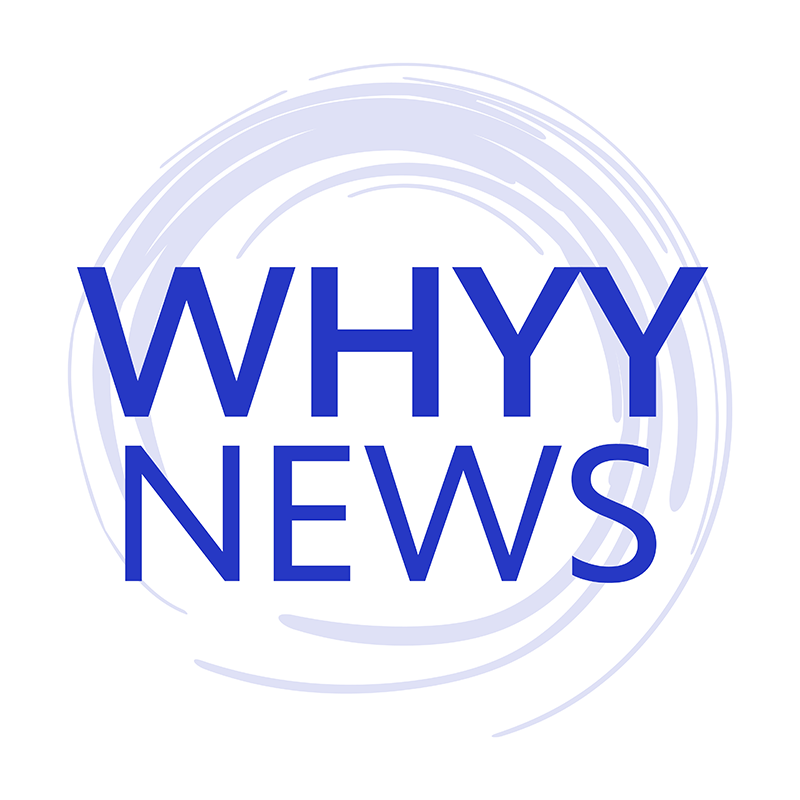 Get daily updates from WHYY News!
WHYY is your source for fact-based, in-depth journalism and information. As a nonprofit organization, we rely on financial support from readers like you. Please give today.