Philly issues new eviction notice to Parkway homeless-protest encampment
The notice says residents must leave by Sept. 9. It's the first step toward evicting the group, following a judge's ruling authorizing the city to do so.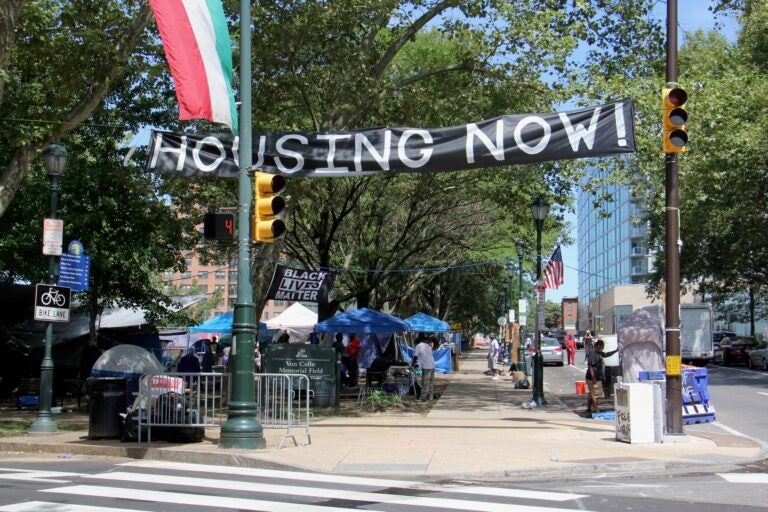 Updated: 3:45 p.m.
Philadelphia officials have given notice to more than 100 residents of a high-profile encampment on Benjamin Franklin Parkway by people experiencing homelessness that they must leave by next Wednesday, Sept. 9. It's the first step toward evicting the group, following a ruling by a federal judge last week authorizing the city to do so.
Residents of the encampment first pitched tents at the Parkway site back in early June as both a housing solution and housing protest, to raise awareness of Philadelphia's homelessness crisis and the lack of affordable options for thousands in the city.
Monday's notification was the third such notice posted by the city, which has been engaged in negotiations with camp organizers all summer, and sets the stage for a potential confrontation with its residents.
"The protests have brought new attention to the magnitude of the suffering endured, primarily by Black Philadelphians, and I appreciate all involved for shining a spotlight on this critical issue," Mayor Jim Kenney said in a statement.
"However, for the health and safety of all involved, including the surrounding community, we can no longer allow the camps to continue."
The mayor joined negotiations after city officials and the camp's residents failed to reach an agreement. But he said he, too, reached an impasse with the organizers of the camp, pointing to shifting demands and changing representatives.
Camp resident Irvin Murray, who also served as lead plaintiff in the federal suit that tried to prevent the city's eviction of the camp, said the residents will not leave until all of them have permanent housing. He emphasized that the site on the Parkway is a key point of leverage, which is why many don't want to move to a different site.
"We want to be in the view of the media and the community," he said. "We're there knocking on their door until we get permanent housing."
A similar notice was posted at the encampment on federal Philadelphia Housing Authority property in North Philadelphia, where about 30 people live in tents on an empty lot slated for development.
An organizer with Occupy PHA, Jennifer Bennetch, said the city's move to evict shows it is not negotiating in good faith.
"Mayor Kenney agreed that he would not make a decision regarding the encampments until after our next meeting tomorrow evening," said Bennetch. "We have fought hard and stood firm in advocating for permanent housing and will continue to do so. The living, breathing human beings that live in the tents on the Parkway and in the shadows of PHA's $45 million empire will not simply disappear."
A spokesman for the mayor's office says he did not make that promise.
The site on Ridge Avenue, known as "Camp Teddy," is on land the Philadelphia Housing Authority plans to develop as a shopping center and about 100 housing units, of which 17 would be considered affordable housing.
PHA chief executive Kelvin A. Jeremiah has said the residents now camped at the site are blocking those plans from moving forward.
"We have listened to the encampment leaders long enough," said Jeremiah. "It is time for me to listen to the residents of the Sharswood community that have asked me to begin construction of the long-awaited grocery store."
Some members of the Sharswood community who support the development plan over the homeless encampment held a press conference several weeks ago that devolved into a shouting match with Camp Teddy residents.
City officials say that since the encampment began, they have worked with 111 residents to create a permanent housing plan. Some have gone into drug treatment programs, others are in shelters, and still others have taken advantage of the city's COVID-19 prevention sites.
But camp residents and organizers say none of those options would give all residents permanent housing immediately.
"Imagine if [one of the residents] were your brother, or uncle, or aunt, not knowing where they can get something to eat, where they could take a shower," said Tanya Scott, an organizer at the encampment. "They have safety and comfort here."
Philadelphia's deputy managing director for health and human services, Eva Gladstein, said that despite the notice of eviction, negotiations with camp organizers continue.
"Sometimes, putting up the notice helps create a sense of urgency," she said, "and it moves all of us forward more quickly."
Gladstein said complaints from residents of nearby neighborhoods about violence, trash and sanitary conditions have mounted. Between now and Sept. 9, she said, outreach workers will step up efforts to engage with camp residents to place them in shelters and try to develop a path to permanent housing.
"We'll do that from a service approach," said Gladstein, "… and hope we can resolve this, because nobody wants to see any violence or negative interaction."
Gladstein said the city will partner with PHA using new federal dollars to create 900 to 1,400 long-term housing options, such as single room occupancy sites, which are akin to boarding houses, and rapid rehousing, which would subsidize rent for two years.
None of that will grant camp residents immediate permanent housing, however, a sticking point for Murray.
"I'm not going to accept housing unless we all get housing," he said.
PHA has also agreed to give about 60 empty scattered-site housing units to nonprofits to fix up and rent as affordable housing. Currently, PHA has a waiting list of about 47,000 families for subsidized housing.
Bennetch said she has applied to take over some of those houses in conjunction with a neighborhood nonprofit.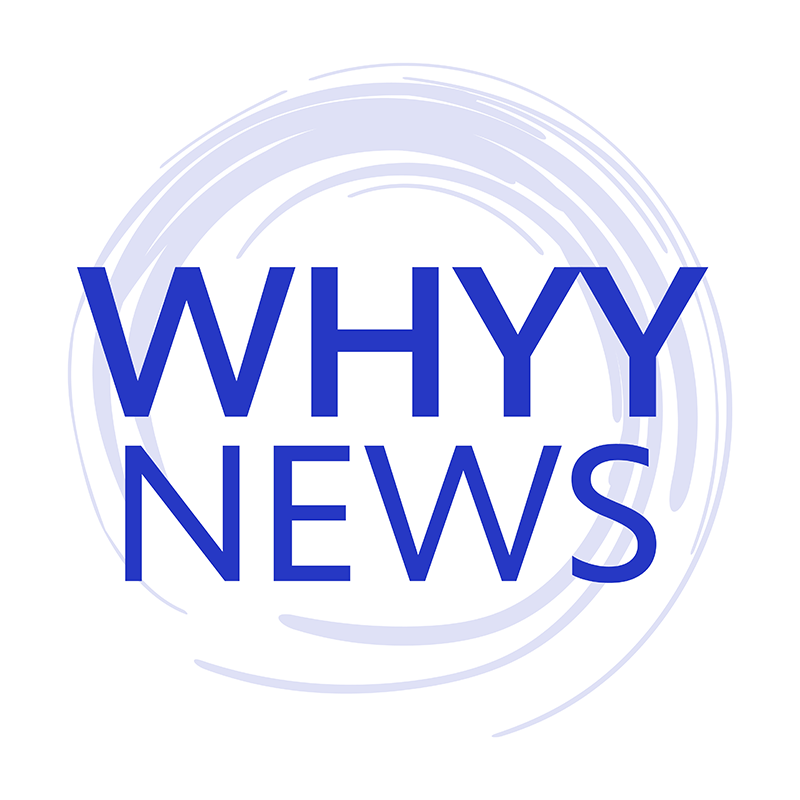 Get daily updates from WHYY News!
WHYY is your source for fact-based, in-depth journalism and information. As a nonprofit organization, we rely on financial support from readers like you. Please give today.