Philly hospitality industry doesn't want Jay-Z's MIA to go MIA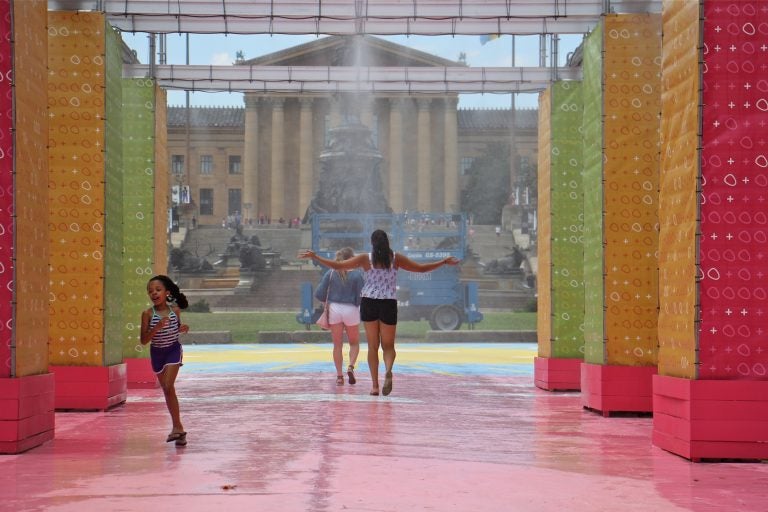 Mayors get criticized all the time, but it's not every day the critic is a billionaire rap mogul.
In an op-ed for the Inquirer and Daily News, rapper Jay-Z denounced Mayor Jim Kenney's decision to move the Made in America music festival off Benjamin Franklin Parkway next year. Jay-Z said that the decision, first reported by news website Billy Penn, caught him off guard, and that no one from the city reached out to him or his company, Roc Nation, which has organized two-day concerts over Labor Day weekend since 2012.
Now, Philadelphia's hospitality industry is piling on.
"The Made in America concert has been great for Philadelphia hotels the past few years," said Ed Grose, executive director of the Greater Philadelphia Hotel Association. "Before the concert, we used to run in the high 50 percent occupancy. But with the concert, we're in the 80 percentile range, with a fairly good rate."
Labor Day is traditionally a weekend for Philadelphians to retreat down the Shore, said Grose, who was calling from a boat in Sea Isle City. Made in America changed that, bringing visitors in from the suburbs and outside the Philadelphia region.
Made in America's move off the Parkway for 2019 comes in response to recommendations from a report by the Parkway Council and the city Managing Director's Office on appropriate uses of the Parkway. The study called for reducing the number of huge events, which can depress attendance at the museums along the Parkway and annoy neighbors who have to deal with large, drunken crowds and other disruptions.
Kenney also cited a decreased need for the concert, saying it started as an "unique attraction to the city on an otherwise quiet Labor Day weekend. Over the years, tourism has grown overall."
In his open-letter response, Jay-Z asked rhetorically, "How do you think that tourism grew, Mayor Kenney?"
David Reibstein, a professor of marketing at the University of Pennsylvania's Wharton School who focuses on city branding, agreed with the famed rapper.
"I do. I think he has helped bring tourism to this city, and the tourism being up here is not a random event," said Reibstein. "I think it happened for a reason, and we should not ignore that reason."
The Parkway Council report suggested that the city look into having more events at other public places, like Fairmount Park's Belmont Plateau, which Will Smith once described as "a place… where everybody goes."
But if Jay-Z decides it's the Parkway or no way, Made in America might leave the city for good. In his op-ed, Jay-Z wrote, "The Parkway captures the freedom and spirit of inclusivity that drew us to the City of Brotherly Love."
Elsewhere, the rapper has written that "these streets will make you feel brand new."
He was referring to New York.
WHYY is your source for fact-based, in-depth journalism and information. As a nonprofit organization, we rely on financial support from readers like you. Please give today.