Philly finances OK for now, but the city's budget is not ready for a rainy day
A review of Philadelphia's spending shows the city is following its budget blueprint and making ends meet with help from federal pandemic funds.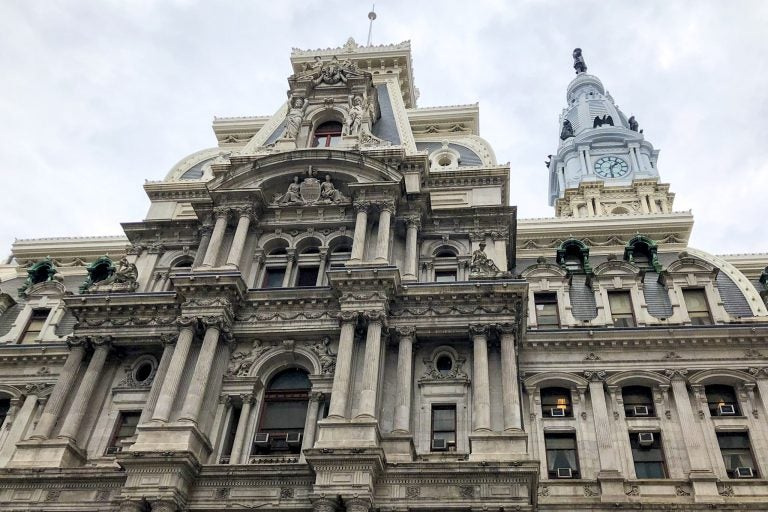 The city of Philadelphia is making ends meet thanks to help from federal recovery funds so far this fiscal year, but a City Council hearing Monday showed some of the fiscal health could disappear when work-from-home employees ask for wage tax rebates later this year.
The council's Committee on Fiscal Stability and Intergovernmental Cooperation held a virtual hearing to review the impact the coronavirus pandemic is having on the city's finances. Marisa Waxman, the city's budget director, said federal funding is helping the city stay on budget, but those funds won't go on forever.
Waxman said wage tax collections are strong, but she's cautious. "We still are not really putting on our party hats because our concern is that there will still be significant refund requests at the end of the year from commuters."
The city's wage tax took a big hit during the early days of the pandemic, as some employers forced workers to stay home. Commuters not allowed to come into the city for work were eligible for a wage tax refund.
The city is also continuing to spend on overtime for workers.
Since the fiscal year began in July, the city has spent $98 million on OT, down almost 7% from last year. Waxman said overtime is used as a tool, and in some cases paying people more money to work extra hours is cheaper than hiring full- or part-time workers with benefits. One area where overtime is used more heavily is in the Streets Department, where on any given day 20% of the workforce is absent or taking the day off.
Finance director Rob Dubow said the city will have a fund balance of $134 million, just about the number that's been approved by the Pennsylvania Intergovernmental Cooperation Authority. The Government Finance Officers Association recommends the city have a fund balance between $400 and $900 million.
Dubow said bond rating agencies weigh fund balance with GFOA levels, and a low fund balance will be reflected in the city's bond rating. Pensions are also considered as part of the equation, and the city for many years has had issues working to come up with the money to fund its pensions.
Revenue Commissioner Frank Breslin spoke about how the city has worked during the pandemic to set up payment plans and create agreements for extended payouts of back taxes and other city charges. He said enforcement efforts were curtailed due to COVID-19, but the city is working its way back to full enforcement. That enforcement should be back to normal by the end of June. He added the city's collection rate is still at about 96%, but there has been an increase in delinquencies since the pandemic began.
Councilmember Alan Domb asked if any of the federal recovery funding can be used to expand the tax base, but was told by Dubow the city needed to be cautious with how it spends the money.
"We don't want to make a big investment up front and then three years later have to make cuts because we didn't replace revenue that was being lost," Dubow said.
Monday's hearing was only the beginning of the dissection of the city's spending. Council will have more questions for the fiscal team in a few weeks during the upcoming budget debate.
The Pennsylvania Intergovernmental Cooperation Authority, the agency that oversees the city's finance reports, found that the city has spent $199.7 million so far this fiscal year, 7% more than at this point in FY2021.
WHYY is your source for fact-based, in-depth journalism and information. As a nonprofit organization, we rely on financial support from readers like you. Please give today.