Philly Council passes bill cracking down on people riding dirt bikes on city streets
The legislation passed Thursday and slated for approval by the mayor will increase the penalties for people caught by police riding dirt bikes on Philadelphia streets.
City Council unanimously passed a bill aimed at cracking down on people riding dirt bikes on city streets after months of complaints from city residents who don't like the vehicles.
The bill changes the city code so that people caught riding the rugged, motorized two-wheelers face the same consequences as ATV riders — police confiscation and a $2,000 fine.
"There is a safety issue here," said Councilmember Alan Domb, one of the bill's sponsors. "Riding in the streets. We've seen people ride on the sidewalks. The safety is not just for the residents, it's also for the people actually operating these vehicles." The bill was introduced by Councilmember Mark Squilla and co-sponsored by Councilmember Derek Green, as well as Domb.
Riders of ATVs — the popular all-terrain four-wheelers seen zooming on Broad Street and other city streets — have long faced confiscation and a steep fine to get the vehicle back. With a signature from Mayor Jim Kenney, the bill would reclassify dirt bikes, and dune buggies in the same category.
Kenney supports the resolution and plans to sign it after legal review, according to a city spokesperson.
Though riding dirt bikes and ATVs through city streets is part of a thriving culture in Philadelphia and beyond, the loud vehicles are not street legal and have been regarded by some as a nuisance.
"Without any doubt, it is nothing less than terrifying when a pack of riders on dirt bikes and ATVs comes streaming through a neighborhood on the sidewalks and darting in and out of moving traffic," said Francis Healy, special advisor to Police Commissioner Danielle Outlaw, on behalf of the commissioner in May. "It's traumatic to the neighbors that must endure the noise these vehicles produce, the motorists who pray not to collide with these riders and for the pedestrians forced to run for safety."
But critics of the bill have said that the legislation isn't the right answer for those problems.
Reverend Mark Kelly Tyler of Mother Bethel AME Church said he grew up riding dirt bikes in the street and even owns a street-legal dirt bike. He said the bill threatens to further alienate Black youth in the city.
"It just seems that this is such an overreaction and such an overreach for a problem that we can probably find a better solution for," Tyler said. "It sickens me when I think about these types of approaches and just the lack of imagination that's within them."
Philadelphia police did not provide the most recent numbers in time for this story, but according to a Billy Penn report, officers had confiscated more than 200 vehicles including dirt bikes and ATVs by early May.
As the bill awaits a signature from the mayor, Domb said he is looking for a space for city riders.
"This is not going to be overnight," Domb said. "It's going to take us a while. But we understand that there are people that want to ride ATVs recreationally and safely and we should try to find them a safe space to do that."
Tyler agrees that riders need a safe space and said the city could follow the example set by Mural Arts, a beloved city institution created to give local graffiti writers a legal outlet. But, he said, Council should've found a location before passing a law that stiffens the penalty for illegal riding. Claiming they will create the space at this point, he fears, is just theater.
"My sense is that once this crisis subsides…they move on to the next thing and this is forgotten," Tyler said.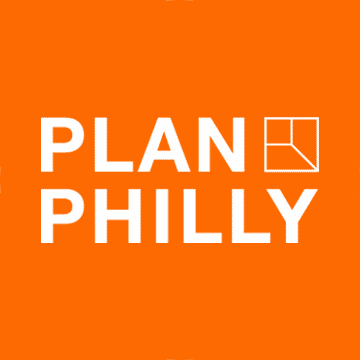 WHYY is your source for fact-based, in-depth journalism and information. As a nonprofit organization, we rely on financial support from readers like you. Please give today.