Eight Philly locales likely to be off limits for medical marijuana dispensaries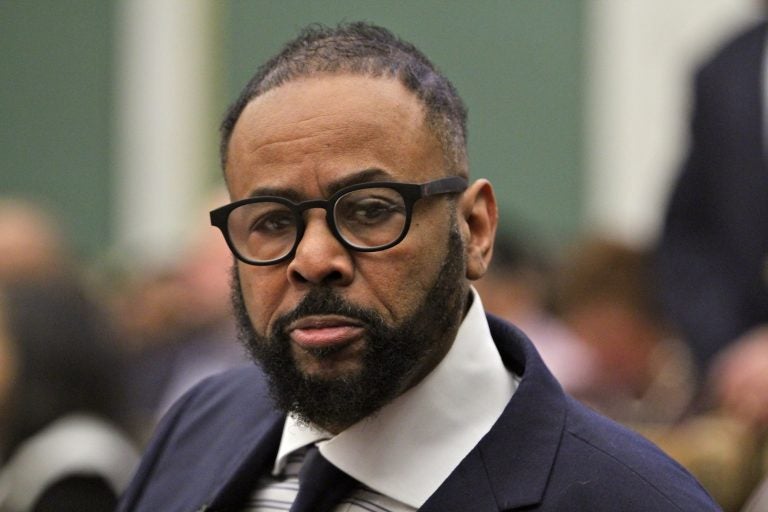 Philadelphia Councilman Curtis Jones doesn't want City Line Avenue to become "the Atlantic City of recreational and medical marijuana."
That's why he introduced a bill last year to ban medical marijuana dispensaries from City Line between the Schuylkill Expressway and the city's boundary, as well as from seven other stretches of roadway in his district. This week it passed City Council and — given that Mayor Jim Kenney prides himself on never having vetoed a piece of legislation — it's expected to become law.
"I am for medical marijuana, but I am not for the overproliferation of those types of dispensaries in one neighborhood," said Jones.
Cure Pennsylvania on City Line is one of the five dispensaries currently operating within city limits, according to Pennsylvania's Department of Health's website.
But there is a pending permit for a proposed dispensary location less than a mile away on the Philly side of the street, and another pending application for a dispensary on the Lower Merion side.
"If you have too many bars in one location, you become a location destination for alcohol," said Jones. "This is the same. We don't want to be known for that,"
At least one other council member, Brian O'Neill, is preparing similar legislation for commercial areas in his Far Northeast district.
Jones' bill bans medical cannabis facilities from eight locations in neighborhoods in his district including Overbrook Farms. It also requires those seeking a license to open such a facility to meet with their local registered community organization, even if they don't need zoning relief.
Jones said he fears that medical marijuana dispensaries could rapidly turn into recreational weed shops if Pennsylvania should legalize the drug.
"It is pretty disappointing that City Council and Philadelphia are laying out the unwelcome mat for medical cannabis dispensaries and future cannabis industry in Philadelphia," said Chris Goldstein, an organizer with the National Organization for the Reform of Marijuana Laws. "There shouldn't be any neighborhood that bans medical cannabis dispensaries or makes it more difficult for them to open. They should be limited only by the patient population in Philadelphia, which is growing every day."
Although Kenney is not likely to veto the legislation, the city Planning Commission opposed the bill because of the citywide requirements that those seeking to open a medical marijuana facility alert neighbors of their intentions.
"Creating one use in the entire Zoning Code that has special notification requirements may prove to be exclusionary and possibly conflict with state law," said Marty Gregorski of the Planning Commission at a City Council hearing on the bill last month. "There are a number of other uses where medicine can be obtained where there is no such notification requirement, such as pharmacies, doctor's offices and clinics. This could create a dangerous precedent."
Jones highlighted one dispensary on Main Street in Manayunk in his district as an example of a well-situated location. Although he was fine with one dispensary on City Line, Jones said he grew concerned when a concentration of them started to develop.
In 2017, Councilwoman Cherelle Parker led West Oak Lane residents to defeat an effort to establish a medical marijuana dispensary in her district, even paying for buses to drive supporters to the Zoning Board of Adjustment hearings.
Both Jones and Goldstein cited her successful campaign to stop TerraVida Holistic Centers from opening up shop. The marijuana advocate said that was another example of City Council chilling the nascent industry, whereas Jones called Parker as inspiration for his bill.
"Parker is the pioneer who beat down an attempt to come into her neighborhood where it was also a location issue," said Jones, before turning philosophical.
"Quite frankly, I have glaucoma, someday I may be a customer — you never know," said Jones. "But where I go and get it, and what traffic it creates, and what type of traffic it creates, is a problem."
Correction: A previous version of this story misstated that Roxborough was one of the neighborhoods included in Jones' bill to ban future medical cannabis facilities.
WHYY is your source for fact-based, in-depth journalism and information. As a nonprofit organization, we rely on financial support from readers like you. Please give today.