Philly-area school district's commitment to in-person classes put to the test by COVID surge
Elsewhere in the region, with case counts surging, schools are going (or staying) all virtual. Quakertown is doing the opposite.
Listen
4:40
Ask us about COVID-19: What questions do you have about the current surge?
On Wednesday, Nov. 18, Superintendent William Harner roved Quakertown Senior High School looking for trouble.
He wasn't looking for typical teenage trouble — your bathroom vapers and hallway scufflers. He was looking for viral trouble — warning signs of potential COVID-19 transmission.
The classrooms looked OK. It seemed they could keep three-to-six feet of space between desks, as promised.
"But we're crunched in a couple places," Harner admitted. "The problem there is the hallways. They just look like regular class changes."
His survey came on the first day that the Quakertown Community School District welcomed middle and high school students back on a full-time basis. About three-quarters had taken the Bucks County district up on its offer, with another quarter choosing all-virtual instruction instead.
It had already been a bumpy week — in a school year spent slaloming between challenges.
A day earlier, Harner shut down one of the elementary schools because of a suspected coronavirus outbreak. Just before making that decision, he'd sat with a group of teachers and asked for their trust as they prepared to transition out of hybrid.
"I was going around the middle school saying, 'Hey, guys, please stay with us,'" Harner said. "'Don't stay home teachers. Don't go sick.'"
Harner walked a tightrope that seemed to narrow by the day.
His school board wanted classrooms open five days a week. His teachers were increasingly wary. His son, a pulmonologist in the armed forces, was in his ear, warning him about the dangers COVID-19 posed.
Elsewhere in the region, with case counts surging, schools were going (or staying) all virtual. His district was doing the opposite.
"I don't expect to shut down," Harner said that day. "But that could change over night. Because, you never know."
Why Quakertown?
Open or closed? Virtual or in-person?
Every school in America seems to be playing a game of reopening chicken — even more so now that cases are surging and the holiday season has arrived.
Quakertown, unlike many of its peers, has pushed forward with its reopening plan in spite of the state's viral surge.
The district's strong preference for in-person learning has been evident from the outset.
Quakertown is one of just three districts in Bucks County to offer some in-person instruction from the moment schools opened this fall. The elementary schools shifted from hybrid to full in-person first — with an all-virtual option for families that wanted it. The middle and high schools followed.
"I believe the majority of the families in the region do want their kids back full-time," said Chris Spear, a Quakertown school board member. "That's how I explain my role in this. I'm the community's voice. I'm the one that's accountable to the community."
So why does this particular community want in-person schools when others howl for the opposite?
Some point to politics. The area leans conservative and conservatives, generally speaking, favor in-person learning more than liberals.
Others say it's more complicated than pure partisanship. They point to parents who struggle with child care. They reference the fact that Upper Bucks County — which is less densely populated than areas closer to Philadelphia — has lower case counts than other parts of the region.
"It's hard to know the right answer," said Jon Sell, a father of three in the district and local business owner. "[But] we can't just sort of stay on the sideline and be locked in fear."
Bucks County has "substantial" COVID-19 spread, according to the state. The Department of Education suggests that schools in counties with substantial transmission go all virtual. More recently, the Children's Hospital of Philadelphia recommended that all secondary schools in the region stay online through the end of the calendar year.
But expert opinions are hardly unanimous. Many European countries have kept schools open through the fall spike and several leading epidemiologists have urged American school districts to do the same, if possible. Among them is Dr. Anthony Fauci, who recently told Yahoo News that the "default" position of officials should be to keep schools open.
School board member Chris Spear said he's seen no evidence that his district's decision to reopen school has further endangered the community.
"Right now you're safer inside our building than you are in Walmart," Spear said.
Unlike neighboring Montgomery County, Bucks County health officials have not asked schools to close. Dr. David Damsker, director of the county's health department, told Keystone Crossroads that there's been "no confirmed spread" in any of the county's schools.
"That doesn't mean it won't happen here or there, or that schools are unsafe if it does," Damsker wrote in an email. "But we don't have any evidence at this time."
For parents, like Spear, who support reopening, the real risk is remaining online. He said he heard too often about students who struggled during hybrid learning because they didn't have parents at home to guide them through virtual classes.
"There are a lot of families that are suffering right now," Spear said.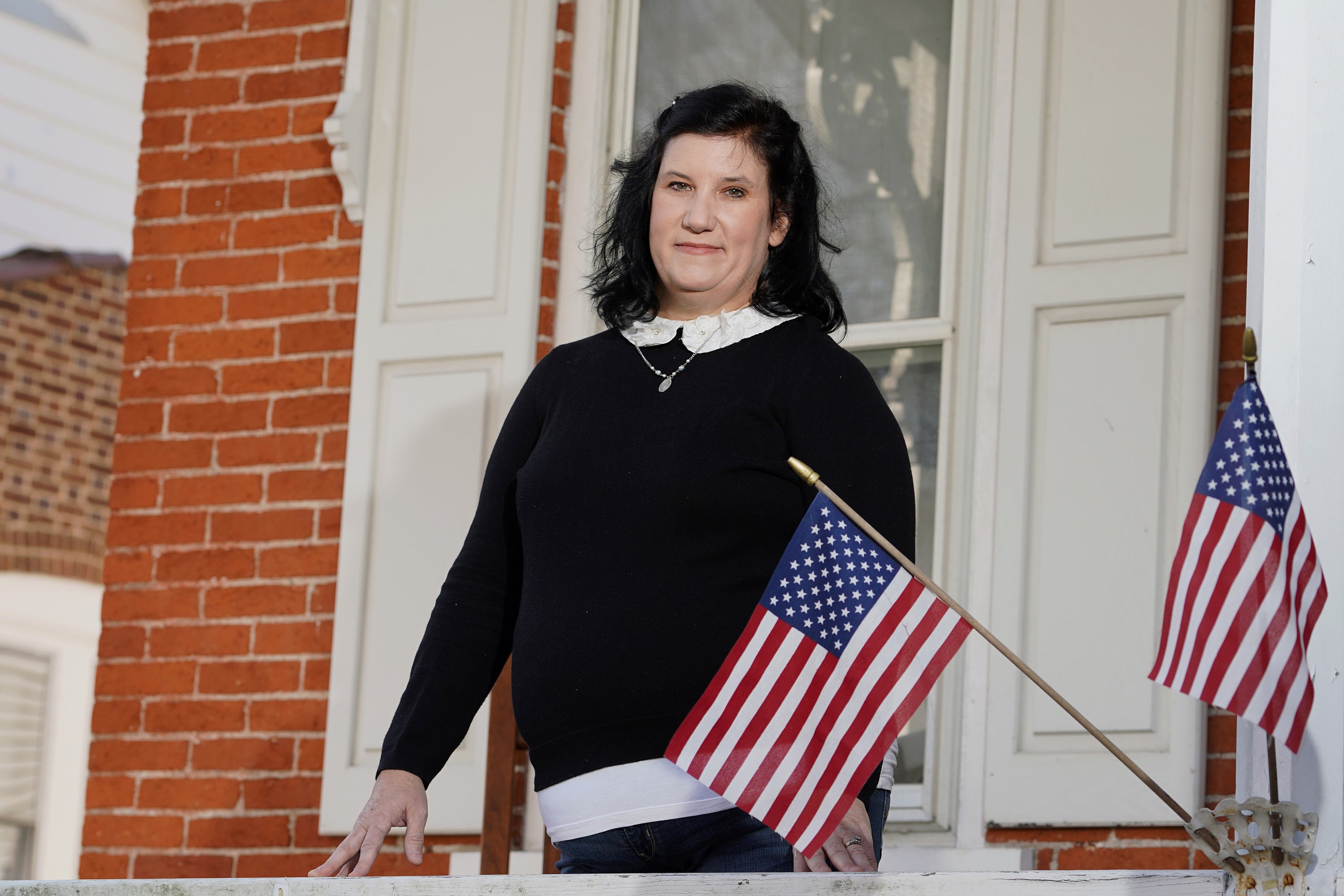 Beyond politics
A political lens also doesn't fully capture the opposition to reopening in Quakertown, which remains strong.
Marade Williams, a mother of two high school students and a self-described "proud Trump supporter" is also ardently against school reopening.
"I do not believe this should be a political party issue," Williams said. "It should be a safety issue for our children."
Williams thinks the school board has gone "rogue." A majority of its members wanted full in-person classes so they're steaming ahead, despite recommendations to the contrary from state officials and local researchers.
"They're not looking at the data," Williams said. "They're turning a blind eye to it and saying we want the schools open."
The most organized and cohesive source of reopening skepticism comes from the district's teachers union. Union president Ryan Wieand told the school board in mid-November that it should delay its planned return to full-time, in-person learning.
Joe Santanello, a longtime Quakertown resident who taught in the district until 2019, said the relationship between the board and the administration has long been cordial. This isn't a case, he said, of a conservative-leaning board clashing with a liberal-leaning union on predictable, partisan lines.
Historically, Santanello explained, the board's composition tilted toward business owners who represented taxpayer interests instead of parent interests. He and other teachers backed a spate of candidates who have children in the district.
"This is kind of a populist school board," Santanello said.
That's what lots of teachers wanted. He recalled watching election returns with Chris Spear on his patio when Spear was elected to the board in 2019.
Now the two are on opposite sides of the pivotal reopening debate. And Santanello said his teacher friends in the district find themselves swamped by a populist wave they helped grow.
"I think the vast majority of the staff are at that breaking point," Santanello said. "And they're waiting to see what the union leadership is going to do.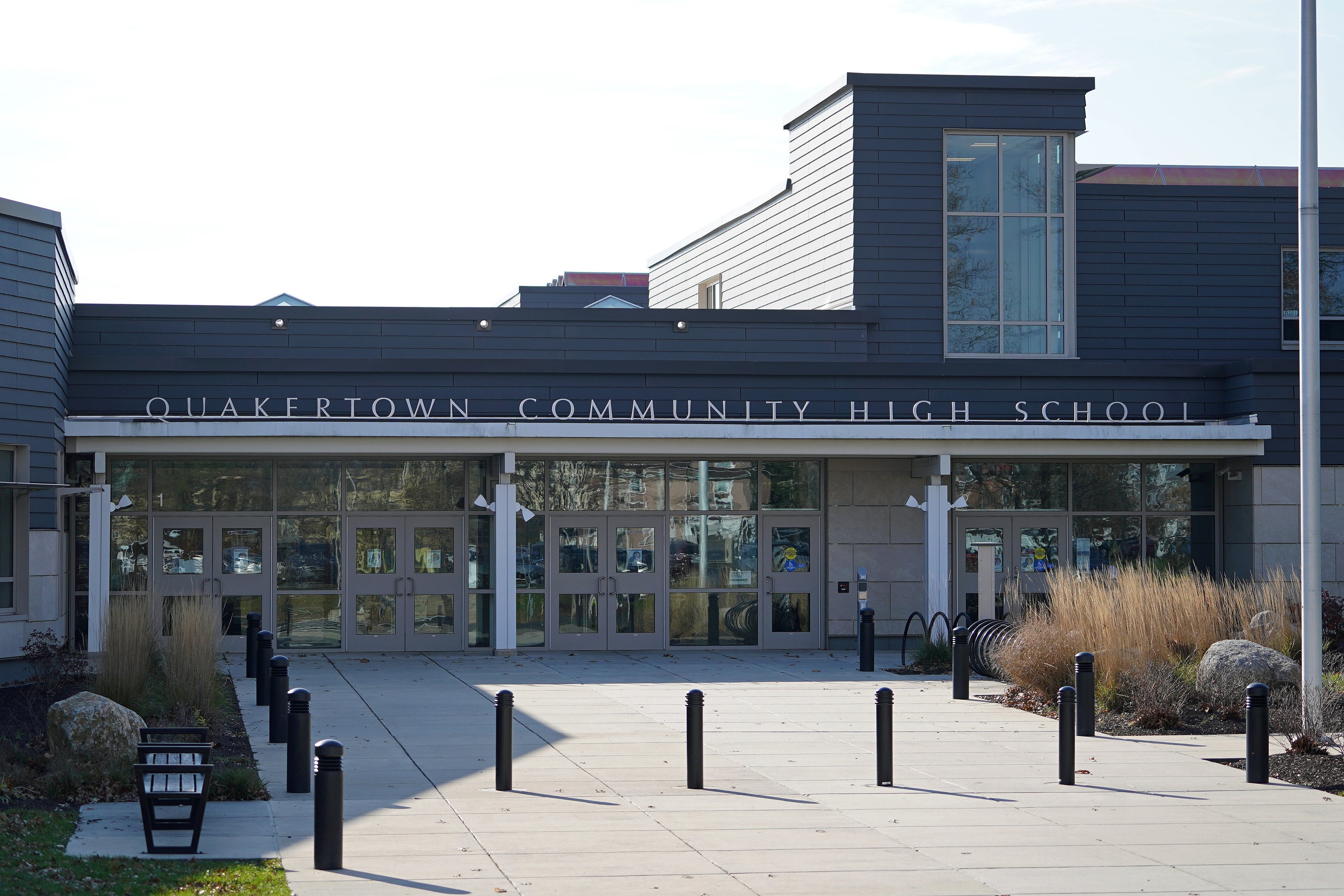 Fingers in the dike
Union leadership said they aren't planning anything. There's no walkout or strike in the works.
They don't have the necessary public support — and even within their own ranks there's too much of a divide.
"When you try to do something like a strike you need a strong unified stance," Wieand said. "And it's a mixed bag right now."
Still, Quakertown faces a slow revolt that could threaten its plans to stay open.
For weeks, Superintendent Harner warned the community of a staffing crisis. Retirements poured in this year at unprecedented rates. Other teachers have utilized expanded family leave policies passed by the federal government.
Then there are the teachers who've had to leave the classroom because they either got COVID-19 or had close contact with a teacher or student who tested positive. So far this month, about 30 staff and 180 students have been quarantined during an average week. All this in a district with about 5,200 students and 600 employees.
Through all of this, the district has struggled to find substitute teachers at increasingly alarming rates.
To stay open, schools hobble along as best they can. Once, says Harner, the high school principal had to sub in as a math teacher.
"It's all fingers in the dike," said the superintendent.
And sometimes the flood wall breaks.
The weekend after Quakertown reopened its high school, images circulated online of students holding an unofficial "homecoming" event at a local business, several community members told Keystone Crossroads.
On Monday, waves of high school teachers called out sick, prompting the recently reopened school to go all-virtual because there weren't enough staff to safely supervise students. The same scenario played out again the next day. And then again, the day after that.
The school district declined to comment on the reason behind the school closure.
Wieand, the union head, said it wasn't a planned "sick out" — just an organic response from teachers worried about their health.
"This is a bad recipe right now," said Santanello, the Quakertown resident and former teacher.  "I don't think it's a sustainable model."
'Day to day'
The rolling teacher shortages prove that it takes more than majority opinion to keep a school open these days.
It takes a consensus. And a consensus is difficult to build, much less keep.
"It sucks for the whole state and the whole country," said mom Marade Williams. "But we need to get back together and try to be on the same side."
The day Quakertown reopened its middle and high schools, Harner got a card from a beloved teacher. She was retiring — that very day. Her husband died of COVID-19 in the spring and she couldn't handle being in a building full of students.
It was a gracious note, tinged with sadness, but not vitriol. She understood how difficult this semester had been on everyone, Harner included. She thanked him and wished him luck. She would pray for him, the teacher wrote.
Earlier in the semester, Harner had begged the teacher to stick with him — at least through the hybrid learning phase. Now, he'd lost her — another bump in the year's jagged road.
Would he be able to keep enough of her colleagues in the classroom — enough to finish the year and fulfill the board's wishes?
"Right now, I'd say it is day to day," Harner said. "You never know. It's a mystery."
Get more Pennsylvania stories that matter
WHYY is your source for fact-based, in-depth journalism and information. As a nonprofit organization, we rely on financial support from readers like you. Please give today.