Philly advocates praise HUD investigations into LGBTQ discrimination
The new rule is a reaction to former HUD Secretary Ben Carson's move to withdraw certain protections.
Housing insecurity is always a topic at the weekly meetings of Elizabeth Coffey-Williams' support group for trans Philadelphians.
She hears it all the time. The William Way LGBT Community Center facilitator has attendees who've experienced discrimination while trying to find shelter — people who've been turned away from a rental application because they have a same-sex partner, or who've endured abusive language from their landlords because of their gender.
"It's so commonplace," said Coffey-Williams, a 72-year-old trans woman. "LGBT people find themselves in situations where it's even more challenging to find adequate, satisfying housing situations."
A policy update at the United States Department of Housing and Urban Development, inspired by a summertime Supreme Court ruling, seeks to change that. Last week, HUD officials announced they will begin investigating claims of housing discrimination against LGBTQ people at federally funded properties.
That will apply to public housing, homeless shelters, and some landlords who receive federal funding. The policy change will add nationwide consistency to a patchwork of local and state enforcement mechanisms.
"Having the word out that the federal government is taking this seriously is going to help people find housing when they need it," said Thomas Ude, director of legal and public policy at the Mazzoni Center.
LGBTQ advocates in Philly are cautiously optimistic. Though change at the federal level is good, they say it's unlikely to completely solve the issue because housing discrimination isn't limited to federal properties, and it affects a vulnerable population.
Addressing the 'horrific' LGBTQ housing problem
The HUD memo released last week spells out the dangers faced by queer and trans Americans in accessing housing.
"We know this discrimination is real and urgently requires enforcement action," wrote Jeanine M. Worden, acting assistant secretary for fair housing and equal opportunity. "HUD-funded housing discrimination studies indicate that same-sex couples and transgender persons in communities across the country experience demonstrably less favorable treatment than their straight and cisgender counterparts when seeking rental housing."
It's a problem in Philly, too. Local civil rights attorney and trans woman Julie Chovanes hears about housing discrimination from her LGBTQ clients often.
"I have clients from young LGBT people to old," she said. "Housing is consistently a problem in Philadelphia. It's horrific."
The Office of Homeless Services found in 2018 that a quarter of the city's youth experiencing homelessness identified as LGBTQ. A HUD study from 2013 found that across the country, same-sex couples get fewer responses and worse treatment when applying for rental properties.
Under President Barack Obama's administration, HUD passed the Equal Access Rule — which prohibited discrimination on the basis of sexual orientation and gender identity in its housing. But under President Donald Trump's administration, former HUD Secretary Ben Carson undid those protections, leaving LGBTQ people to rely on state and local housing protections.
Locally, people have been able to submit housing discrimination complaints to the Philadelphia Human Relations Commission based on sexual orientation since 1982, and gender identity since 2002. The Pennsylvania Human Relations Commission followed suit in 2018.
Now, they'll be able to submit complaints through HUD as well — and take legal action at the federal level.
Spokesperson Nichole Tillman with the Philadelphia Housing Authority, the nation's fourth-largest public housing agency, said the change won't make much of a difference to them. There are no active discrimination complaints from any LGBTQ residents, and they were already following previous guidelines.
"We do not tolerate discrimination of any kind, including gender identity," Tillman said. "That holds true for both our admissions policy and in our property management."
Still, this change matters, legal advocates insist, because both the state and local Human Relations Commissions are often swamped. Another reporting mechanism on the federal level could ensure more cases are addressed in a timely manner. Plus, federal rules are more likely to scare people into cooperation.
"The federal government has a lot more power and authority and resources to bring to bear on this," Ude said. "Having another set of laws and agency actions that are available is going to help a lot more people stay in more secure housing."
But it's no silver bullet. The new regulations only address federally funded housing options, for which there are often long waitlists.
And for most people who are barred from housing, Ude said, their more pressing concern will be finding new housing — not filing a complaint or taking legal action. Even if they did, the investigation process can take years.
At the end of the day, Coffey-Williams said, people who want to keep LGBTQ people out will find a legal way to make it happen. That's why in addition to legislative change, she wants more housing options like her own: the John C. Anderson Apartments, an LGBTQ-friendly housing complex in Philadelphia's Gayborhood. There's another complex like it at 8th and Thompson streets, funded by HUD and Project HOME, called the Gloria Casarez Residence.
"There are a million and one ways to make a person so miserable that their living situation would be untenable," Coffey-Williams said. "What we need to do is continue to look after each other. We need a cohesive and vigilant community."

WHYY is one of over 20 news organizations producing Broke in Philly, a collaborative reporting project on solutions to poverty and the city's push towards economic justice. Follow us at @BrokeInPhilly.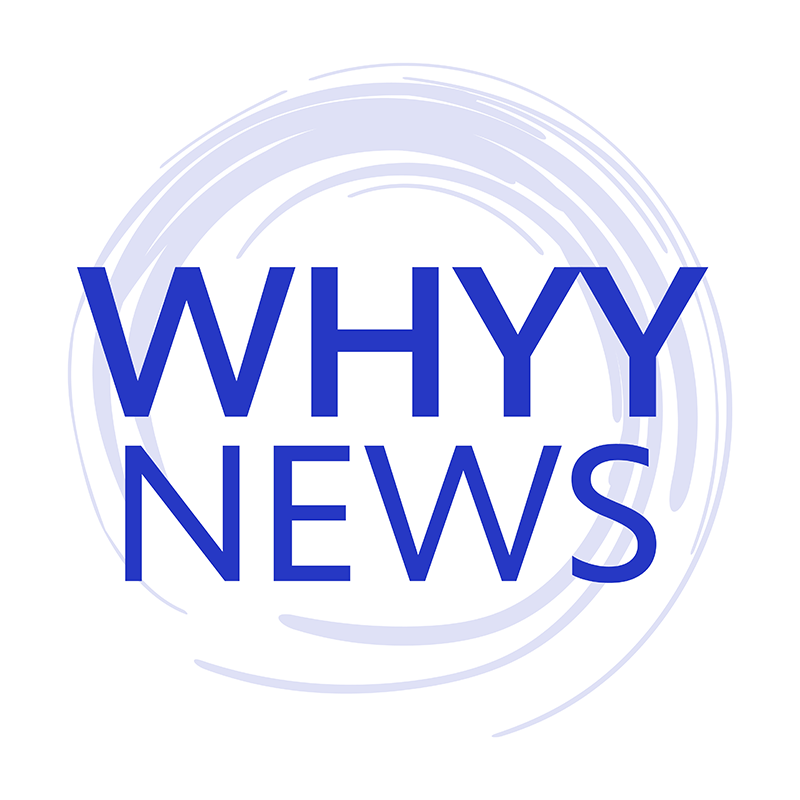 Get daily updates from WHYY News!
WHYY is your source for fact-based, in-depth journalism and information. As a nonprofit organization, we rely on financial support from readers like you. Please give today.