'I got a gut feeling this year.' Hope springs eternal at Phillies' opening day
Fans flocked to the Phillies' sold-out season starter at Citizens Bank Park to cheer on the great annual promise of baseball.
Lance Layton and Mark Lavere of Landenberg, Pa., have been coming to the Phillies' opening day together for almost 40 years.
"We've been friends forever," Lavere said. "Who else do you want to spend opening day with?"
Since they started coming in 1985, their traditional opening day ritual has expanded. It's not just the two of them anymore.
"Now we've included all of our families," Layton said. "It's now like 20, 25 people coming with us where it was originally, just the two of us."
Opening day traditions are as fierce as the fans themselves. Opening day did not really happen in 2021, as the pandemic forced the ballpark to severely restrict seating. There were no crowds to speak of.
Today all the parking lots in the South Philly stadium complex – including Lincoln Financial Field and Wells Fargo Center – were a sea of red as tens of thousands of tailgaters spread out across the entire property to spend the day grilling, drinking, throwing around a ball, playing cornhole, and blasting music from their cars.
Opening Day is also ripe with new traditions, as many parents surprised their children by pulling them out of school for the day, donning their Phillies jerseys, and spending the day at the ballpark.
That's what happened to Luke Goldstein, 11, who could not stop grinning through the multicolored braces on his teeth.
"I feel like it's going to be a good season," he said.
Then, like a good Phillies fan, he offered the team some unsolicited advice:
"We're going to have a lot of offense from their power hitters, but I feel like we need to focus on the defense more," Goldstein said. "Then we have a good team."
The Phillies have committed more than half a billion dollars into developing a stellar bench of sluggers: returning stars Bryce Harper and J.T. Realmuto, plus newcomers Kyle Schwarber, and Nick Castellanos.
Above the entrance gates of Citizens Bank Park hung giant posters of a handful of "They got some smashers," said Jim Ronga of Williamstown, NJ. "I think that embodies what they're going to be like this year."
Past opening days included a carnival-like atmosphere as 11th Street would be closed to traffic and stages set up for bands. That did not happen this year. Many fans packed the Xfinity Live entertainment complex across the street, but most people created their own fun with friends and family in the parking lots.
Arlene White, who has been coming to opening day every year since Citizens Bank Park opened in 2004, missed some traditions of yesteryear.
"I don't see the free ice cream," she said.
"Remember the pizza in a cone?" her daughter Sue Dougherty chimed in. "That was awesome. There was a food truck that had pizza in a cone."
Aside from the food and the game, many people saw opening day as a great opportunity for a beautiful day out with friends, embracing a great harbinger of spring.
Opening day is about hope for better things.
"I'm a die-hard Phillies fan, man. I love them. They're the best there is," said Diane Lieb, 65, who has been coming to opening day for as long as she can remember. "I got a gut feeling, this year they're going to make it."
She swears she does not say that every year.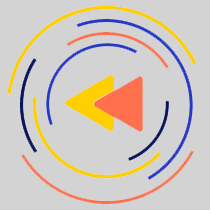 Saturdays just got more interesting.
WHYY is your source for fact-based, in-depth journalism and information. As a nonprofit organization, we rely on financial support from readers like you. Please give today.