Phillies fans who booked trips to Clearwater for Spring Training frustrated by MLB lockout
Phillies fans traveling to Clearwater, FL for Spring Training are frustrated by the MLB's lockout and cancellation of games.
Every year, thousands of Phillies fans follow the team on their yearly migration south to Spring Training in Clearwater, FL. But for the first time in over 20 years, there may not even be a Major League Baseball season for players to prepare for, as players and owners remain gridlocked in contract negotiations.
With a league-wide lockout put in place by team owners, players are currently unable to set foot at any team facilities, meaning the start of Spring Training has effectively been canceled.
While most Phillies fans are skipping Clearwater this year, frustrated by the inability of owners and players to come to an agreement that would allow them to play ball, some plan to make the trip anyway, baseball or not.
Frank Rocco runs the largest Phillies Spring Training Facebook group, which serves as the unofficial hub of activity for many of the 11,000 group members making the trip to Clearwater, a three-mile long peninsula brimming with hotels and restaurants, 25 miles west of Tampa Bay. Members use the group to organize events, swap restaurant and bar recommendations, and revel in recounting seeing players around town.
Rocco first went to Phillies Spring Training in 1971, when he took the high school baseball team he coached, and he loved the experience so much, he's been regularly making the trip ever since, and now spends eight months of the year in Clearwater.
"Every season is like a new rebirth. You're starting all over again… When you start this year, that [.450 batting average] from last year means nothing," he said. "The anticipation every year of, 'I think that the Phillies are going to win the World Series.' It's just so fantastic. It's also 82 degrees right now here. It's paradise."
He said only about a third of the usual fanbase is still coming to Florida this year, but almost all of them are expressing their feelings about the lockout with four-letter words.
"And a lot of them have actually lost money, too, and they're complaining about that because they had flights reserved. They're not getting reimbursed… They're just totally turning away from Major League Baseball," he said. "I can't explain some of the words that they're saying about the organization here."
One of those disgruntled fans is April Prest, a Virginia native whose husband is a rabid Phillies fan from Wynnewood in Montgomery County. Now, the love for the team is a family affair, with both she and her daughter becoming diehard fans.
"Being married to a Philadelphia sports fan is difficult in itself," she said. "But my daughter, she's a diehard Eagles, Flyers, Sixers fan. I mean, we've got a seven-foot blow up Gritty doll that she breaks out all the time during hockey games."
They were looking forward to watching Spring Training in person for the first time this year and were devastated when they heard games were being canceled by the MLB.
"First of all, you had COVID, and now we're finally opening everything back up and you're not going to play. Are you serious?" she said. "I just… I don't get it. I can't understand it."
But since she already purchased the non-refundable flight and hotel reservations, they're still making the trip.
"In high school, [my daughter's] spring breaks were always in April, so the season had already started. She's never, ever had the opportunity to go down to Clearwater," she said. "But, you know, we've had this plan since Thanksgiving… I doubt we will try to make another trip next year or the year after… She's pretty disenchanted."
Prest said they now plan to hit up local tourist spots, soak up some sun at the beach, and hopefully share some drinks with other disillusioned Phils fans.
Local businesses are frustrated by the lockout, as Clearwater is also the Spring Training host for the Toronto Blue Jays. Without baseball, the city could be missing out on millions of tourism dollars from two MLB fanbases.
Ralph Kleinchrod owns The Home Plate, a baseball-inspired restaurant in nearby Dunedin, FL. He said his business relies on Spring Training tourism.
"This is not good for us, for the whole city," he said. "But what can we do?"
He said that spring break tourism has kept his business active, but ultimately, his bottom line will feel the absence of baseball fans.
"We hope [Spring Training] is coming soon, maybe one week later or two weeks later and everything would be fine. But [the fans] must come."
Frenchy's, a chain of six restaurants across Clearwater, also relies on MLB tourism for business.
"We know for a fact that we're going to take a hit. It's certainly going to make an effect. We just don't know what type of effect now, especially with the last two or three years of the pandemic being all weird," said Jay Cabral, who works in Frenchy's marketing department.
"We're hopeful that we can get a resolution between the players and the owners. There could be a lot of Philly fans who booked a trip itching to get out after the pandemic, and they're just coming down anyways. So it's really hard to tell from our perspective, but we know that it's going to make an impact," he said. "We just don't know what it's going to be like. Too early to tell."
Frank Rocco fears this lockout could permanently affect the relationship between the Phillies and their fans.
"People are really, really turning away from Spring Training and not wanting to come down because they are so mad and so upset," he said.
While he and other Phils fans miss out on preseason baseball, he said that ultimately, the ones getting hurt the most because of the lockout are Clearwater business owners.
"You'd be surprised what people spend. Oh my god, it's unbelievable. Just multiply like 60,000 people coming down here, and let's just say they spend $3,000 each. Then you have kids, a lot of them take off school for a week and they come down here with their parents," he said. "The economy down here is really, really hurting and they're really, really complaining about losing these Phillies fans of Spring Training. They look forward to it every year."
Without baseball this year, members of Rocco's Facebook group now mostly post old pictures and reminisce about Spring Trainings of yore, while thousands of fans desperately hope the league and its players come to a resolution before all Spring Training games are canceled.
The MLB has been in a lockout since December, and all activities have been canceled through at least March 7. The Phillies are reimbursing anyone who purchased Spring Training game tickets. On Monday night, after 16 hours of deliberation between the two sides, the MLB extended its self-imposed deadline to reach an agreement with the MLB Players Association to Tuesday, March 1 at 5 PM EST.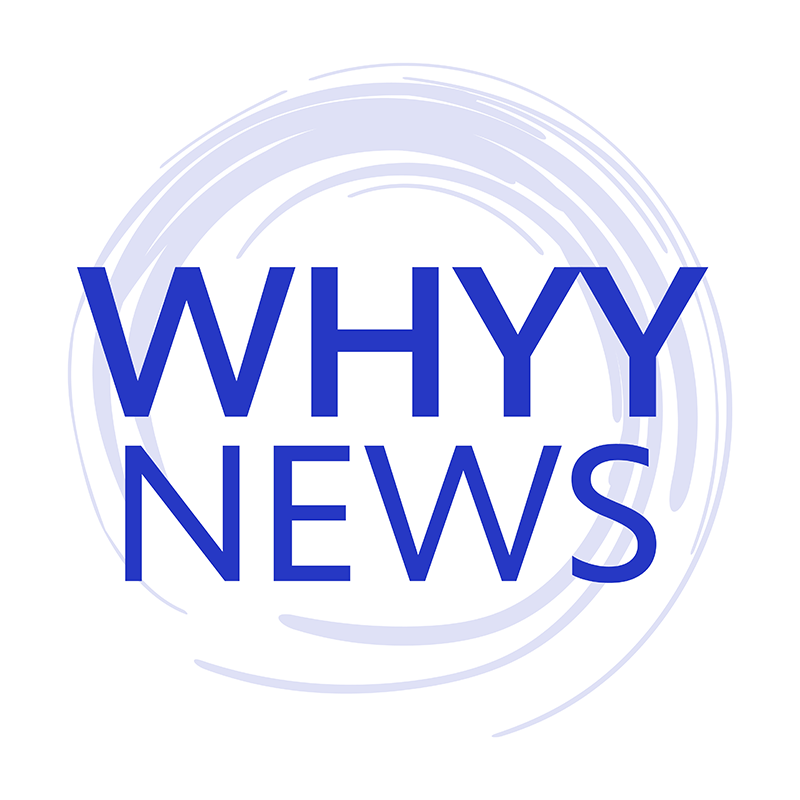 Get daily updates from WHYY News!
WHYY is your source for fact-based, in-depth journalism and information. As a nonprofit organization, we rely on financial support from readers like you. Please give today.