Philadelphia's faith leaders partner with one another and the city to increase vaccine access in communities of color
Places of worship have deep roots in local communities. All Faiths Vaccination Campaign is leveraging those relationships to address racial inequities.
Listen
1:05
The COVID-19 pandemic disrupted much of life as we knew it. That held true for religious communities across the Philadelphia region, who couldn't congregate during the quarantine, when many in-person activities were restricted in the wake of the coronavirus.
Rev. Naomi Washington-Leapheart is the director of Faith-Based and Interfaith Affairs in the Mayor's Office of Public Engagement, where she and her staff advocate for faith leaders and religious communities throughout Philadelphia. Early in the pandemic, Washington-Leapheart said, it was important to provide COVID-19 guidance because religious gatherings had the potential to become sites for rapid spread of the virus.
"When you're worshiping … It brings people together from all different generations, including people who are … elderly, people who are immunocompromised," said Washington-Leapheart.
But when the vaccine rollout was underway, some new anxieties came to the surface.
"There were lots of conversations about hesitancy and how some of that hesitancy might be religiously motivated," said Washington-Leapheart.
After months of outreach across places of worship in the city, she and her staff were approached by Rev. Malcolm Byrd and the Black Clergy of Philadelphia and Vicinity. Religious leaders across the city were noticing that Black and brown vaccination rates lagged in comparison to the rest of Philadelphia, and they wanted to take a citywide, multifaith approach to increasing vaccine access in communities of color.
So in partnership with nearly 50 entities and organizations from diverse faith traditions, health care institutions, and the City of Philadelphia, Byrd and the Black Clergy of Philadelphia  launched the All Faiths Vaccination Campaign in late May. It seeks to use the power of faith traditions to provide vaccines to at-risk and marginalized populations across Philadelphia and ensure equitable access to vaccines in Black and brown communities.
Leveraging an extensive network that includes the Archdiocese of Philadelphia, the Religious Leaders Council, the Board of Rabbis, and influential imams in the city, the campaign is able to tap spiritual leaders who can then perform strategic COVID-19 outreach among their constituents.
"Even though vaccination rates are continuing to go up and we're returning to some degree of normalcy, Black and brown communities are still lagging behind due to multiple factors," said Byrd, president and CEO of Forum Philly and one of the effort's key organizers. "Through this campaign, we're looking to mobilize the influence of our faith leaders, along with the resources within the medical community, to overcome some of these challenges."
Lorina Marshall-Blake is the president of the Independence Blue Cross Foundation, one of the major sponsors of the All Faiths Vaccination Campaign. She's also a minister at Vine Memorial Baptist Church in Philadelphia. The goal, she said, is to get as many Philadelphians vaccinated as possible between Memorial Day and the commemoration of Juneteenth on Saturday, June 19. The campaign has at least 30 dedicated sites across various churches, mosques, and medical organizations in the city where residents can get their vaccines by appointment or walk-in.
"Whether it's in the Baptist faith, the Muslim faith, whether it's in a synagogue … we have to demonstrate leadership, we have to be able to show that, yes, this is safe. Yes, this is OK."
Washington-Leapheart said faith leaders are messengers for many kinds of Philadelphians, and so getting COVID information and vaccine resources in the hands of religious leaders was key to any kind of successful pandemic response. But she said the city's vaccine efforts were not always based in neighborhoods where people were struggling to get the vaccine.
Rev. Rubén Ortiz is the director of national programs at Esperanza, a faith-based nonprofit  working to strengthen Hispanic communities through education, economic development, and advocacy. Even before the vaccine was available, access to COVID testing in Philadelphia's predominantly Hispanic Hunting Park neighborhood was close to nonexistent. And according to Ortiz, many in this community make up a larger part of the city's essential workforce, with high concentrations of community members working in service-sector roles such as cook, building contractor, and hotel worker.
"So what started off as high unemployment for our community significantly increased [during the pandemic]," said Ortiz. "And one of the things that [people did was] turn to their churches for comfort, for support and other services."
With limited city and state-level government resources available, Ortiz said Esperanza and Hispanic church leaders in Philadelphia really stepped up to provide services, which meant community members were looking more to their faith leaders than local government agencies for help through this tough time.
"We're not a health clinic," said Ortiz, "yet we were moved to provide COVID testing to over a thousand individuals. We're not a medical supplier, yet we provided tens of thousands of PPE to individuals and small churches."
But Ortiz said that once the vaccine rollout was underway in Philadelphia, Hispanic residents were still vastly underrepresented in vaccine allocation. Typical questions about the vaccine's safety were common among community members, but so too were concerns over qualifying for a vaccine due to lack of insurance or language barriers.
"Others are concerned about not knowing the side effects and not being able to take care of the family if they're sick for too long," said Ortiz. "But initially, the biggest concern was going downtown."
Early on in the vaccine rollout, principal sites were in Center City or near Temple University. In many communities of color, people prefer to access health services in their own neighborhoods, and that was true of Hispanic Philadelphians as well, Ortiz said. In addition, having to travel downtown was often cost-prohibitive.
"If they have a car and do make it downtown, there's a $25 parking fee that many may not have," said Ortiz. "Others are working hard and can't afford to take a day off."
Ortiz received support from the City of Philadelphia to organize a vaccine site in April at the Esperanza location in Hunting Park. He said there was a noticeable increase in the flow of people opting to get vaccinated in the community. He believes that churches and places of worship have an audience that already trusts them — a trust that has been built over years and years of demonstrated, community-level service.
"People come to church, and for the amount of time that they're there, messages can be sent out," said Ortiz. "Faith organizations also have access to those who are hesitant regarding the vaccine and are in a position to share [accurate information about the vaccine]."
Dr. William King is a physician at Pediatric and Adolescent Medical Centers of Philadelphia, the largest Black-owned pediatric practice in the city. He serves as a co-chair of the All Faiths Vaccination Campaign and said the goal is not just to place vaccination sites closer to communities of color — it's also about making the vaccine available in places people trust, with people they trust. That could be a family medical practice, a community center, or a church.
"This idea of vaccine hesitancy, [it's] not fair," said King. "That's not a smart way to think about people because … the question is not why are they hesitating, but [do] they have enough information from somebody they trust?"
In his own medical practice, King said, he has been overwhelmed by requests for vaccines from parents of color in Philadelphia trying to get their kids vaccinated. That's in part because he works collaboratively with parents and their children to move through any questions they have about the latest data and their options.
"It's personal," King said. "I'm not an institutional pediatrician or government pediatrician just giving stuff to patients. I'm your doctor giving you this thing I got, I gave to my kid … and I'm giving to you because you're my patient."
Traditionally, there's been a big disconnect between medical providers, community institutions, and city agencies, he said, but this work can't be done in a silo. They all have a part to play, and the All Faiths Vaccination Campaign seeks to bring these distinct entities together to address vaccine disparities in communities of color.
Marshall-Blake, of the Independence Blue Cross Foundation, said that while efficacy of the vaccine is backed by science, faith leaders have the special task of communicating that science to their congregation in a compassionate and accessible way. Members of her congregation in Philadelphia see her as a resource to field questions and concerns about the vaccine, she said, and she's encouraging other faith leaders to take on this role too.
"I want people to know how important they are, and how passionate I am about ensuring that they get this vaccine because it can save their life."
—
Support for WHYY's coverage on health equity issues comes from the Commonwealth Fund.

WHYY is one of over 20 news organizations producing Broke in Philly, a collaborative reporting project on solutions to poverty and the city's push towards economic justice. Follow us at @BrokeInPhilly.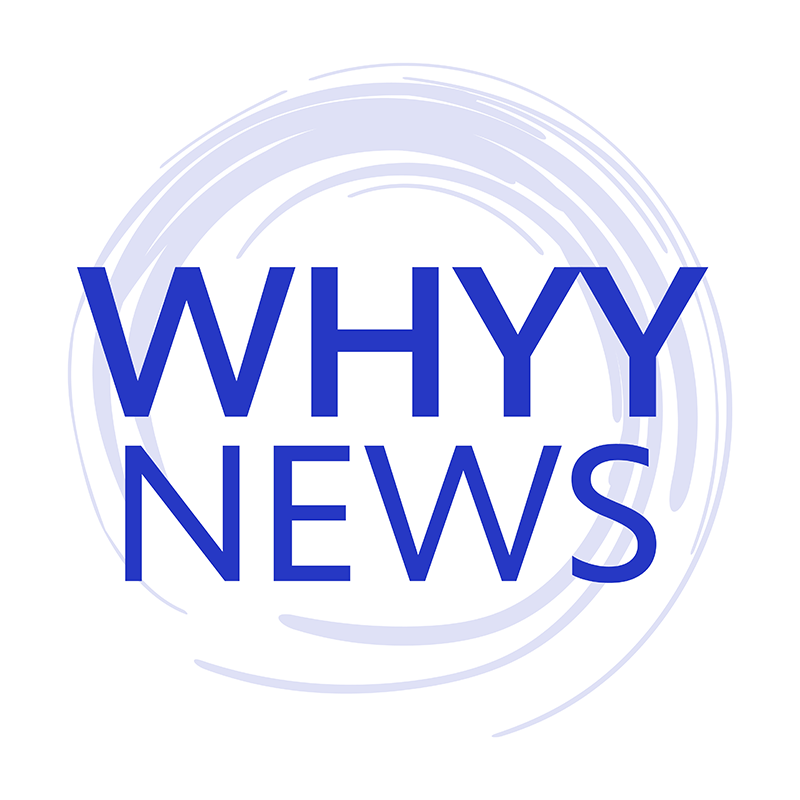 Get daily updates from WHYY News!
WHYY is your source for fact-based, in-depth journalism and information. As a nonprofit organization, we rely on financial support from readers like you. Please give today.