Philadelphia wants to get the HIV prevention pill to women most at risk
A local prevention-navigation supervisor says the drug "has not been marketed to women, to African-American women, as a priority."
Listen
2:34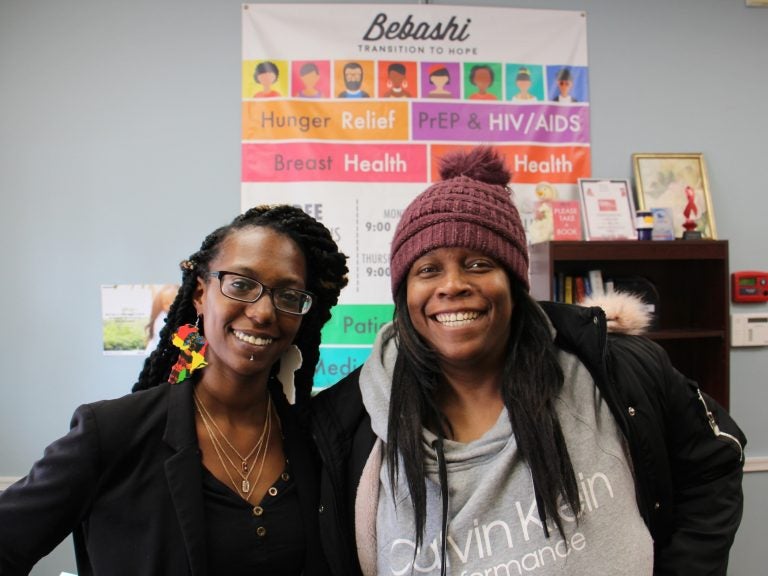 Every morning with breakfast, Tamika Warren takes a small blue pill.
Called PrEP, for pre-exposure prophylaxis, it's a daily medicine that HIV-negative people take to reduce their chances of getting the virus by more than 90 percent.
Warren said she wanted to protect herself because condoms can break and her previous sexual partners would do things that put her at risk.
"Guys, I would catch them sliding the condom off and just doing dumb stuff, and that's a scary thing," she said.
More than a year ago, Warren went to Bebashi Transition to Hope, an HIV/AIDS organization in Philadelphia, to get a PrEP prescription.
Keisha Gabbidon, a prevention navigation supervisor, works with Warren and other people who want the medication.
"PrEP has been on the market since 2012, and it has not been marketed to women, to African-American women, as a priority," Gabbidon said.
A CDC report found that PrEP was "not reaching most Americans who could benefit, especially people of color." African-Americans and Latinos accounted for the smallest percentage of those getting prescriptions.
To address that, the Philadelphia Department of Public Health recently launched a "Philly, Keep on Loving" campaign promoting awareness of PrEP.
"Even though PrEP may not be right for all Philadelphians, it's important to consider it a part of sexual-health planning, along with condoms and birth control," said Caitlin Conyngham, HIV prevention coordinator with the Department of Public Health.
The department said the city doesn't have numbers on how many people take PrEP, but Conyngham said primary-care doctors, OB-GYNs, and local health clinics can prescribe PrEP.
Without insurance, PrEP costs about $1,300, plus lab tests every three months, but it's covered by most plans, including Medicaid.
PrEP providers such as Bebashi can find prevention grants to help those paying for the medication out of pocket.
March 10 is National Women and Girls HIV/AIDS Awareness Day. Bebashi hosts free and confidential testing for HIV/AIDS and other sexually transmitted diseases March 11 from 9 a.m. to 4 p.m.
WHYY is your source for fact-based, in-depth journalism and information. As a nonprofit organization, we rely on financial support from readers like you. Please give today.