Philly's Veterans Village seeks to curb veteran homelessness by being 'a template'
Veteran homelessness has decreased in recent years, but needs remain. This independent living center wants to be the model of what could be.
Listen
2:14
Content warning: This story includes the topics of sexual assault, suicide, and rape. 
If you or someone you know is in crisis, call or text the National Suicide Prevention Lifeline at 988. The hotline is staffed 24/7 by trained counselors who can offer free, confidential support. Spanish speakers can call 1-888-628-9454. People who are deaf or hard of hearing can call 1-800-799-4889.
---
Two generations of military veterans sat side by side in the blue-colored community room at Veterans Village in Philadelphia's Frankford neighborhood, each exchanging emphatic head nods and pats on the shoulder.
Leon Brantley, 74, and Vanessa Morbeck, 32, served in the military at different times, but each felt a sense of camaraderie as they discussed being veterans who have faced housing instability.
"Our quality of life has become a part of the reality. We're having as they would say in the military, 'an attitude check, a reality check,'" Brantley chuckled, looking to Morbeck for confirmation. "Am I correct? You know?"
Brantley and Morbeck not only share a military background, but also the challenges of becoming housing insecure post-service. Once they left their respective posts, they felt like the services offered by Veterans Affairs did little to support their needs.
The lack of guidance, difficulties finding timely medical and psychological support, and a sense of being overwhelmed with returning to civilian life were compounding factors.
Roughly 33,200 military veterans are currently experiencing homelessness, according to the most recent Point-in-Time count data by the U.S. Department of Housing and Urban Development. However, the latest VA Claims Insider tallies of unhoused veterans were more than double.
Even though the rate of unhoused veterans has decreased by 11% since 2020, housing and veteran advocates say the needs for veterans experiencing homelessness remain unmet.
"It took about like four or five years now to finally get housing and then be here in the Veterans Village," Morbeck said. "It's just a long process."
Veterans Village hopes to step in and close the gap by being an example for other builders across the city and nation. The project is a product of VBC Giving Foundation.
Dana Spain, the president of the foundation, calls Veterans Village a "template" for an independent living model that not only provides a safe place to live but also a community for fellow veterans.
What is also unique to the village is the inclusion of two- to three-bedroom family units, to better support veterans with families or young children.
"They come home [and] they may have family structures, but that family structure may not understand at all what they've seen and what's going on in their head," Spain told WHYY News.
"So in addition to potentially physical disabilities, they now have mental health issues and you're trying to re-enter into a society that says, 'Oh good for you, you fought for our country. Moving on.'"
The village is not a transitional shelter or permanent shelter, but rather part of a longer-term solution to house ex-military personnel. It is not government funded, so the complex was financed traditionally as opposed to using local tax credits or city, state, or federal money, Spain explained.
There are no income restrictions and veterans who have been honorably discharged can apply to join the independent living facility through their online pre-application, much like a typical apartment rental application.
There are 19 required fields that include personal information in addition to "special housing needs." Once that is complete, the village will determine eligibility and request a screening check that looks at credit, tenant, and criminal background.
Eligibility varies on a case by case basis for credit. However, violent or sexual criminal offenses are non-starters. The village allows some exceptions for some minor criminal offenses.
Nearly 90% of residents are on Veterans Affairs Supportive Housing (VASH) vouchers, which provides case management support and rental assistance to enrolled veterans.
However, current unhoused or unsheltered veterans would need to first go through programs such as Fresh Start or other programs through Veterans Affairs that support people with behavioral health or substance abuse issues before they can apply.
Contrary to other houseless advocates, Spain said the housing first model does not necessarily work for everyone. She said putting someone who has been through trauma in an empty "white box" can be daunting. Spain pointed to a need for financial literacy classes and the cost of outfitting a whole apartment.
"Do I have sheets? Do I have towels? Do I have a coffee maker? How can anybody have a house without coffee?" she said. "We have to look at the full picture of needs and resources for each veteran and meet them where they are."
'Steady, stable, sane'
Leon Brantley rattles off a long list of facts about his neighborhood, Frankford.
He is an active member of the local historical society and is known for his efforts to preserve stories of the Black families who made up Northeast Philadelphia.
Brantley also has proud ties to the military, which included his own grandfather, father, and uncles who were also veterans. When he was 18, he volunteered to serve in the Vietnam War.
"I spent my 18th and 19th birthday in the jungle. I should have been dead," he said.
In the years that followed his re-entry, life took a turn. He remembers the day as though it were yesterday. A young 25-year-old father of seven children never imagined he would lose three of his sons. Six years after returning from combat, his house caught on fire.
With tears in his eyes, he said: "I should not have come home to bury three of my own sons. And outlive them … it superimposed itself over what I had already been through."
He's been diagnosed with Post-Traumatic Stress Disorder from his time in Vietnam, but the loss of his children made it worse. When he returned to the U.S., he faced a flurry of financial troubles resulting in a house foreclosure and he filed for bankruptcy.
Veterans Village, he said, gives him a safe place to live.
"We're not looking for sympathy and pity," he said. "We're looking for respect, recognition, and clarity to the fact that all we want to be is like everyone else is, to be steady, stable, and sane."
'Still here'
Morbeck hopes to be a beacon of hope for females like her who've been traumatized while in service.
"I'm a suicide survivor from the military. I'm also a rape survivor from the military," she said.
In 2017, HUD reported that nearly 4,000 female military veterans were houseless, comprising nearly 10% of the unhoused veteran population.
Over the years those rates have only increased.
Studies show that women veterans are four times more likely to become houseless, and were at an increased risk of being sexually assaulted or harassed. Nearly one in four self-report that they were victims of military sexual trauma, which only heightens their risk for becoming unhoused.
"In my total military career five years I had about 15 cases of sexual assault harassment, verbal harassment, sodomy, and rape," she said.
When she reported the assaults, she was met with skepticism and was stripped of her rank during basic training.
When she sought help from the VA for her suicidal ideation, anxiety and depression, she said the doctors minimized her experiences. Morbeck said life became overwhelming.
At the end of her military term, she faced conflicts at home: domestic violence, a pending divorce and how to care for her eight-month-old. Morbeck made a difficult decision and put her daughter in foster care.
"I put her in protective custody because I knew that I was getting out and wasn't gonna have a place to stay," she said.
In the meantime, she sought treatment to find safe housing. But the process took a while, as she hopped from one provider to another.
Finding a job was also difficult post-military because her reports of rape are now part of her official record. Even though she followed sexual assault report guidelines, her record has become a barrier land other government jobs, "even though it wasn't my fault," she said.
Morbeck recalled skepticism from law enforcement officials and has been repeatedly rejected for employment. That snowballed over time. At some point, she said, she remembered feeling like she did not want to live anymore.
"Your psyche will do whatever it has to do to either fight for your life or take it away because of that pain," she said, reflecting on one attempt that put her in the ICU for one week. "I'm still here for my daughter and life's getting better."
Morbeck is a vocal advocate to raise awareness on sexual assault in the military and veteran suicide. She was in a documentary about rape in the military and uses her TikTok to be a resource. She said stories like hers need to be heard.
Advocates for housing unstable veterans and those who are experiencing homelessness say ripple effects of traumatic experiences are important to understand. A blend of solutions can look like increasing the availability of affordable housing, mental health programs for particular diagnoses such as PTSD, support for sexual assault survivors, and, as Morbeck said, overall more compassion.
"People are going to go through ups and downs in extremes," she said. "At the end of the day, we're all human and we all bleed the same color. Everybody deserves human respect, no matter where in the universe we are."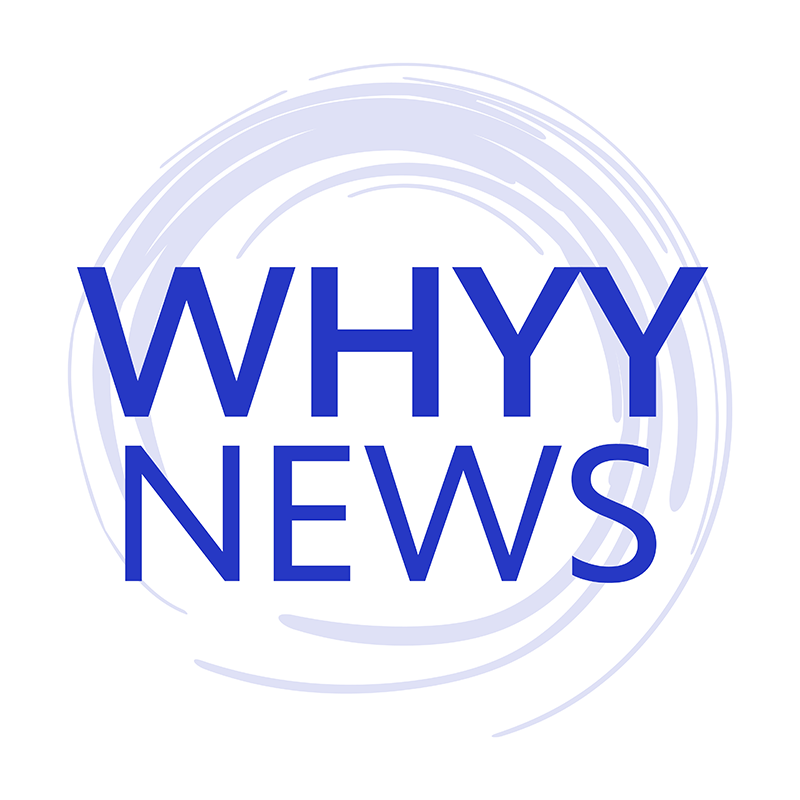 Get daily updates from WHYY News!
WHYY is your source for fact-based, in-depth journalism and information. As a nonprofit organization, we rely on financial support from readers like you. Please give today.