Philly sports media icon Ray Didinger retires after 53 years
Over the weekend, Hall of Fame sports writer Ray Didinger says goodbye after 53 years covering Philadelphia sports.
Listen
5:43
​​Over the weekend, Pro Football Hall of Fame sports writer and broadcaster Ray Didinger said two words live on the radio he had never uttered in his 53-year career. He said"'goodbye."
In a tearful farewell Sunday, he told listeners of Philadelphia sports talk station WIP they had helped him live his dream.
"Your passion as the best sports city in America lifted my words and gave them resonance. It has been a joy and a privilege," he said. "Your expressions of gratitude and support have meant so much, and I thank you with all of my heart. I wish you and your families health, happiness, and more Super Bowl parades. And trust me, I will see you there."
And just like that, one of the greatest sports scribes Philadelphia has ever known — one of the few to cover the Flyers, 76ers, Phillies, and the Eagles' national championships — moved to retirement, away from the press box with an eye on becoming a regular spectator.
Didinger is a local guy from Folsom, Delaware County, who grew up loving football. Upon graduating from Temple University, he spent a year as a general assignment reporter for the Delaware County Times. He then stepped foot into a field he was tailor-made for: sports reporting.
He covered the National Football League for The Philadelphia Bulletin and The Philadelphia Daily News for more than 25 years.
His insights and opinions about Philadelphia sports — the teams, players, leadership, and fans — earned him a spot on the writers' honor roll in the Pro Football Hall of Fame in Canton, Ohio.
In a sit-down conversation with WHYY's Morning Edition host, Jennifer Lynn, Didinger read from an article in the Bucks County Herald that read: "If you're a true blue Philadelphia sports fan, then you're likely to know the name Ray Didinger almost as well as your own, and have undoubtedly come to value his insights and opinions about the Philadelphia sports scene."
Lynn asked him: "Do you value your insights and opinions about the Philadelphia sports scene?
Didinger quipped, "Some days more than others."
In the course of 53 years, Didinger's work has been showcased across multiple platforms: newspapers, books, radio, and television. He even wrote a play called "Tommy and Me." It's the story of Tommy McDonald, the great Philadelphia Eagles wide receiver, whom Didinger met when he was a 10-year-old fan and McDonald was an Eagles rookie. The play tells the story of their friendship that developed and lasted a lifetime, and ultimately wound up with both of them standing on the steps of the Hall of Fame.
Didinger describes his 10-year-old self as a curious, voracious reader.
"One of the things I've learned over time is there's a disproportionate number of people who are writers who are only children. I was your classic only child. Everything I read, everything I consumed involves sports in one way or another. And football was my favorite sport, and Tommy McDonald was my favorite player."
This sports consumption made him a true Philly sports fan.
"The most frequently asked question for me is, how did you make that transition from the stands to the press box, you know, and did you all of a sudden when you walked into the press box door, did you leave your fandom hanging on the doorknob? Yeah, I kind of did, because I spent one year as a news reporter for the Delaware County Times. So I tried to approach going to Franklin Field to cover an Eagles game the same way I walked in the media courthouse to cover a trial. I understood I was there as a reporter and I had a job to do."
Didinger's coverage of Super Bowl LII in which the Philadelphia Eagles beat the New England Patriots 41-33 was a blissful time for this fan and writer.
"It was wonderful. Even though I was there as a reporter and trying to maintain my reporter's objectivity. That 10-year-old boy was still inside me cheering. And the best part about it was after the game, my son was there shooting the game for NFL Films. He's a cameraman for NFL Films. And he came and found where we were doing the postgame show. And he walked on the set. And he and I had a tearful embrace on live television that I still hear about to this day. It just kind of represented what everybody in Philadelphia was feeling, that it was about this sense of elation and how people were celebrating together."
During the height of the pandemic when there were no sports events to cover, Didinger and his radio co-host on WIP, Glen Macnow, imagined a long-form interview program they called "Tell Me Your Story." The show allowed the hosts to take their time getting to speak with and understand the lives of many sports legends they had covered in their decades-long careers.
"We'd ask: Tell us about where you grew up. Tell us about your family. Tell us about the first time you played football. Tell us about the coach that influenced you the most and then just walk us through your whole career. We did 108 'Tell Us Your Stories' in two years," he explained, including one that focused on the life of basketball player and coach Dawn Staley of Philadelphia.
"The little girl from North Philadelphia. She was fantastic talking about, you know, how she grew up on the hardscrabble courts of North Philadelphia, playing basketball with the guys and then became a great college player and Olympian and then wound up being such a distinguished multi-medal winner that she wound up carrying the U.S. flag at one of the Summer Olympic Games."
"One of the most touching things was her saying that while walking into that stadium and carrying the American flag, she asked herself, how did a little girl from North Philadelphia find herself in this position? It was really lovely."
Eagles fans, and the fans of every other Philadelphia sports team are known for their passion. A popular joke is that Eagles devotees bleed green, as in the color of the team's jersey. When asked what color he bleeds after five decades of covering the team, Didinger said, "I bleed Philadelphia, whatever color you want to make it. That's what I believe. I feel blessed. I feel privileged that this is exactly what I wanted to do with my life."
He said he could have been a sports writer and broadcaster anywhere, "But it wouldn't have been the same as doing it here in Philadelphia, because I live this history."
"I've been part of this from the time I was born. I grew up watching these teams. I never really had to open a book and look up a record or a statistic because I knew it all. I had lived it all. Being able to do what I've done was a blessing, but being able to do it in Philadelphia for a lifetime is the greatest blessing of all."
Didinger says he's in good health and will continue to promote his play "Tommy and Me."
In retirement, he plans to spend more time with his wife and family.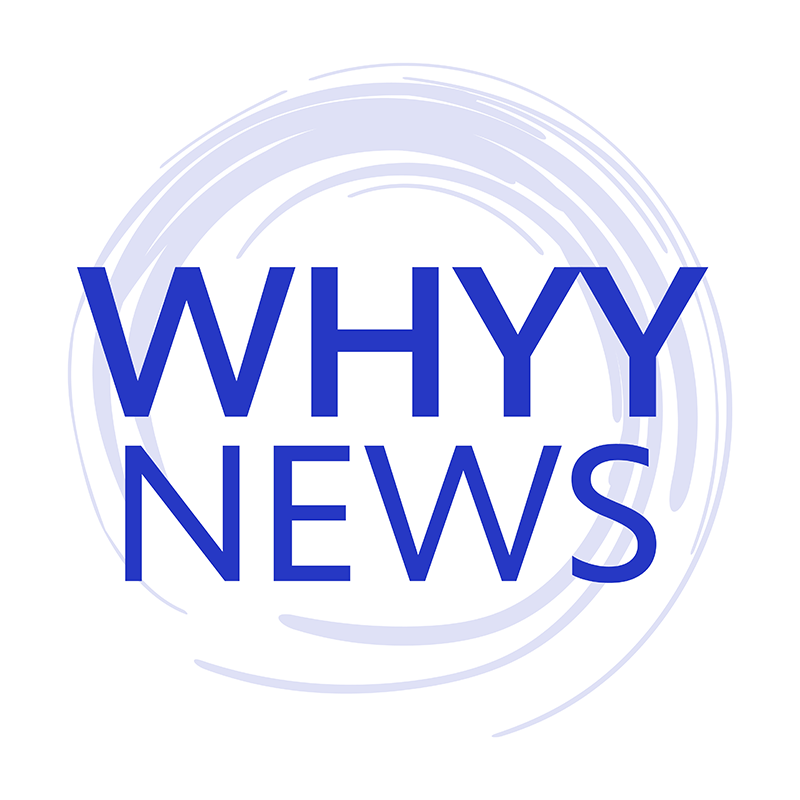 Get daily updates from WHYY News!
WHYY is your source for fact-based, in-depth journalism and information. As a nonprofit organization, we rely on financial support from readers like you. Please give today.