Philadelphia's historic neighborhoods named 'National Treasure'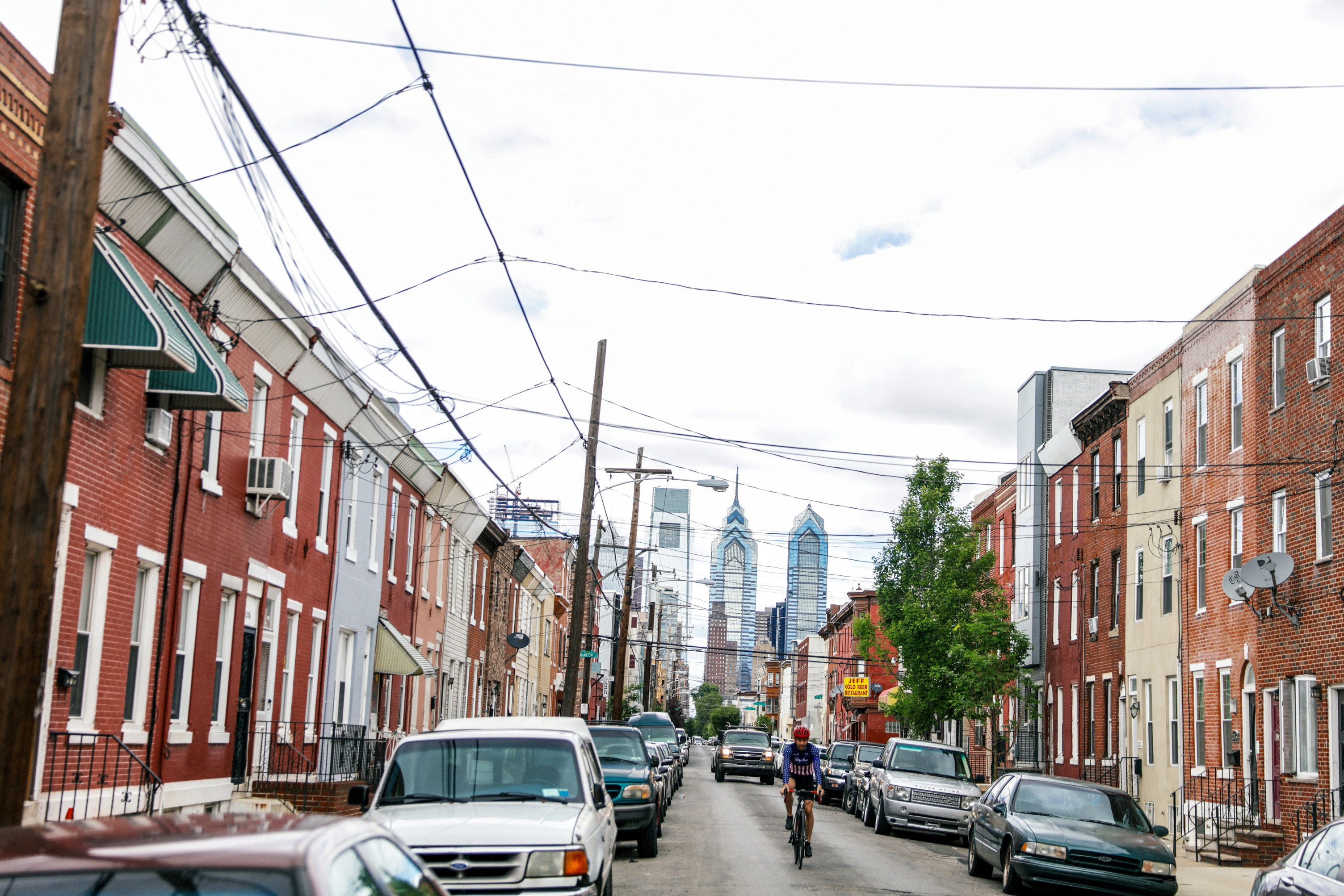 Philadelphia has been named the newest National Treasure by the National Trust for Historic Preservation, in a campaign intended to bring fresh attention and new resources to the city's thorniest preservation challenges.
"We think that this city and its neighborhoods have national significance, and that they are very worthy of protection," said Stephanie Meeks, president and CEO of the National Trust, at an event Thursday announcing the campaign.
Mayor Jim Kenney and the Preservation Alliance for Greater Philadelphia joined the nationwide preservation advocacy organization for the announcement at the former Ortlieb's bottling plant in Northern Liberties. The building was adapted by the architecture firm KieranTimberlake as its new office, and it's exactly this kind of project that the mayor said Philadelphia deserves to see succeed more often.
"KieranTimberlake is to be congratulated for seeing the possibilities of a new use for an old plant," Kenney said. "What we need to do is create an environment in which every developer can see and realize those new possibilities."
Kenney said that work begins by adding new staff to the Philadelphia Historical Commission for the first time in decades and the establishment of a new historic preservation task force, which was announced in April.
The task force will hold its first meeting July 20th and is charged with evaluating and identifying ways to enhance Philadelphia's preservation climate and to encourage more preservation-minded development. The National Trust will support the task force's work by sharing examples of national best practices, and by contributing research, mapping, and data analysis.
Both the task force and the National Treasure campaign come as the city acknowledges that too often Philadelphia's historic resources are being pitched against high-profile development projects and the city's tools to encourage preservation-minded outcomes remain very limited.
"I want a process that requires developers and historic preservationists to have a conversation about how a building can be adaptively reused as opposed to demolished," Kenney told PlanPhilly.
Kenney has long been vocal in his belief that Philadelphia's historic fabric is fundamental to our city's character and that its historic assets should be the foundation upon which the city grows. As the mayor put it Thursday, the challenge is, "how do we preserve and leverage those resources in a city that is growing in people and in jobs, thankfully?"
In addition to having too few preservation incentives, Philadelphia's government has limited preservation control over the city's old buildings. Listing on the Philadelphia Register of Historic Places protects just 2 percent of Philadelphia's 500,000 buildings, even though about 70 percent are more than 50 years old, making them eligible for potential designation. The National Trust says that's low for a city of our size, and leaves Philly's historic assets less protected than other cities in the eastern United States.
According to Meeks, the National Treasure campaign will focus on helping Philadelphia evolve its preservation policies and incentives to create an environment that is more favorable to both reuse and protection of historic resources.
"My understanding of Philadelphia is that it's a little bit of a Goldilocks environment right now, that some markets are too hot, and some markets are too cold," Meeks said, adding that incentives can help make sure the benefits of preservation can reach more neighborhoods.
The administration, Preservation Alliance, and National Trust each made a case Thursday for why preservation can be good business.
Paul Steinke, executive director of the Preservation Alliance, pointed to a recent study, which revealed that there were 277 construction projects in Philadelphia that used historic tax credits between 2001 and 2014. "Those projects represented $2.1 billion in development costs, created over 32,000 construction and permanent jobs, and generated nearly half a billion dollars in local, state, and federal taxes," he said.
The theme that preservation and development can, and should, work in concert isn't new for the National Trust's work in Philadelphia. A 2014 report co-published by the National Trust and Urban Land Institute called "Retrofitting Philadelphia" recommended policies and strategies to incentivize building reuse and laid out both the challenges and opportunities in doing so.
The National Trust for Historic Preservation closed its Philadelphia field office a few years ago, but has continued its work in the city around individual sites like Cliveden and Joe Frazier's Gym. By launching the National Treasures campaign, the National Trust will be able to bring in staff from across the country whose expertise can help inform Philadelphia's approaches to preservation and reuse. It's also the first time an entire city's historic resources have been named a National Treasure.
"With this National Treasure designation we're taking our work citywide to help all of Philly's neighborhoods enjoy the benefits of preservation," Meeks said. "Many of your historic neighborhoods are threatened by demolition pressure or incompatible new construction. This can erode quality of life and erase what makes these places special."
WHYY is your source for fact-based, in-depth journalism and information. As a nonprofit organization, we rely on financial support from readers like you. Please give today.