Philadelphia lead task force vows more follow-up, enforcement
Listen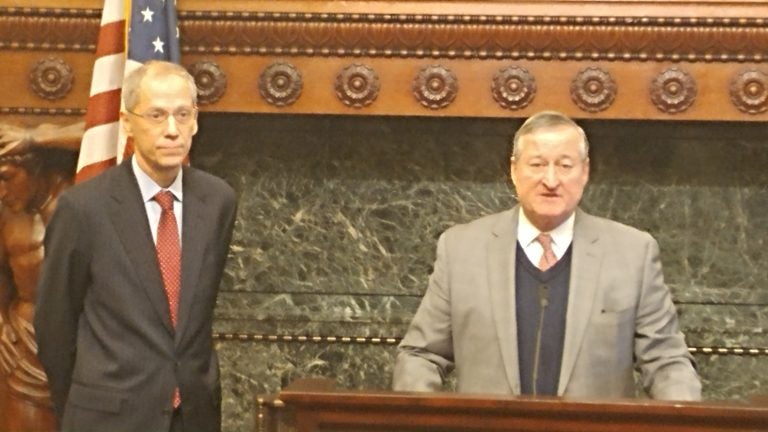 The city of Philadelphia is expanding its effort to protect children from lead poisoning. The city is planning a childhood lead poisoning advisory group in order to help make sure all is lead safe.
Philadelphia Health Commissioner Dr. Thomas Farley is promising to be proactive when it comes to preventing lead poisoning in children.
"Landlords that we feel are likely to have children in their apartments will get a letters reminding them of their responsibility, to certify they are lead safe or lead free," Farley said. "If they don't send in their certificate they will get a code violation notice (CVN) in the mail and there are fines associated with that."
Mayor Jim Kenney says lead poisoning has caused problems for generations of children it's time to commit to fixing the problem.
"We are committing the next generation of children in Philadelphia will not have to face these same dangers," he said.
Kenney says his budget will also include additional money for proactive enforcement of lead paint regulations.