'Act like everything's fine': What it was like to work at the Philadelphia Insectarium
Conversations with former staffers and people close to the museum reveal that trouble had been brewing for years.
Listen
5:40
From Philly and the Pa. suburbs to South Jersey and Delaware, what would you like WHYY News to cover? Let us know!
Once known for its impressive butterfly pavilion and collection of tarantulas, lizards, and other creatures, the Philadelphia Insectarium closed after three decades this summer.
When creditors showed up to evict the organization from its Northeast Philly location, they found the building in shambles, with smashed toilets, broken glass, and dead insects everywhere. The remaining animals had been relocated to a wildlife sanctuary, and its former staff members were disgruntled.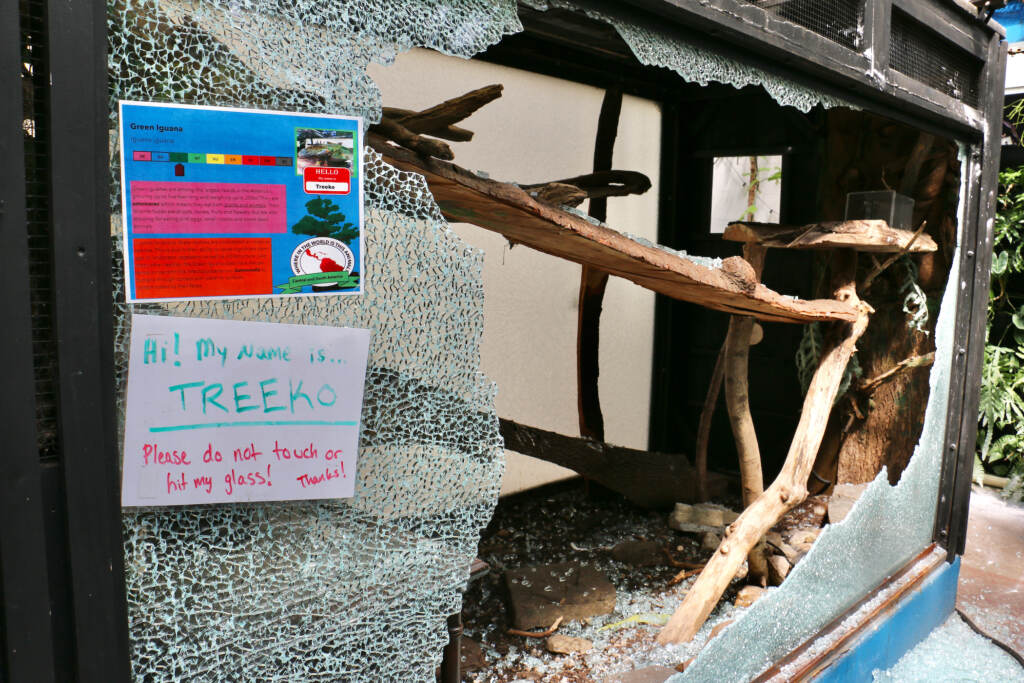 News of the dramatic closing  took many of the insectarium's fans and frequent visitors by surprise. David Dlugosz lives very close to the Insectarium, and recalled taking his children there several times over the years. He said his son liked how interactive the education staff made it.
"The workers would take out the insects and show it to him close up, like, 'Do you want to touch it? Do you want to hold it?' … they went the extra mile to engage the kids."
He said when he heard about the insectarium's troubles, he felt for the employees.
"They did great work … they're the ones that made it a landmark in the community."
Conversations with former staffers and people close to the museum reveal that trouble had been brewing for years. Former staff say under the leadership of CEO John Cambridge, the museum suffered from a lack of resources for animal care and staff training.
"Rather than it being … this place where science happens … it really just kind of felt like John's vanity project that he did not closely manage well," former employee Nick Clark said.
When the insectarium was evicted in June after not making mortgage payments for years, it owed close to a million dollars. It had a long history of code violations, and was embroiled in several ongoing lawsuits — perhaps the most serious one involves the death of a visitor.
In December 2019, a museum guest tripped and fell in one of the bathrooms, over a little bump in the floor. The visitor tripped, fell, and fractured his spine.
He later died. His family filed suit against the insectarium, alleging that the accident was due to Cambridge's "carelessness and negligence."
They also filed suit against the organization which had organized the museum visit, Community Explorers Day Services, which works with people with developmental disabilities. The lawsuit is still pending. Community Explorers Day Services declined to comment due to the ongoing lawsuit.
That bump in the bathroom floor was apparently not an outlier. City records show 51 violations in the property's history, including for making modifications to the exterior without proper permits, violating fire code, and using the museum for private parties without being approved as an event space, according to Shemeka Moore, communications director of Philadelphia's Department of Licenses and Inspections. L&I inspected the property in October 2022 after the police complained about a private party involving known gang members, Moore added.
The building condition was only the tip of the iceberg, according to four former employees, who said they were not given the resources to properly care for the animals.
Clark started working in the Insectarium's animal care department in 2022. He did not have a degree in biology, but he had worked at a few pet stores, and he says that alone made him the employee with the most experience in animal care.
"It was really like a ragtag group of people just kind of struggling to get by and make it work," Clark says.
He says there was no system for logging how the animals were doing, and there were no written instructions for how to take care of them. That was a problem when it came to animals that he had not taken care of before.
"I was either … Googling it like while I'm there and trying to gather information or I would take notes of … the different things … care requirements that I had to learn, feeding for different animals, write that down, and then kind of go do research on my own, " he recalled.
He described ongoing staff shortages.
"For the majority of the time that I worked there, I would have been kind of the only person for the day scheduled to do animal care."
Clark said that either Cambridge, the insectarium's CEO, would say the museum did not have enough money and lay people off, or people would object to the way Cambridge managed the place and quit.
Former staff also say there were not enough resources to properly care for animals, especially when they needed medical attention.
"It was just always kind of pulling teeth to get … a vet visit or anything like that. It was impossible," Clark says.
One recent example sticks out in Clark's mind. The insectarium had a bearded dragon with a big rock in her tank. Late last year, he said, someone took the rock out, put it back on the wrong side. When the bearded dragon dug around in her small enclosure, the rock rolled and crushed her tail.
The staff wanted to go to a vet.
Clark says Cambridge refused, so they took care of the bearded dragon as best they could.
The tail got infected, and finally, Clark says, Cambridge let them take her to a vet.
"[We] eventually still had to spend money on a vet visit, but only once it was to the point where we were just euthanizing her."
He recalled something similar happening to a hedgehog who had mites attacking her. That hedgehog also made it to a vet too late, and had to be put down.
Visitors could see that some animals were visibly sick and would ask questions about their wellbeing, according to another employee who asked to remain anonymous over fear of retaliation from Cambridge.
"I would cry about it because I felt so wrong having to show kids these animals that were clearly sick and dying because people would be like, 'Oh, you know, like, that animal doesn't look good' … And I'd be like, 'Yeah, you know, we're going to be taking them to a vet,' but we were not going to ever take them to a vet because John refuses to take anything to a vet … We would just have to act like everything's … fine. And it was really stressful because nothing was fine."
They say they were so short staffed, they had to work at the front desk, and in animal care, and in the education department.
"Everyone there was pretty stressed out because we were all doing like a million different jobs at once."
Former employees also say Cambridge did not behave professionally around their female colleagues.
Liz Krick, who used to be in charge of planning and running events at the museum, says it was well known and obvious.
"A lot of these were very young girls in their early 20s … who he would also hit on … openly in front of everyone," she says.
A former employee who asked to remain anonymous said female employees warned each other about Cambridge.
"None of the girls would want to be alone with him," they say. "When you got to the job, like, the first week, everyone would tell you, 'this place isn't what it seems. You've got to watch out for him.'"
WHYY News contacted Cambridge, as well as his father and lawyer, Bob Cambridge, several times for comment on this story. In addition, the lawyer representing Cambridge in the case where the insectarium visitor died was also contacted. As of publication of this story, WHYY News has not received a response from Cambridge nor his attorneys.
Nick Clark, who was in charge of animal care, stayed at the insectarium until the very end, when its doors closed for good.
"Nobody really wanted to see that place shut down. Nobody wanted to not have an insectarium and not be able to have kids and … people come learn about bugs," he says. "But from an inside perspective … It just needed to happen. There's sort of a sense of relief that, like, John [Cambridge] does not have all these people's lives and all these animals lives in his hands anymore."
When the insectarium's creditors showed up on the day of the eviction, they found the place destroyed, with mirrors and toilets smashed, broken glass on the floor, and graffiti.
Clark says he was there up until the night before, and there was not that much destruction when he left. In a comment to The Philadelphia Inquirer at the time, Cambridge said the space was "appropriately redecorated."
The remaining animals went to a privately-run wildlife sanctuary in Bucks County.
A few months ago, the wildlife sanctuary owner confirmed they would be taking in the animals, but the facility has not responded to requests for comment since.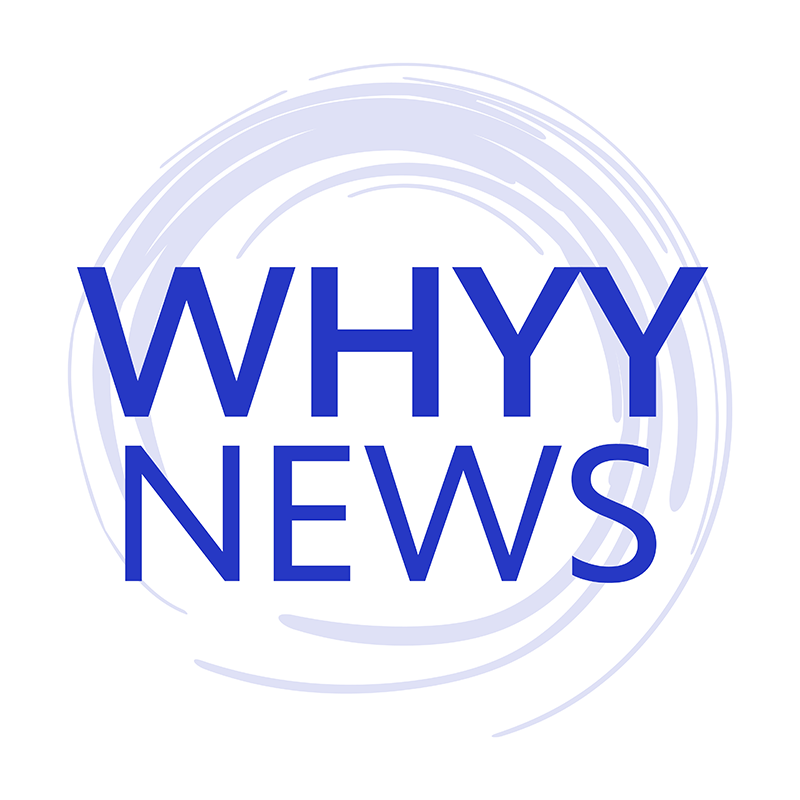 Get daily updates from WHYY News!
WHYY is your source for fact-based, in-depth journalism and information. As a nonprofit organization, we rely on financial support from readers like you. Please give today.