Preservation, livability, and the efficacy of Philly's historic districts
Historic districts can be a tool for neighborhoods with a historic vibe worth preserving. But in Philly, historic districts can be burdensome for working-class communities.
This essay appears as part of a Bridging Blocks event on preserving history. Bridging Blocks is a partnership between WHYY and The Free Library of Philadelphia.
Historic preservation and livable neighborhoods are mutually compatible priorities. Every time a developer buys up a stretch of working-class rowhouses, brings in a wrecking ball, and five or more floors of condos rise up from the dust with inadequate or no off-street parking, it proves that preservation and livability are joined at the hip by obliterating both.
We need new homes for new neighbors, but in a way that doesn't destroy the ones we have. Historic districts can be a valuable tool for neighborhoods that have a historic vibe and livable scale worth preserving. These districts are created at multiple levels, from the federal — nationally registered historic districts — down to the local level, such as the historic districts created by the city of Philadelphia.
But in Philly, historic districts seem to be created with requirements that do not work for working-class neighborhoods.
Some background on this is useful: Whether national or local, historic districts define the district's boundaries, identifying any buildings within that are historic in their own right, and also those that "contribute" to the district's historic character. All these properties are subject to a review of proposed renovations and repairs to ensure they will meet preservation standards along the lines of the Secretary of the Interior's Standards for the Treatment of Historic Preservation.
Buildings within a historic district, which have neither historic designation nor "contributing" status, still must be maintained/renovated in a way that ensures they will not detract from the historic district's character.
Nationally registered historic districts have flexibility that benefits a working-class neighborhood. In a national district, the requirement to meet preservation standards is enforced only on developers and commercial properties. Private homes are only impacted if the homeowner receives government funds to cover some of the additional costs of meeting the preservation standards.
However, if you are a homeowner in a historic district established by the city of Philadelphia, you are legally required to meet the same standards as a developer or a commercial property owner.
Consideration can be requested if a homeowner maintaining or renovating in a historic district cannot afford the additional historic preservation costs. But homeowners need to document a financial need — an "unnecessary hardship" — meeting the standards in the Philadelphia Historical Commission (PHC) Rules and Regulations, such as extraordinary medical or educational expenses, fixed income, or a household income less than roughly $60,000 a year, a sum that a two-income working-class household is likely to exceed in many Philadelphia neighborhoods.
There is also a separate "financial hardship" category, but that would likely benefit developers seeking to alter or demolish a building, rather than homeowners making repairs that impact a single historic feature such as original windows or slate roofs.
There is another surprising feature of how Philadelphia, unlike some other Pennsylvania cities, handles historic districts: while a homeowner must be informed when someone else wants to designate their property as historic, the homeowner does not get a say in the matter. The designation can be made without the homeowner's consent, and even over their objections.
While that can be a powerful tool to save a significant building, applying this draconian approach widely to private homeowners is just plain unneighborly.
For a Philadelphia homeowner, this all makes historic districts unappealing, limiting the chances that folks in an old neighborhood under stress from developers would seek out this tool for preserving history and livable scale. And it is not unreasonable for these homeowners to fear it will be harder to find a buyer for a house perceived to be draped with bureaucratic burden when the time comes to sell.
When historic districts have been created, folks may have even been quietly promised a "wink and a nod" approach to enforcement. But life has enough uncertainties and bent promises. If you have to suggest you won't enforce a regulation, why do you have it in the first place?
Issues exist at the state level, too. Pennsylvania, like many other states, offers historic preservation tax credits to cover a small portion of the costs of approved work on a historic property. However, unlike some other states, Pennsylvania's budget allocation for these credits is small and, as a result, only around 10% of the requested tax credits can expect to be granted. More importantly, those tax credits go only to developers. Why? In Pennsylvania, homeowners are not allowed to apply for or receive preservation tax credits.
Despite their issues, these current state and city processes provide a foundation to build on, but only if we focus on restrictions where the problem is: developers, not homeowners.
Don't force homeowners to pay for repairs that meet preservation standards when they do not want to be subject to those standards and cannot apply for state preservation tax credits to help with the additional costs.
Historic preservation needs to be a community effort, not an unfunded mandate dropped in the lap of an unwilling homeowner. When Pennsylvania increases funding for historic preservation tax credits and makes them available to homeowners, it will make preservation viable and acceptable. Other states do this, and so can we. There may be a bill proposed in Harrisburg to address this soon, and its development will be worth watching to see if it deserves your support.
At the city level, progress may be emerging as well. It is worth noting, on a related issue, that this year's ballot questions include City Council President Darrell Clarke's effort to improve the performance of the Zoning Board of Adjustments (ZBA) by, for example, requiring council approval of the mayor's appointments to the ZBA, and specifying qualifications for appointees — such as urban planning, design, zoning, and community advocacy experience. These and other changes could address the ZBA's long record of waiving zoning restrictions at the request of developers, and to the dismay of neighbors.
Closer to the topic of effective historic districts, City Council members have shown interest in a "tiered" approach for historic districts. One of those tiers should impose preservation requirements only on developers and revenue-generating properties, placing only one requirement on homeowners: do no avoidable, irreparable harm to the historic fabric of your home.
A leaking slate roof is an example of how this would work. The homeowner would replace the slate with the asphalt shingle roof they could afford, without paperwork, exemption applications, income restrictions, and appeals, so long as the roof's underlying structure was not altered in a way that would prevent a subsequent owner from restoring the slate roof.
If the home were sold to a developer, the structure would become a revenue-generating property subject to the full requirements of a historic district's preservation requirements, thus limiting the risk that it would be stripped of its historic character or demolished and replaced with an apartment tower wedged into the neighborhood.
This approach to preservation and livability would compel developers to build new housing that fits, keeping homeowners out of the line of fire, while retaining the options for preserving the historic architectural character of the home in the future.
Philadelphia is typical of communities throughout Pennsylvania in its rich but all too often endangered architectural heritage. It is also a city of vibrant, livable neighborhoods. The threat to both has not been your neighbor. It has been developers. We need to welcome new neighbors, but with new housing that does not ruin the neighborhoods we love. Philadelphia can do that, and Philadelphia will do that when Philadelphians recognize this is a problem that can be solved, and work together on a practical solution.
___
Nicholas Harris is a retired IT project manager and business process improvement specialist who was an active resident of a nationally registered historic district in Maryland, where he lived for two decades. He has returned to his hometown of Philadelphia for this rich historic character and active cultural community.

WHYY is one of over 20 news organizations producing Broke in Philly, a collaborative reporting project on solutions to poverty and the city's push towards economic justice. Follow us at @BrokeInPhilly.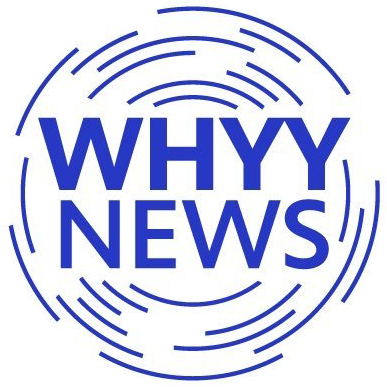 Get daily updates from WHYY News!
WHYY is your source for fact-based, in-depth journalism and information. As a nonprofit organization, we rely on financial support from readers like you. Please give today.