'It gave voice to a generation': On hip-hop's 50th birthday, Philly pioneers reflect on its legacy, and its future
In hip-hop's storied history, Philly has a legacy all its own — one that's still being forged.
Listen
1:25
On Aug. 11, 1973, hip-hop was born on the streets of New York City, echoing the pulse of urban life to become a global phenomenon.
In this 50-year history, Philadelphia stands out as a place that has not only embraced the rhythm and rhymes, but also played a defining role in crafting hip-hop's legacy.
As hip-hop celebrates its golden anniversary, Philly hip-hop lovers are reflecting on the nascent years of hip-hop, the forging of a culture, and the future of an art form that has transcended boundaries in every sense of the word.
In 1979, the roots of Philadelphia's influence on hip hop were firmly planted when Lady B, a native of West Philadelphia, became the city's first artist to immortalize rap on vinyl with her single "To The Beat Y'all." A trailblazer in many respects, Lady B also broke barriers as the first female to air a record and the inaugural female MC to have her record played on radio. Her impressive 43-year tenure in radio programming has been instrumental in elevating hip hop during times it lacked mainstream attention, setting the stage for successive female artists.
"I convinced a radio station to allow me to play this new genre of music that no one ever heard of," Lady B said. "I had to convince them that this was something my generation was gravitating to, fell in love with, and they finally gave in. People were speaking about their life, and that's what made me believe that it would be here, because it was so organic, it was so real. It gave a voice to a generation that had no voice, and I knew that we had plenty to say."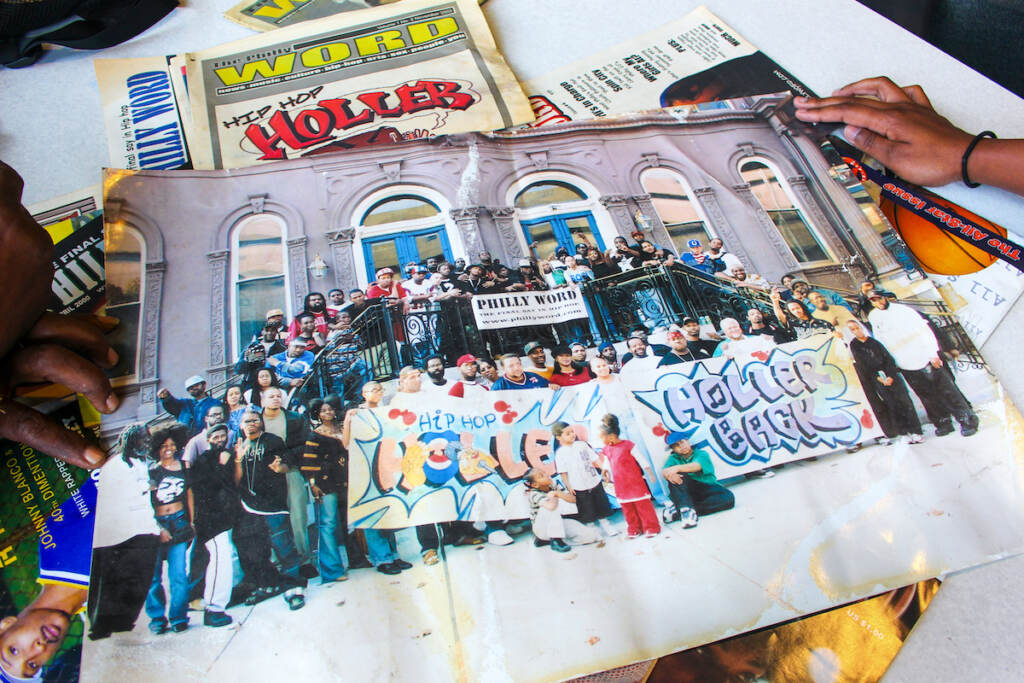 Hailing from Wynnfield, Wendy Clark, better known as Lady B, rubbed shoulders with budding Philly legends from a young age. She shared her early days with Will Smith, who later gained fame as the Fresh Prince, and was instrumental in introducing DJ Jazzy Jeff to the radio scene. She fondly remembers the moment when DJ Jazzy Jeff clinched the title at the New Music Seminar's 1986 DJ Battle For World Supremacy.
"I'm standing there with Will. [DJ Jazzy Jeff] does his mix, he pulls out a basketball, he scratches with his basketball on the turntable. Judges go crazy, hands down he wins the contest. The story goes that I jump over a table — that me and Will were screaming and losing our minds, we were so happy," she said. "I remember making a phone call to Russell Simmons, and I was like, there's these kids here in Philly that need to be larger than life. You gotta do something. And he did."
As hip-hop expanded its musical reach, it became a veritable culture. Ogbonna Hagins helped document its rise here in Philly as the former editor of Philly Word Magazine, a hip-hop focused local publication. When he first started, he had no idea what hip-hop would become.
"I was just living life, you know? I wasn't even thinking about whether at 50 years it'll be celebrated or anything like that," Hagins said. "I was just really just trying to document youth culture, and what the youth were talking about. Because, you know, youth make the revolution."
In Philly Word Magazine's run from April 1999 to 2005, notable artists, athletes, and culture icons graced its pages, including Eve, Beanie Sigel, Joe Frazier, Aaliyah, The Roots and Jay-Z. As the years progressed, so did hip-hop's expansion in popularity and scope.
"Hip-hop is just relating these stories that are going on behind closed doors," Hagins said. "And I think that's one of the reasons why it's just so appealing, because you get to see the behind the scenes, the stories that's going on in urban America. So it's just so much that hip-hop has offered to the planet, and I'm glad that I was able to have my small part of it."
Hagins said that "umbrellas" like magazines and radio stations helped elevate artists at a time when platforms were few and far between. In the absence of social media, landing a deal was a matter of who you knew and how they knew you.
"Everybody wanted to get a deal. And I think that kind of dictated what type of music people put out because again, it was the sex, drugs, and murder that the labels were signing. So a lot of the artists, even though they may not have even been involved, they would rap about those things to try to get a deal," Hagins said. "I actually managed a group called Mad Destiny. And they really were good kids, you know? But it was just hard to get them to just, you know, be who they are."
It's fair to say today's hip-hop landscape is a different world. Rebel Foster, a 30-year-old DJ from Chester, noted how social media has changed the field for artists today.
"I think instead of networking up — you're trying to meet the big boss who knows all this knowledge — what's happening is that people are networking across time into one and each other and creating a different type of community," Foster said. "And within those communities, new languages are coming up, new terms. You know, this is a young person's game, so we might not understand, but they're holding each other accountable to press it forward."
Rebel Foster said the very nature of hip-hop has allowed it to keep evolving. In his own music, he incorporates eclectic inspirations from past and present.
"I think hip-hop reinvents itself all the time. It started from a genre that we didn't even acknowledge for real, but it played a huge part in how it innovated the style. And then as the years went on to this day, you know, you get influences from the U.K., you get influences from dancehall, you get influenced from all these different genres of music, and you're creating something with that hip-hop aspect added to it."
But despite this evolution, hip-hop is founded on legacies and people who paved the way for generations. And in a personal way, Rebel Foster is keenly aware of the people who came before him.
"I recently learned a year ago that my late father was a DJ. And he influenced the guy that I was looking up to to learn how to deejay," he said. "So it was like a real full circle moment."
As someone who had been there from the start, Lady B knows all too well the people lost in hip-hop's history. She reflected on the passing of friends, including Mr. Magic, who was also one of the first to play rap on the radio.
"We can go on and on about all the people hip-hop lost, but just in my personal phone, there are numbers in here I can't dial anymore," Lady B said. "Starting with Heavy [D], and Biz Markie, and Kangol Kid and Ecstasy of Whodini. I mean, these are my friends. My close friends, who are not here today, to see the 50th anniversary. I wanna salute them in some way, because they were all bricklayers in this amazing worldwide culture of hip-hop music."
It's a culture that gave voice to a generation, and generations to come.
"There were so many naysayers that thought hip-hop was a fad, that it would be here today and gone tomorrow. No one had confidence." Lady B said. "I did. I can say I honestly believed that hip-hop would be here forever. And look at it now."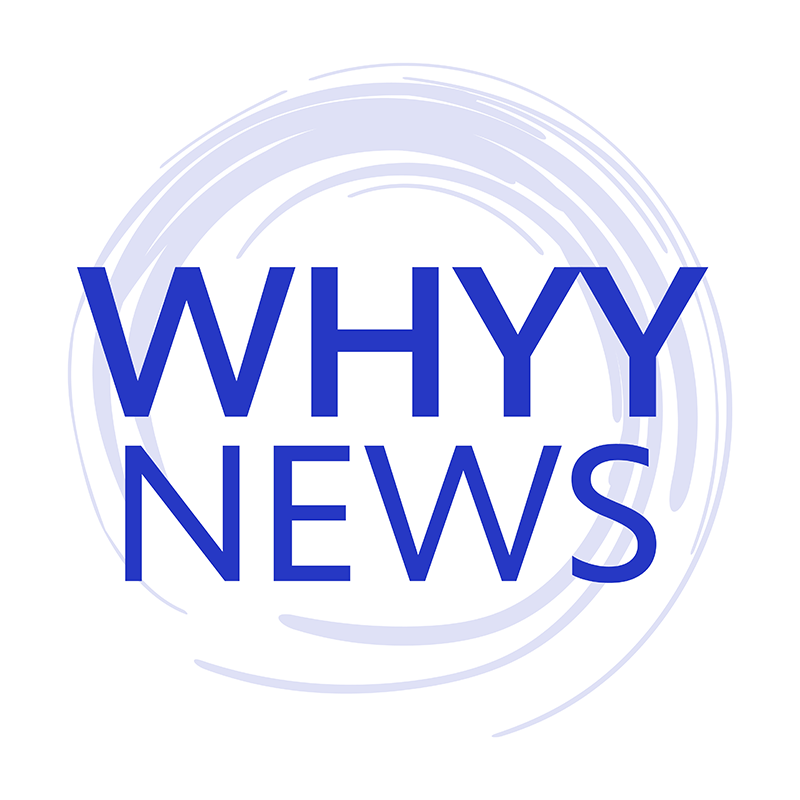 Get daily updates from WHYY News!
WHYY is your source for fact-based, in-depth journalism and information. As a nonprofit organization, we rely on financial support from readers like you. Please give today.