Delaware celebrates its influence on hip-hop with 50th anniversary summit
More than a thousand people gathered at the Delaware Art Museum for a hip-hop summit celebrating the genre's history.
Listen
1:04
From Philly and the Pa. suburbs to South Jersey and Delaware, what would you like WHYY News to cover? Let us know!
Delaware celebrated the 50th anniversary of hip-hop this weekend with a Hip-Hop Cultural Summit presented by the Delaware Art Museum and AllHipHop.com.
Taking a trip down memory lane, it became clear how the genre's enduring legacy had an influence on the First State.
"Hip-hop is a movement," said Iz Balleto, the community engagement specialist of the Delaware Art Museum.
More than a thousand people attended the summit that aimed to shed light on the genre's foundations. The event also focused on how hip-hop exposes the struggles within the inner-city environment, and demonstrated how hip-hop culture empowers communities through the expressive channels of music, dance, art, and knowledge.
"It's important to re-educate everyone," Balleto said. "To help create and build those bonds or those relationships with our community to make sure that there is a share of each other's love and respect for one another and to build especially with neighborhoods, from West Side to East Side to South Side, especially here in the city of Wilmington."
"Hip-hop here was used as a tool for us to unify among different cultures from Black and brown, specifically through different gangs, in other words. It's a great way to fight violence," Balleto said.
Through an exhibit curated at the Delaware Art Museum, visitors can now explore hip-hop's impactful role in Delaware's social justice narrative through a series of pictures and news articles.
One featured article looks into a decision in Rehoboth Beach in the 1980s to ban breakdancing on city property due to concerns from business owners about disruption and its impact on commerce. This move sparked a debate, with breakdancers arguing that it hindered their freedom of expression.
"The museum helped us curate unreleased photos from the News Journal's archives of hip-hop events that happened here in Delaware in the 70s and 80s that nobody has ever seen before," said Grouchy Greg Watkins, founder of AllHipHop.com. "I really wanted to showcase who the people were that helped really kick off the hip-hop community here in Delaware."
Grouchy Greg and Balleto organized panels showcasing hip-hop pioneers, including the first women in the genre, artists from the 70s and 80s, and Delaware legends like rapper Marcus Watkins.
Bronx native Marcus Watkins, artistically known as "Marchitect," was raised in Newark, Del., where he started his journey as a performer at age 14. While appreciative of his experiences, he doesn't forget the hurdles he navigated as a rapper.
"My first record is being displayed in the museum here, it came out in 1993. I believe I was maybe 14 years old," Watkins said. "Hip-hop and rap has taken me all around the world, Japan, all across Europe, but it all started in Newark, Delaware."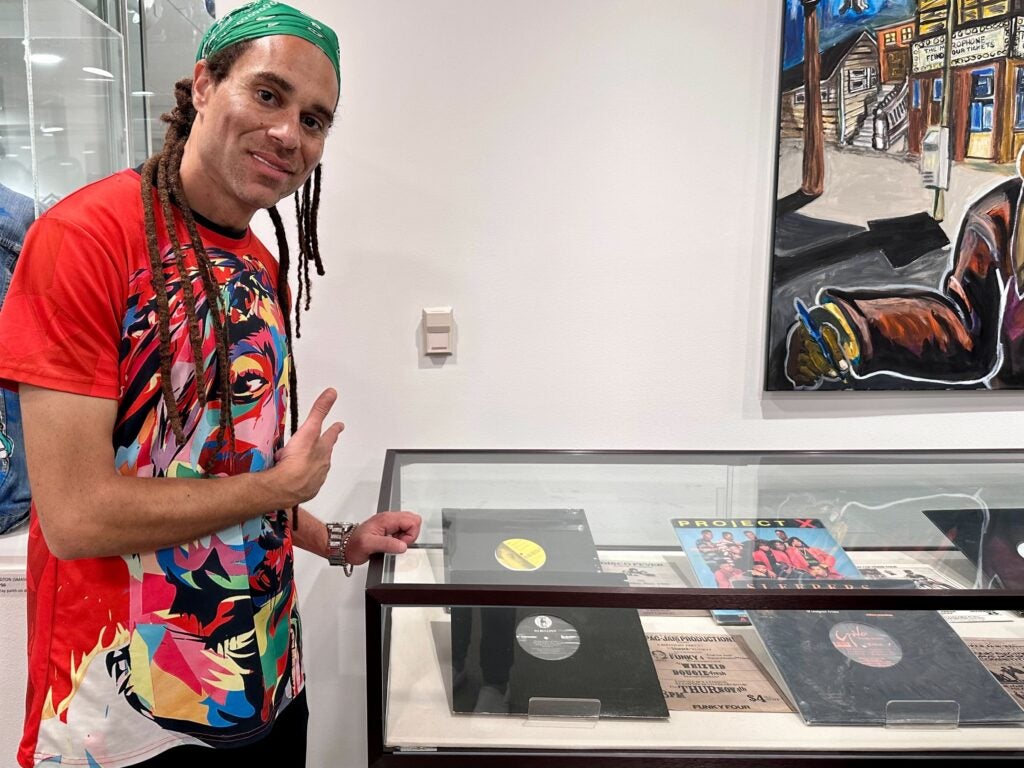 "You got to think about what the world looked like, we're talking about a world before the internet. So think about the challenges of getting your message out to people with no cell phones. No internet," he said. "That means you're gonna have to do some shows, you're gonna have to have flyers, you're gonna have to try to get on the radio, and these were very difficult things to do."
Watkins said hip-hop is not just a culture, it's a dynamic entity that has evolved over years.
"It's all about being you," he said. "It doesn't matter if you're white, Black, gay, straight, old, young, whatever. If you feel hip-hop in your heart, you're hip-hop."
Balleto and Greg Watkins added that hip-hop is the way someone speaks or dresses, too.
Before hip-hop became mainstream, it was considered a subculture, Watkins said. He added that anybody could look at somebody and identify what they were into by the clothes they were wearing, the hairstyle, even the car they were driving.
"The evolution of hip-hop since its Inception in the early 70s, it's experienced an incredible period of growth," said Grouchy Greg. "There's not many cultures or art forms that end up being woven into the fabric of society, not just American society, but society everywhere. Meaning, you know the slang, the vernacular, rather, the style of dress, the music obviously, the social impact."
The gallery at Delaware Art Museum will remain open for visitors until Dec. 17.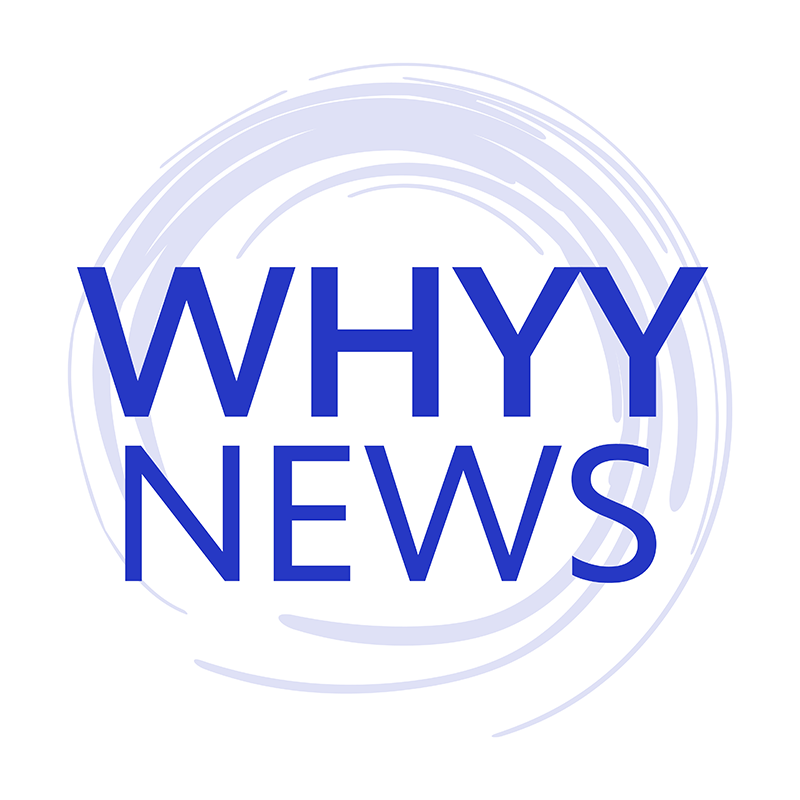 Get daily updates from WHYY News!
WHYY is your source for fact-based, in-depth journalism and information. As a nonprofit organization, we rely on financial support from readers like you. Please give today.