More Philly renters facing eviction will have access to free legal representation
More Philly renters with low income will be able to get free legal representation. The program is designed to help those at risk of losing their homes to eviction.
Listen
1:16
The city is expanding a program that provides free legal representation to Philadelphia renters with low income who are at risk of losing their home, including those facing an eviction filing.
The Right to Counsel initiative launched as a pilot last February in zip codes 19139 and 19121 in West and North Philadelphia.
Starting Wednesday, eligible tenants living in zip codes 19144 and 19134 will also be able to access a lawyer for free. Those zip codes cover Port Richmond, Kensington, and Germantown, as well as small slices of East Falls and Mt. Airy.
Households are eligible if they make at or below 200% of the federal poverty guidelines. That translates to $29,160 for one person and $60,000 for four people.
"The city is committed to scaling this program, and this expansion brings Philadelphia one step closer to making this right available citywide," said First Deputy Managing Director Eva Gladstein in a statement.
Right to Counsel is the result of legislation passed by City Council in November 2019.
The expansion comes as Philadelphia continues to face an affordable housing crisis. And at a time when renters facing eviction owe more in back rent than they did prior to the pandemic. The median claim amount now hovers around $5,000 — more than double the totals seen during the first three months of 2020, according to court records pulled by the Eviction Lab at Princeton.
Tenants with attorneys are much more likely to avoid an eviction, which is often seen as a red flag by landlords, making it much harder for renters to secure safe and affordable housing in the future.
With the help of a lawyer, program participants were more likely to enter into what's known as a judgment by agreement. The terms cover settlements involving payment plans and reduced judgments. They can also give tenants more time to move out.
Right to Counsel, part of a broader effort to reduce evictions in Philadelphia, tends to come into play if a landlord-tenant dispute cannot be resolved outside of court. Landlords are now required to participate in the city's Eviction Diversion Program before they can file against their tenant for any reason, including unpaid rent.
Kadeem Morris, divisional supervising attorney in the housing unit of Community Legal Services, said the program provides a much-needed resource that helps level the playing field for tenants. Less than 15% of renters show up to eviction hearings with an attorney, while more than 80% of landlords do, he said.
"Often when tenants are not represented, they're less likely to show up to court either through a sense of hopelessness or just not understanding the significance of the proceedings. And when they show up to court, they often just enter into whatever agreement feels most expedient or feels like they are going to be able to keep their home," said Morris.
During the pilot phase of Right to Counsel, 38% of tenants received representation in Municipal Court, according to the city. The citywide representation rate across all Philadelphia zip codes was about 20%.
Jacqueline Thomas and her two children were able to remain in their apartment in West Philadelphia after a CLS attorney brokered a payment plan with their landlord, who filed against her in small claims court.
The 32-year-old owed more than $5,000 in back rent after she lost her campus security job at Cheyney University of Pennsylvania when the school cut ties with the company that hired Thomas.
It was a big relief. For months, she worried her family would be evicted.
"It was miserable. But I feel better that I can get back on track. And I think the program was actually good for me," said Thomas, who babysat and did hair to make ends meet while she was unemployed.
To raise awareness about Right to Counsel's expansion, the city, and the Philadelphia Eviction Prevention Project will host two resource fairs. The first will be in Germantown on Feb. 4 at PA CareerLink NW at 5847 Germantown Avenue. It will run from 1-4 p.m.
The second event will be held in Kensington on Feb. 11 at Esperanza Health Center from 10 a.m. to 1 p.m.

WHYY is one of over 20 news organizations producing Broke in Philly, a collaborative reporting project on solutions to poverty and the city's push towards economic justice. Follow us at @BrokeInPhilly.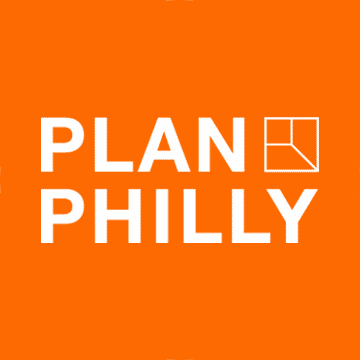 WHYY is your source for fact-based, in-depth journalism and information. As a nonprofit organization, we rely on financial support from readers like you. Please give today.