Came and Wentz: Former Eagles quarterback's first game against his old team
The Carson Wentz-led Washington Commanders will host the Philadelphia Eagles in a battle for the NFC East. It marks Wentz's first game against his old team.
This Sunday, the Philadelphia Eagles (2-0) will travel to Summerfield, Md. to take on the Commanders (1-1).
The divisional matchup is an important game for both teams, with the potential for the top spot in the NFC East at stake. But, there's an added layer to the game — Sunday will be Carson Wentz's first game against the Eagles since departing in 2020.
Eagles fans are familiar with the quarterback. He was drafted second overall by Philadelphia in 2016 and played five seasons with the team. Wentz enjoyed his best season with the franchise in 2017-18, which culminated in the Super Bowl LII win against the New England Patriots. He finished the season third in MVP voting and was named to the Associated Press' All-Pro second team.
Unfortunately, Wentz did not participate in that memorable moment in Philly sports history — he tore his ACL running for a touchdown versus the Los Angeles Rams in week 14. Wentz's backup, Nick Foles, went on to etch his own name in the history books with an MVP performance and the touchdown play that became known as the Philly Special.
Although he had a solid career as Philly's quarterback, fans remain sour about how Carson Wentz handled being benched for Jalen Hurts during the 2020-21 season. Doug Pederson, former Eagles head coach, pulled Wentz in week 13 in favor of Hurts, and Wentz never played another snap for the team.
Carson Wentz was unbelievable in 2017

But I think his time with the #Eagles will ultimately be remembered more for the drama and the trade request than the Super Bowl season

— Eliot Shorr-Parks (@EliotShorrParks) September 24, 2022
After the trade, Wentz said being on the Eagles after the benching was "not fun."
"It's not fun when things were going well for years and all those things," Wentz said. "As a man, you have to look at yourself in the mirror and learn from it and become a better man, better player. It wasn't fun, it was difficult, but I did everything I could to be supportive of Jalen and my teammates."
Members of the Eagles' organization felt that Wentz had one foot out the door, and that he would eventually ask for a trade.
Wentz was traded before the start of the 2021-22 NFL season to the Indianapolis Colts, in exchange for a 2021 third-round draft pick and a 2022 conditional second-round draft pick that parlayed into a first-round draft pick.
The quarterback was reunited with former Eagles offensive coordinator and Colts head coach, Frank Reich. The reunion lasted for one season, and Wentz was shipped to his current team in Washington.
Since the Commanders and Eagles are in the same division, they will face off two times this season — first in Summerfield, then in Philadelphia. Wentz's return to Lincoln Financial Field on Nov. 14.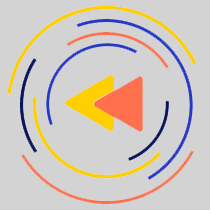 Saturdays just got more interesting.
WHYY is your source for fact-based, in-depth journalism and information. As a nonprofit organization, we rely on financial support from readers like you. Please give today.