New Philly housing report shows downtown is heading in a 'very positive' direction
People are continuing to migrate to greater Center City. There's also a fresh supply of multi-family units, stable rents, and a healthy pipeline of new housing projects.
New housing data shows Philadelphia's downtown continues to rebound from the COVID-19 pandemic, which early on drove some residents to temporarily relocate amid public health restrictions and the civil unrest that followed the murder of George Floyd at the hands of Minneapolis police.
The trend reversed in 2021 and continued to move in that direction in 2022, according to the Center City District's latest housing report, which the nonprofit released on Monday. Many of the people who migrated to the area during that time were recent college graduates, millennials, and empty nesters.
Coupled with a new supply of multi-family units, stable rents, and a healthy pipeline of new housing projects, CCD president Paul Levy said he's encouraged about the future of the greater Center City area. The organization defines the area as Girard Avenue to Tasker Street, river to river.
"Optimism is too strong a word given everything we've been through. But all the trends we see are moving, I think, in very positive directions," said Levy.
In 2022, a total of 4,393 units — 75% of all new units completed that year — were built in greater Center City, one of five adjacent zip codes, which cover neighborhoods including Brewerytown, Fishtown, and parts of deep South Philly on both sides of Broad Street.
Upwards of 90% of the new units were apartments, according to the report.
"Mortgage rates are up and house prices until recently were up. And so the combination of those two things makes single-family housing very difficult. More people are renting," said Mark Zandi, chief economist at Moody's Analytics.
These apartments are also being built for residents who are choosing to live downtown, particularly people in their late 20s and early 30s, as well as in their 60s and early 70s, said Zandi.
"They like that kind of lifestyle. And Philadelphia is a very livable city," he said.
The report refers to thousands more units as being "in progress" in the greater Center City area, meaning that a developer holds a building permit from the city for the project.
Citywide, more than 28,000 units were in progress in 2022, a number that far exceeds the average annual total for Philadelphia. Nearly half of those units were located in greater Center City.
And while the number of building permits, believed to be spurred by significant changes to the city's 10-year tax abatement, is unusual, the share of the citywide total is consistent with percentages from the last five to seven years, said Levy.
"This has been the pattern," said Levy.
The data release comes as Philadelphia continues to experience an affordable housing crisis, an ongoing problem recently underscored by the number of people who applied to be on the waiting list to receive a housing choice voucher through the Philadelphia Housing Authority.
According to the report, roughly 18% of city renters benefit from a housing subsidy of some kind, including vouchers, a figure that Levy said puts a fine point on the need for more affordable units in the poorest big city in the country.
Brian Emmons, who sits on the board of the Building Industry Association of Philadelphia, said the city needs to partner more with private developers — and put fewer restrictions on building — if it wants to meet the housing needs of its population
"The public sector is not going to be able to deliver that themselves," said Emmons, adding that the process for disbursing city land needs to be much faster.
The city's housing action plan calls for more than 13,000 affordable homes and rental units to be built by 2028.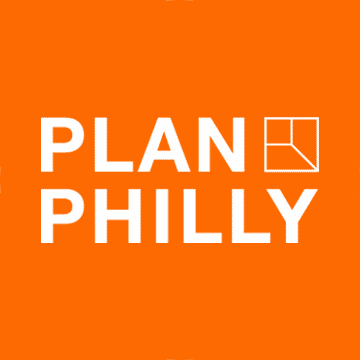 WHYY is your source for fact-based, in-depth journalism and information. As a nonprofit organization, we rely on financial support from readers like you. Please give today.