Are Philly-area Starbucks banning Pride displays? Decor varies from store to store
The coffee giant faces an NLRB complaint over the issue. In this region, some locations are full of rainbows, while others show no LGBTQ+ affirming decor.
Listen
1:17
Starbucks is at the center of a national controversy over Pride Month displays, and is facing a National Labor Relations Board complaint over the issue.
Some of the coffee giant's locations have seen LGBTQ+ affirming decorations removed, according to videos and testimonials posted to social media, while other cafes haven't been allowed to raise decorations at all.
In Philly and its suburbs, approaches have varied concerning such displays, according to conversations with local workers.
Daisy Confoy, barista at the 10th and Market Starbucks in Center City and organizer with Philadelphia Workers United, believes the reported censoring of Pride Month decorations is part of a larger pattern.
"Under the guise of 'homogenizing the customer experience,'" Confoy said, "they just want to stifle our self-expression."
Starbucks considers Pride Month as one of many "heritage month" decorative opportunities, according to Trull, and has denied that reports of managers banning them are the result of any policy change.
"Our local leaders and partners are empowered to find their own ways to show their support," spokesperson Andrew Trull told Billy Penn and WHYY News.
The national Starbucks Workers United union on June 7 filed a NLRB complaint on the matter, and followed up last Tuesday with a Twitter thread detailing what workers have been experiencing.
BREAKING: In the middle of Pride Month, Starbucks BANS Pride decorations in stores across the United States.

— Starbucks Workers United (@SBWorkersUnited) June 13, 2023
Disputes over LGBTQ+ affirming displays have recently been causing tumult for several big brands, including Target, Bud Light, and other firms.
At Starbucks, barista Confoy sees the fight as symbolic, amid the movement for workers rights within a company which has shown aversion to employee unionization. "We're bargaining for a contract that includes the right to self-expression and that expands and protects health care for trans partners," Confoy said.
Stark side-by-side differences in the Philly region
Starbucks in the Philadelphia region are a patchwork, with Pride-decorated stores sometimes found right next to locations that are completely unadorned.
At a cafe kiosk inside the University City ACME, there was a small rainbow sign reading "All Are Welcome Here," and a Pride flag nestled among some snacks at the register. Employee Layia Williams said staff received rainbow pins if they wanted them — she thought they were cute and grabbed a couple — and had an early June Pride party with cake.
"Our store manager did have to go through Starbucks corporate and ask them if it's okay to hang up Pride in our kiosk," Williams said last week. "But of course, they said yes — I don't know why they wouldn't."
Just down the street on 39th and Walnut, the sun shined in through bare windows on a bustling corner location with zero LGBTQ+ affirming decorations. That decision came from the district manager, according to one employee on site, because they wanted each cafe under their purview to look uniform.
Like in the city, directives seem to vary from store to store in the Philadelphia suburbs.
In some locations, like in Jenkintown, Montgomery County, where an employee said they'd heard they couldn't have any decorations in the name of uniformity. In other stores, rainbows were up, but employees said they were told the decorations could only stay for the month of June.
A huge Pride flag hangs in the window of the Starbucks in Abington, Montgomery County. Despite the display, one employee said they've been facing censorship since last year.
The employee, who asked to remain anonymous for fear of retaliation, said one Pride flag and other small stickers with Pride symbols had been posted in some more discreet places in the store, but were taken down this May, when they got a new district manager. Leadership described it as a way to "simplify and streamline" the shop, the employee said.
About eight miles away at Montco's Marketplace in Huntingdon Valley Starbucks, several small Pride flags were propped up by the register. An employee said they hadn't been asked to take them down, but are expecting to hear that order when June ends.
"One of our old managers said 'Every month at Starbucks, except for Pride Month, is only about Starbucks,'" they said.
In Upper Dublin, Montgomery County and Warminster Township, Bucks County, employees said they had not wanted to display anything. The employees said they had not asked management if they could, but felt like they would be supported if they wanted to.
Confoy, the organizer and barista at Philadelphia's Market Street store, said she and other Philly workers in touch with Starbucks United have decorated their shops without an issue, but are "watching carefully."
"I think it does depend on your district manager," Confoy said.
It's not just about material displays, she said, but a broader censorship issue.
"Starbucks is a corporation that uses Pride and its queer partners to project this illusion that they're a welcoming and progressive space," Confoy said. "But as partners, we're seeing that behind closed doors, the opposite is true."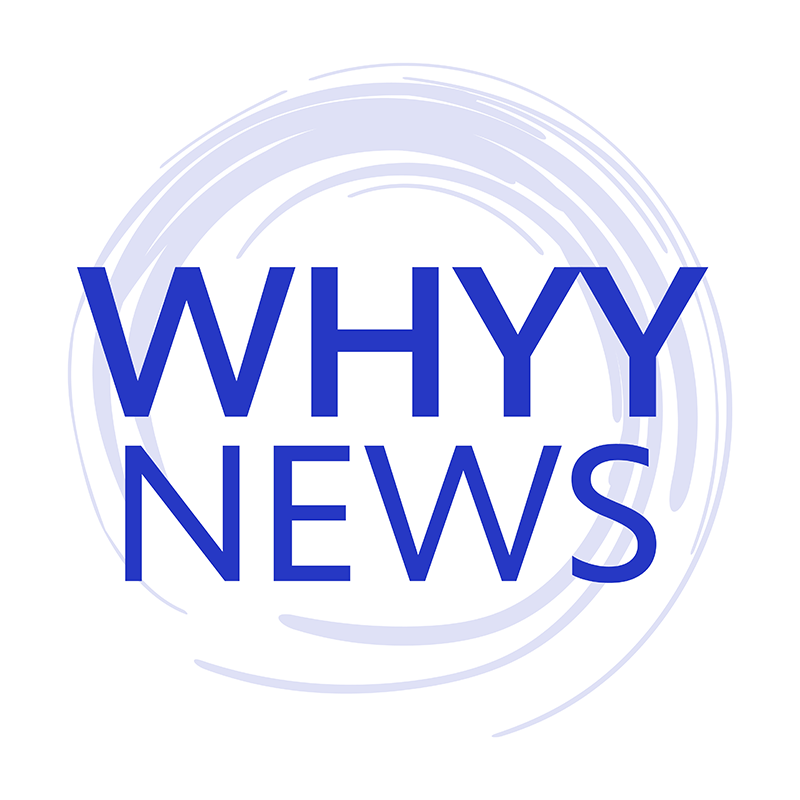 Get daily updates from WHYY News!
WHYY is your source for fact-based, in-depth journalism and information. As a nonprofit organization, we rely on financial support from readers like you. Please give today.