PHA development in North Philly a winner at the Commonwealth Awards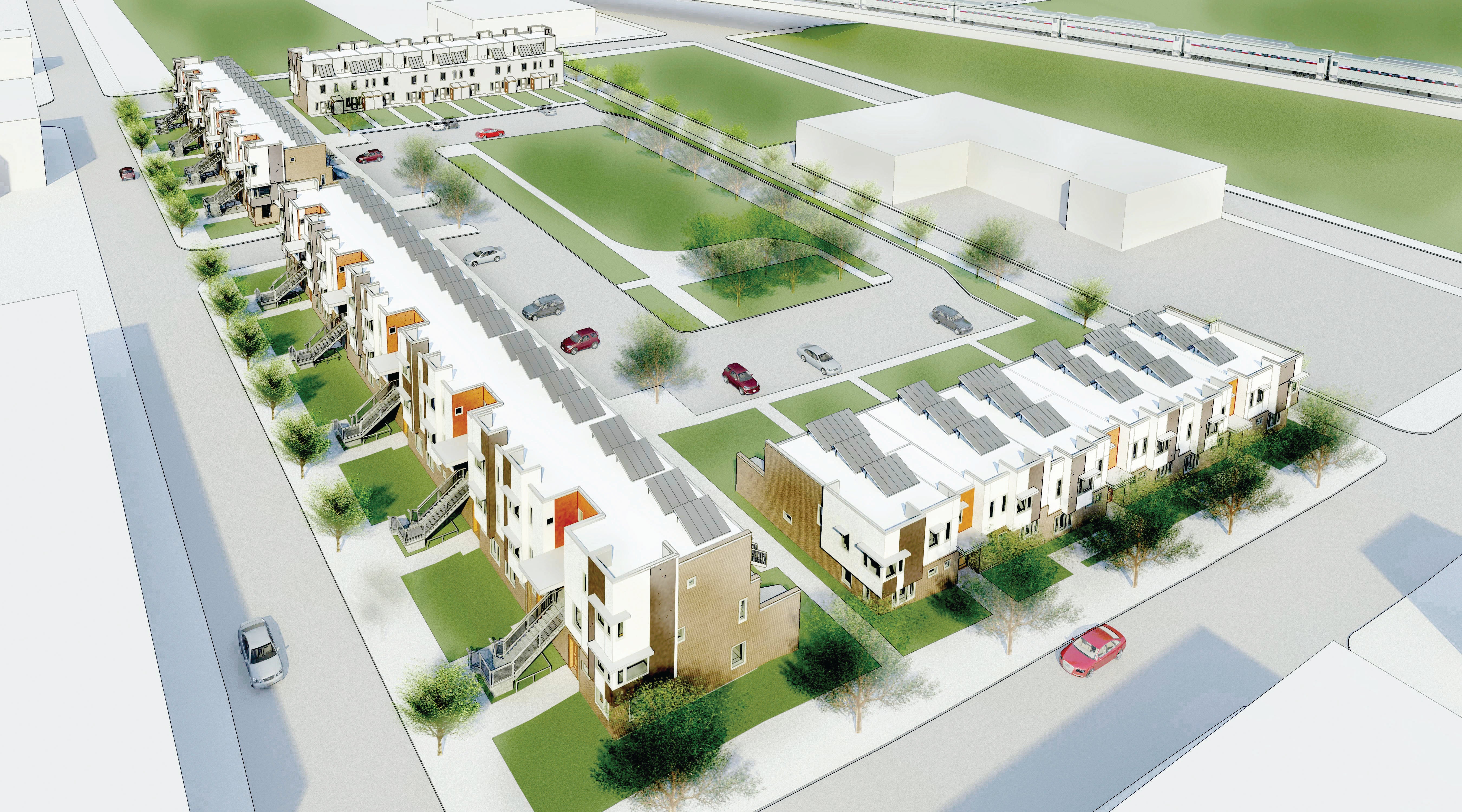 The Philadelphia Housing Authority's first ever LEED (Leadership in Energy and Environmental Design) certified development has gained statewide recognition at the Commonwealth Awards.
10,000 Friends of Pennsylvania, an environmental group devoted to "smart growth" across the state, has recognized the new Norris Apartments in North Philadelphia with its "Building a More Perfect Pennsylvania Award."
"It is humbling and gratifying to receive an award of this stature," said Michael Kelly, PHA Executive Director. "We are committed to sustainability and the best environmental practices as we build new developments or renew existing sites. We believe that good environmental practices make a lasting, positive economic impact and spur local economic growth."
The development, which is currently under construction, meets nationally accepted standards for planning, design, construction and operation of high-performance green buildings. It replaces a 1950's era high-rise that was antiquated and difficult to maintain. The 51-unit mix of walkups and townhomes is located in the 2000 block of north 11th street near Temple University.
Jack Machek, President and CEO of 10,000 Friends, said the judges liked the idea of reusing a site and the context, look and feel of the building on the site.
"They liked the idea that this new construction can be integrated with the proposed development around Temple University," he said. "The construction is more in the context of what fits a livable community and integrates with a surrounding community. The impact is magnified when you talk about other uses and other things happening adjacent to it."
The new homes at the development feature solar hot water panels on the roof, Energy Star windows, equipment and appliances, low flow plumbing fixtures, compact fluorescent light fixtures, and native landscaping. The design of the new Norris Apartments uses passive ventilation and PHA estimates that energy costs will be reduced by at least 20 percent.
The new development offers off-street parking around the courtyard, but is adjacent to a transit oriented district. A small pocket park in the center courtyard of the development will provide green space to residents, while limiting storm water runoff into the city sewer system. The site will also host a pilot project with the Philadelphia Water Department to reduce runoff from adjacent streets. It is ideally located near a variety of educational, retail and transportation services, including Temple University's Main campus, reducing auto use.
The redevelopment of Norris Apartments revitalizes a blighted neighborhood and, for the most part, utilizes existing infrastructure. As a LEED development, all materials used are local, recycled, or lumber certified by the Forest Stewardship Council. All other materials come from within a 500-mile radius, reducing PHA's carbon footprint.
Construction of the new Norris Apartments began last April with completion expected in April 2012.