Peony party, antique car show, and art blooms in Delaware in this week's 'Things to Do'
Listen
5:47
While not an official end to the pandemic that has changed all of our lives, Tuesday's announcements that Pennsylvania will open up completely on Memorial Day and that Philadelphia follows on June 11 is a welcome relief. Delaware and New Jersey have already announced a lifting of COVID restrictions. However, mandatory masking will remain with us for some time, at least until, per Pennsylvania Governor Tom Wolf, the state gets to a 70% vaccination rate for those who are 18 and over. (The governors of New Jersey and Delaware may announce different mandates, so keep up with all the latest on WHYY.) In another update, the city has announced that the Philadelphia Marathon weekend will return at 50% capacity on Nov. 20-21.
The 90th running of the Radnor Hunt Races will happen this weekend, though COVID precautions will mandate some changes. The nation's oldest foxhunt is a series of six steeplechase races whose proceeds benefit the Brandywine Conservancy. The conservancy has raised in excess of $5 million in the last 40 years. This year, attendees will be limited to 'party pods' of their own household members and masks will be part of the elegant fashions traditionally on display.
What: Steeplechase horse race
When: Saturday, May 15, 10 a.m. – 4:30 p.m. (entry gates close at noon, race will go on rain or shine )
How much: Varies, limited tailgating tickets left and you must call to purchase them.
In conjunction with the Historical Car Club of Pennsylvania, more than 250 restored vintage automobiles from various decades will be on display at the weekend's open-air car show. Some of the more impressive models from past shows are a Ford Model T from 1913, a Ford Woody Wagon from 1938, a 1958 Chevrolet Impala, and a 1962 Chevrolet Corvette. It's not just an exhibition; awards for the best-maintained cars in several categories will be handed out.
What: Auto exhibition and competition
When: Sunday, May 16, 9 a.m. – 3 p.m.
How much: Free
It's a garden party and benefit for the Delaware Art Museum. Artists from multiple disciplines, including ceramicist Samara Weaver, watercolorist Kara Hinson and graffiti artist Francesco Iacono, will display completed works and showcase works in progress. The Wilmington Ballet will drop by for a series of short performances and local florists created their own floral sculptures to accompany the artwork.
Artists and artisans from multiple disciplines including pottery, jewelry, puppetry, ceramics, weaving and more will display their works to the public via studio visits. The only difference this year is that attendees have the option to view some artists' studios in person and others via Zoom or virtual booths. The two-day event is free, but registration is necessary for access to both virtual booths and in-person tours. COVID protocols will be observed for in-person tours. Another studio tour weekend is in the works for Oct. 16 and 17 and is expected to be fully in-person.
What: Artist studio tours (hybrid of in-person and online)
Where: Various venues/virtual
When: Saturday, May 15, Sunday, May 16  10 a.m. – 5 p.m.
How much: Free, with registration
Founded in 2001 as the McSweeney Festival, the annual literary event has attracted local and national writers, including Asali Solomon, Ken Kalfus, Annie Liontas, Warren Longmire, Thomas Devaney, Zadie Smith, Legs McNeil, Jaamil Olawale Kosoko, John Hodgman, J. Robert Lennon and Jon Ronson. This year's festival is wholly virtual but includes panel discussions from Asian, queer, and youth writers, a virtual bottomless brunch, a poetry showcase and a closing night literary dance party. All events are free with registration.
What: Virtual literary festival
Where: Online, via Eventbrite
When: Through Saturday, May 15
How Much: Free, with registration
In the early 20th century, botanist J. Franklin Styer believed in the power of peonies so much so that, according to his namesake company's history, he bred them with maximizing their beauty in mind. He also had to sell them to a public on the East Coast then unfamiliar with the expansive blooms. It's fair to say he succeeded, as peonies are now ubiquitous in flower displays, bridal bouquets, and in-home decor. This month, they are on display at the annual Styer's Festival of the Peony, where you walk or drive through the 120-acre property. And, you can take home a bloom, bouquet, or even a bucket of peonies.
If Grammy winners Billie Eilish, Megan Thee Stallion and Diplo, along with multiple-Grammy nominees Tame Impala and The Killers aren't enough to get you excited about the return of live music festivals to the region, we're not sure you have a pulse. Delaware's largest music festival usually happens in June, but was moved due to COVID. It is the second major festival to announce its return as New Jersey's XPoNential music festival will be back in September just a week earlier. Firefly is offering a pre-sale on tickets Friday, May 14, before the official sales start on Monday, May 17, via this link. We'd suggest you pick those tix up ASAP.
No, there won't be a Pride Parade or Pridefest in 2021, but that doesn't mean there won't be a celebration of Pride Weekend. The towns of New Hope and Lambertville combine as they normally do with celebratory events including a kickoff event, a movie screening, an art exhibit, a best cocktail contest, and other events happening through May and June.
What: LGBTQ+ celebration
Where: Various venues
When: Friday, May 14 – Sunday, May 16
How Much: Various prices
Ardmore Music Hall has reopened to live concerts but with capacity limits, likely to expand soon as the state opens fully up for business. In the meantime, tickets are sold out for the Talking Heads tribute band in-person shows on Friday and Saturday. Fortunately, on Saturday, you can watch Start Making Sense's set via livestream. The 7-piece band, with frontman John Braun appropriating David Byrne, has won fans like Talking Head and P-Funk keyboardist Bernie Worrell, who called the band a "great representation" of the groundbreaking new-wave group.
What: Livestream concert
Where: Via Ardmore Music Hall's YouTube or Facebook page channel, or Nugs.net
When: Saturday, May 15, 8 p.m.
How much: Free
Americana artist John Bryne, a Dublin native currently residing in Philly, will perform his own work, along with folk and Irish classics, at his show on Friday night. His latest album "A Shiver in the Sky" was released in 2019. Heralded jazz chanteuse Natalie Douglas will perform the music of Roberta Flack in her Bucks County Playhouse debut on Saturday night and Sunday afternoon.
What: In-person, limited capacity concerts
Where: Bucks County Playhouse, 70 S. Main St., New Hope, Pa. 
When: Jon Byrne Band, Friday, May 14, 8 p.m., Natalie Douglas – The First Time: The Music of Roberta Flack, Saturday, May 15, at 8 p.m. Sunday, May 16 at 2 p.m.
How much: $35, $70
Keep checking with "Things To Do" as we continue to provide our picks for entertainment during the industry's COVID-19 recovery. Please consult our coronavirus updates to keep up with the latest information regionally.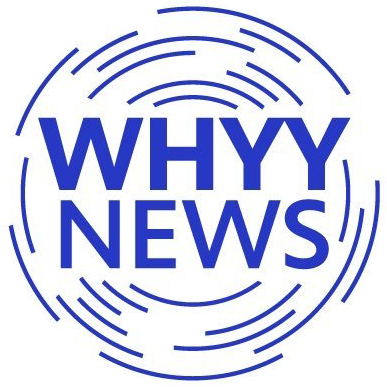 Get daily updates from WHYY News!