Gift/Deeds exhibit at PAFA highlights selections of 20th century art
WHYY'S Priyanka Tewari spoke to the museum curator and the art collector whose collection is part of the Gift/Deeds exhibit at PAFA.
Listen
5:54
Do you sometimes feel that owning art is beyond your reach? How do art collectors do it? And then give it away to museums?
WHYY Host Priyanka Tewari sat down with Philadelphia-based artists, activist, and collector, Ofelia Garcia. And Dr. Brittany Webb, a curator of 20th century art at the Pennsylvania Academy of Fine Arts (PAFA) for more on 'Gift/Deeds: Collectors of PAFA', a focused exhibit that highlights works of art gifted to PAFA.
Note: This transcript has been edited for clarity.
How did you get into collecting art in the first place?
Garcia: It began by the fact that as an artist myself, I like to be surrounded by such things. I chose, of course, the things I could afford, which were works on paper. They're still much more affordable than paintings or sculpture would be. You get educated in collecting by just looking and looking and looking. I think that most collectors start with casting a wider net and slowly identifying and narrowing the scope. There's a whole world of art out there. There's something for everybody. The question is to find that which really speaks to you.
Where does one even start looking?
Garcia: We have a lot of great institutions, particularly in Philadelphia, where you can visit collections. There are also galleries, commercial galleries, not for profit galleries. For example, the Prints Center. For me, I collected primarily works by women. I thought that they were available and often unrecognized and deserving of attention. Certainly in the show there were works by women.
What made you decide to gift your art collection to a museum and why PAFA?
Garcia: Well, there comes a time when you want to share these things. A way of sharing things [with the public] that have given you pleasure. PAFA is a very distinguished institution, [it] has a lot to offer and a long reach into the community. I'm also been involved in higher education all of my life. And I really thought that an institution that serves the public and has a student body is a perfect combination.
When people walk into the exhibit, what can they expect?
Dr. Webb: I'm hoping that people will expect to see some work that surprises them. There are gifts on view from the Potamkins, who gifted work made in the 20th and 21st centuries. Ofelia Garcia's prints are in our beautiful works on paper gallery, its a nice mix of: watercolor, drawing made paper, collage, print, just really abreast of incredible work by women artists. Gifts from Harold and Ann Sorgenti, that's a gallery of abstract art by African-American artists. There's a gallery of sculpture gifted to paper PAFA by the collector Linda Lee Alter. There's a gallery of great 20th century artwork on View by the collector Bernice Wintersteen. And a really excellent gallery of works that are playing around with an assortment of figurative and somewhat figured abstract works gifted to PAFA by Robert Kohler.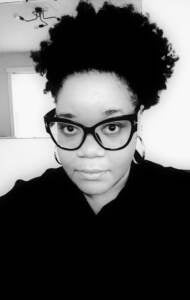 With this trend towards online, what do you imagine the future of art to be?
Garcia: Well, so for me, I'm still of the school that is going to look for the senses to be satisfied. I'm not interested, I've never been interested in art as an investment. It's something that I really want to see the individual inside of the artist expressed in the work that I can touch and hold. The door is open. The new forms of art will show themselves and they will have their collectors. And I may be one of them.
Webb: I think of art as a thing that makes us fundamentally human in the world. We've always made it as humans. [PAFA is] an institution that trains young artists, so it's hard to imagine a future where we're not still interested in makers who want to make these things, want to show these things. I'm thinking about how to make sure that they're connected with audiences, including myself and collectors like Ofelia, who appreciate that work and still want to stare at it.
Gift/Deeds: Collectors at PAFA runs through Jan. 8, 2023, at the Academy's historic landmark building on N. Board St. in Philadelphia.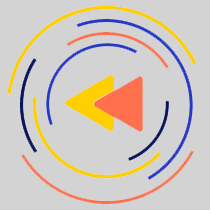 Saturdays just got more interesting.
WHYY is your source for fact-based, in-depth journalism and information. As a nonprofit organization, we rely on financial support from readers like you. Please give today.