Penn launches clinical trial for uterine transplants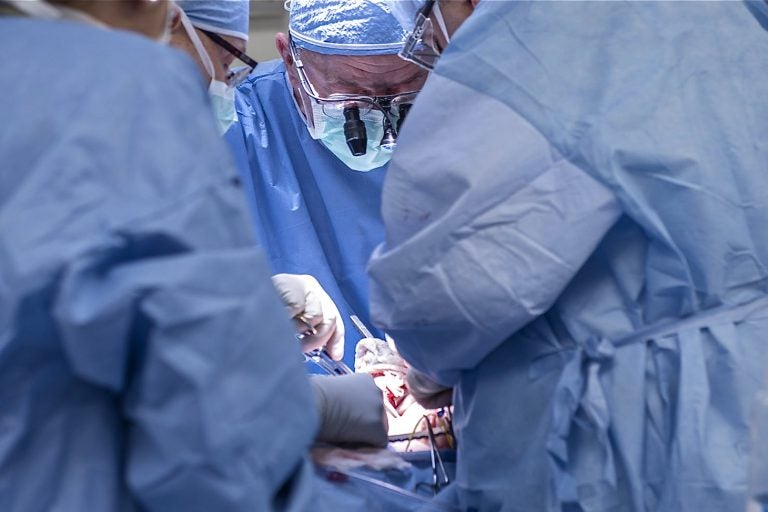 As many 50,000 infertile women in the United States have uterine factor infertility — which means they were born without a uterus, have had a hysterectomy, or have a poorly functioning uterus. For many of these women, it's impossible to carry children on their own.
But that might change.
Doctors at the University of Pennsylvania are now launching the first clinical trial of uterine transplants in the Northeast U.S.
Kate O'Neill, assistant professor of obstetrics and gynecology at the University of Pennsylvania, is one of the trial leaders. Some of the patients she sees don't have a functioning uterus, but really want to have children.
"It's devastating. It's devastating to want to carry a pregnancy and carry your child, and for one reason or another … to learn that you can no longer do that," O'Neill said. "This is a population that is completely kind of neglected in our repertoire of fertility treatments … we don't have any treatments, we just have alternatives."
She's currently recruiting women for the trial — the third of its kind in the U.S.  
A thorough screening and evaluation process that could take a few months to a year is the first step. Among other criteria, O'Neill said, the team is looking for healthy women with functioning ovaries who have been in a committed, stable relationship for three to four years. That's because it's a complex procedure that requires a good support network, she said.
Once selected, trial participants will have their eggs harvested and preserved for future implantation. Doctors will then take a uterus from a deceased organ donor, put it inside the patient, wait a year, put one of the patient's embryos into the new uterus, and see if the patient becomes pregnant. If the process is successful, the baby would be delivered via cesarean section at around 38 weeks.
It's a complex procedure, and it's not the first time researchers have attempted it. In 2014, a woman in Sweden gave birth to the first child born from a transplanted uterus. In 2016, a team at the Cleveland Clinic did the first uterine transplant in the U.S., but had to remove it because the patient developed a yeast infection. The Penn  doctors have an infectious disease specialist on their team, O'Neill said, and they have adjusted their strategy to prevent that from happening.
The Penn team also includes bioethicists; as there are some bioethicists who argue that the risk and cost of a uterine transplant is not worth the cost — or the risk to the mother and fetus.
Researchers at Baylor University in Dallas are also recruiting participants for a uterine transplant trial.  The University of Nebraska and Brigham and Women's Hospital in Boston are looking into the idea, as well.
To date, more than 30 uterine transplants have been attempted across the world, and eight babies have been delivered from women who received these transplants.
The goal is to complete the first uterine transplant at Penn by the summer of 2018.