Parks & Rec paves Poquessing Creek Trail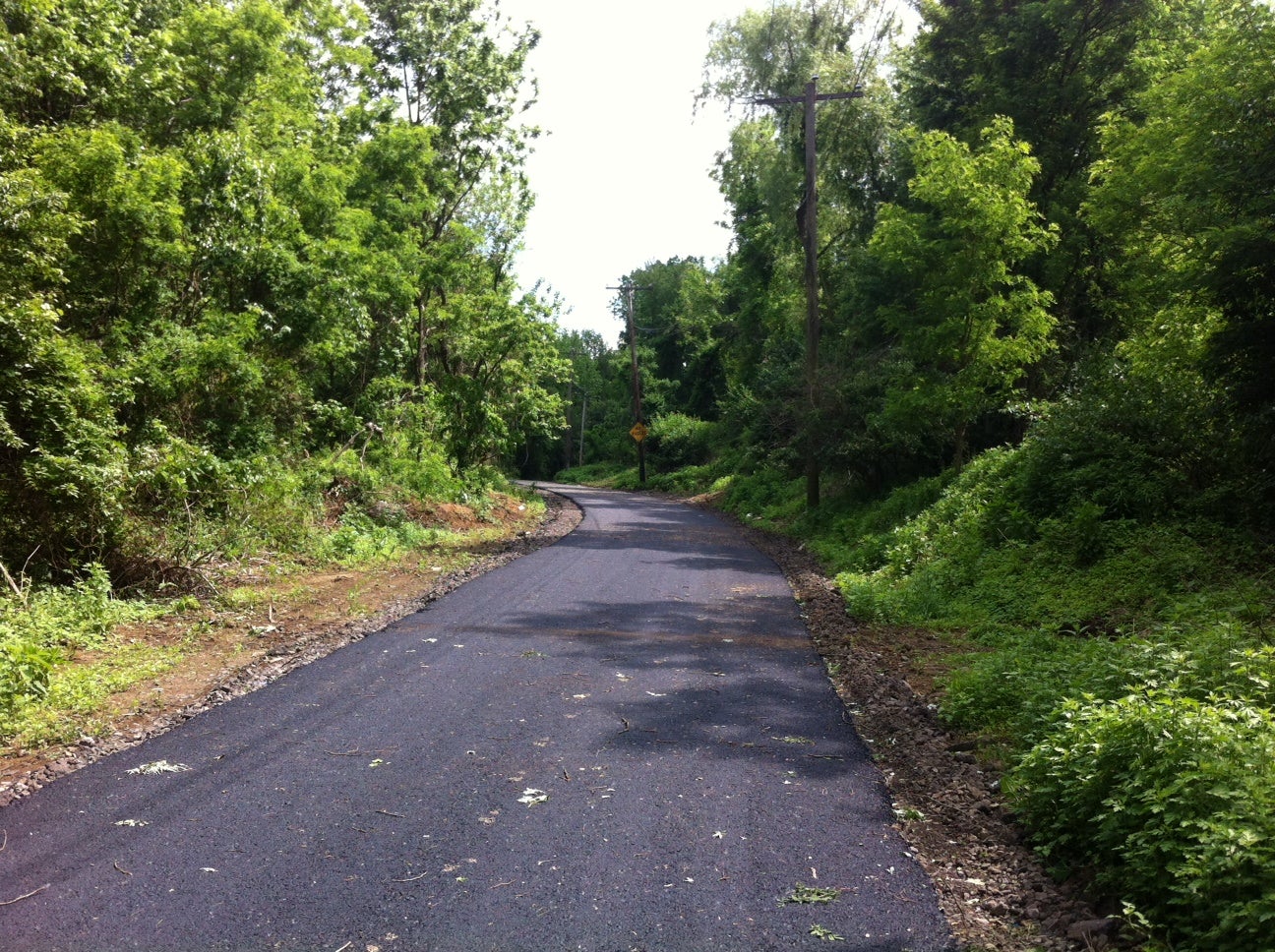 When most people think of Philly's far Northeast, they think of relatively suburban neighborhoods, driven by a post-WWII development and characterized by cul de sacs. Most don't think about nature or watershed parks. But this year, Philadelphia Parks & Recreation plans to open a 1.5 mile recreation trail that will connect users to both.
The 1.5-mile Poquessing Creek Trail will travel from Junod Playground to the 32-acre Poquessing Valley Park and the more than 500 acres of parkland in Benjamin Rush State Park.
Despite being home to these two parks, the far Northeast is still considered underserved in terms of parkland because it is challenging for residents to access the parks on bike or on foot.
"This trail is coming out of, not only the Poquessing Creek master plan, but [it's] also a major priority for the Philadelphia Trails Master Plan for that very reason – because we see this as an underserved area," said Rob Armstrong, preservation and capital projects manager at Philadelphia Parks & Recreation.
The new trail will travel from the popular Junod Playground to Poquessing Valley Park and Benjamin Rush State Park via two easements (one from the Philadelphia Industrial Development Corporation and another from Origlio Beverage) and an abandoned portion of Mechanicsville Road. While the Poquessing Creek Trail does not actually run along Poquessing Creek, it will bring trail users into the parks and from there, users can access networks of trails that do connect directly to the water.
Benjamin Rush State Park recently did their own master plan, and they have implemented some of the trail improvements.
"Suddenly within two years, both agencies have completed trails that give people opportunities to exercise and connect with nature in the far Northeast," Armstrong said.
Armstrong said the physical, paved Poquessing Creek Trail will look something like the trail through Tacony Creek Park – a 12-foot-wide trail with 2-foot buffers and tree plantings – but the typography of the land and watershed is completely different.
One unique feature is that one of the easements runs along the edge of a working horse farm.
"When you're on the trail, you come around this bend and suddenly you see all these horses," Armstrong said. "I think it's one of our only trails… that goes on the edge of an active farm."
The trail also connects to active sports fields.
Because of the way the far Northeast developed and grew rather rapidly after WWII, Poquessing Creek does not have one, contiguous watershed park like the Tacony Creek, Cobbs Creek or Pennypack Creek. Instead, the Poquessing Creek has several small pieces of natural land at various points along its course.
"One of our long term goals is to connect the disparate parcels of the Poquessing so that there will be a way for a cyclist or a runner or trail users to connect to all these natural areas in the far Northeast," Armstrong said.
"It's not necessarily a priority of the large bike network, but it's a priority of the Trail Master Plan because not everyone lives near The Circuit, and there is a lot of natural areas that weren't accessible," Armstrong said. "Philadelphia Parks & Rec feels its really important for us to serve [those] under served neighborhoods."
Progress on the Poquessing Creek Trail, Photo courtesy of Philadelphia Parks & Recreation

The Poquessing Creek Trail is about half complete and should be open this year, Photo courtesy of Philadelphia Parks & Recreation