Pa. U.S. Senate candidate Kenyatta gets key union endorsement
In the crowded primary race for Pennsylvania's open U.S. Senate seat, candidates are touting every endorsement and counting on those groups to give them an edge.
Democratic State Rep. Malcolm Kenyatta accepted the endorsement of the Service Employees International Union Wednesday outside Philadelphia City Hall, standing in front of the Harriet Tubman statue that has been temporarily located there as part of a national tour.
Kenyatta spoke about how his being the only Black man in the race and as the first openly LGBTQ person to run for the job makes him stand out from the pack vying to replace retiring U.S. Sen. Pat Toomey.
"There are a lot of people who have counted this campaign out, but I just want to say to everybody … if you have ever felt counted out, if you have ever felt ignored, if you have ever felt that politics does not serve you, this is your campaign," he said.
Kenyatta said he can identify with working people.
"My mom was trained as a CNA, and she worked for most of her life as a home health care aid," he said. "I would watch her 12 to 16 hours a day, taking care of folks with serious needs, and then she would come home and ration her insulin."
The state representative said his goal in moving to the U.S. Senate is to bring that perspective to Harrisburg. Kenyatta would also be the first Black and first LGBTQ person to hold the office from Pennsylvania.
"You hear over and over again, the Black candidates can't win," he said. "Well, you know what happens? A lot of times, Black candidates don't run. And we're ignoring the noise. We're ignoring the nonsense, and we are going to win this campaign the way they have won on the grounds, at the doors, on the phones, and our faith communities."
Gabe Morgan of the SEIU said the union made the endorsement because real working class people are not well represented in Washington.
"A lot of times when they talk about working class people, they leave out the majority of working-class people," he said. "They don't include the working class people who live and work in places like Philadelphia. They don't include the working class people in hospitals and office buildings at airports who are working grocery stores and hotels."
Among those speaking out for Kenyatta was Julie Moore, a nursing assistant for 20 years, who said her co-workers skip their own medical benefits because they can't afford to pay for the electricity, let alone the cost of health care.
"While we break our backs and those we care for suffer, the rich get richer and our health care system falls into a crisis," she said.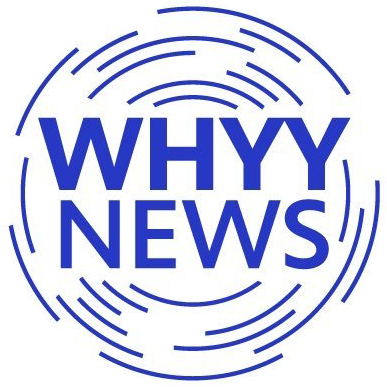 Get daily updates from WHYY News!